| | |
| --- | --- |
| User Role Availability | ✓ Project Owner ✓ Project Administrator |
Awarding bonus points to a Player's completion is equivalent to voting up a Player's completion, with the addition that you may give bonus points.
You may only award bonus points to completions from the following Challenge type:
To do so:
Select the Project which you wish to edit Players' completions.

Navigate to the Project Tools, scroll to the section Moderation Tools and select "Completions Moderation"

.

Go on to view and filter the Players completions.

Search for the single Player's Completion you wish to award bonus points.

Under the "Actions" column, insert the number of points you would like to award and click

.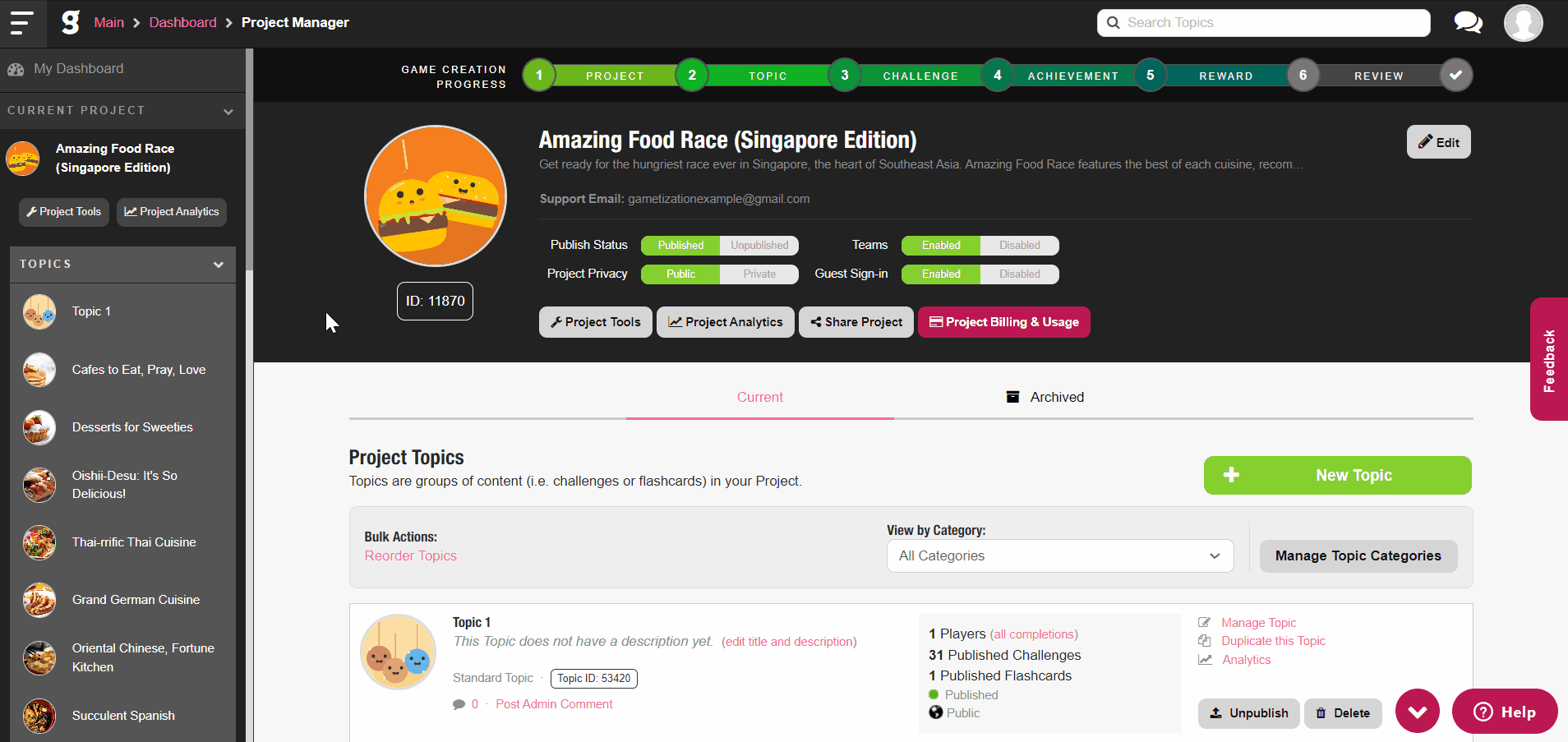 NOTE:
If you wish to vote on a Player's completion and not to award any bonus points, simply insert 0.
Unlike awarding bonus points via Project Tools, awarding bonus points to a Player's Completion is tied to the particular completion.
---