To get Players to start playing your game, you can invite them to the Project. This is especially important if your Project is toggled to Private.
In the case of inviting multiple Players, you can add new and existing users to the Project at the same time. To do so:
Log in to your Admin Dashboard, search for the Project where you wish to invite the Player to and select it.
Click on on the navigation sidebar to launch the popup panel.
Scroll to the section Player Management and select Manage Project Players.
Click on .
Locate the section "Add Multiple Players".
Follow the instructions to create and save an excel spreadsheet (in .xls) with the Players' details, including

1st column: Players' names
2nd column: Players' email addresses
3rd column [optional]: password - if not filled, a password will be automatically and randomly generated

Under "Upload a Spreadsheet", click to upload.
Once file is uploaded successfully, click to invite the Players.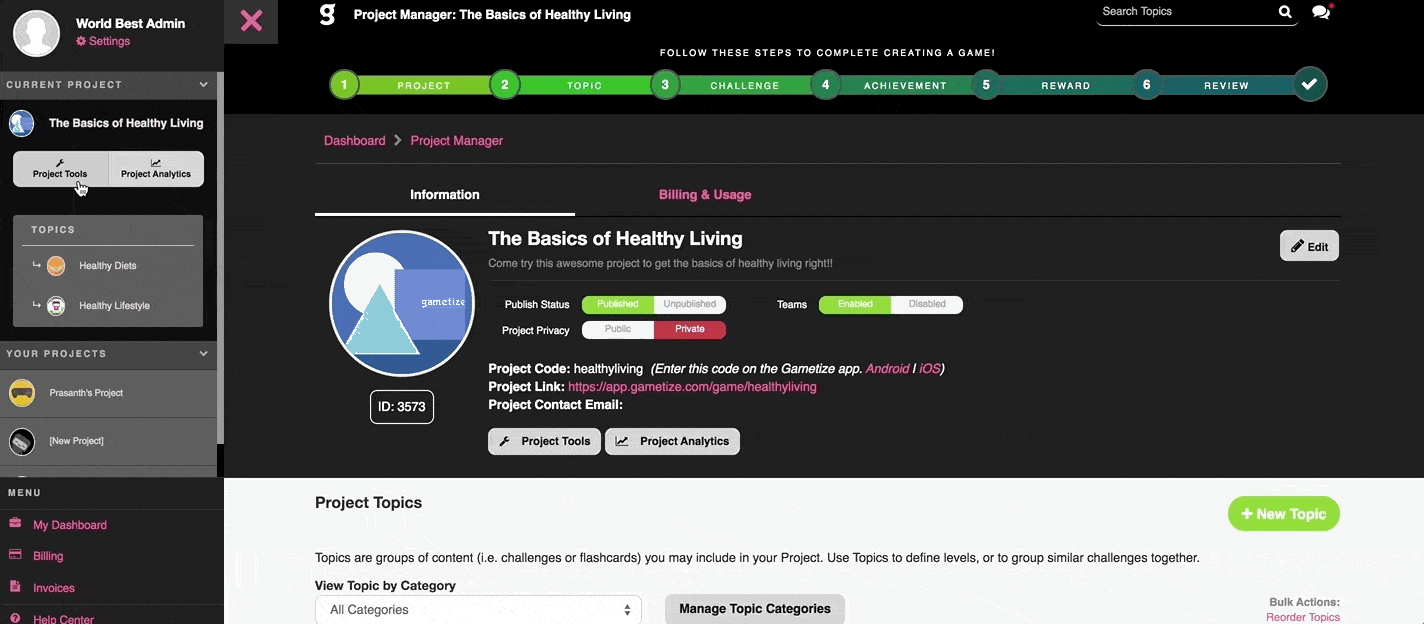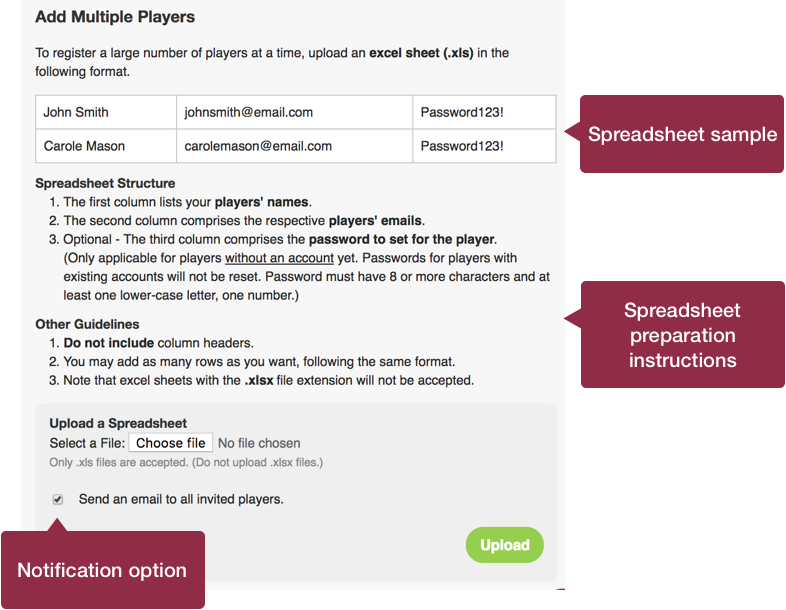 There is no limit to the number of Players you can invite to a Project.
---