A QR Code Challenge, as its name suggests, requires the Players to scan a QR code to complete.
Update: QR Code Challenge is now supported on Web and mobile app Challenge. For Web support, there are some limitations on different OS as below:
1. iOS (Web) - Limited Support to Safari Browser only
2. Android (Web) - Full Support on all browser
3. Desktop (Web) - Full Support on all browser
To create the Challenge:
Select a Project, and then a Topic you wish to create the QR Code Challenge in.

On the Topic Manager page, locate and click on

.
Click on

Challenge

in the pop-up panel.
You will be directed to select from a range of Challenge Types. Select QR CODE CHALLENGE.
Go on to insert the Challenge information - icon, title and description.
You will also see several other options:


After you are done setting up the Challenge to your liking, click .
To allow your Players to attempt the Challenge, you will have to retrieve the QR code and distribute it.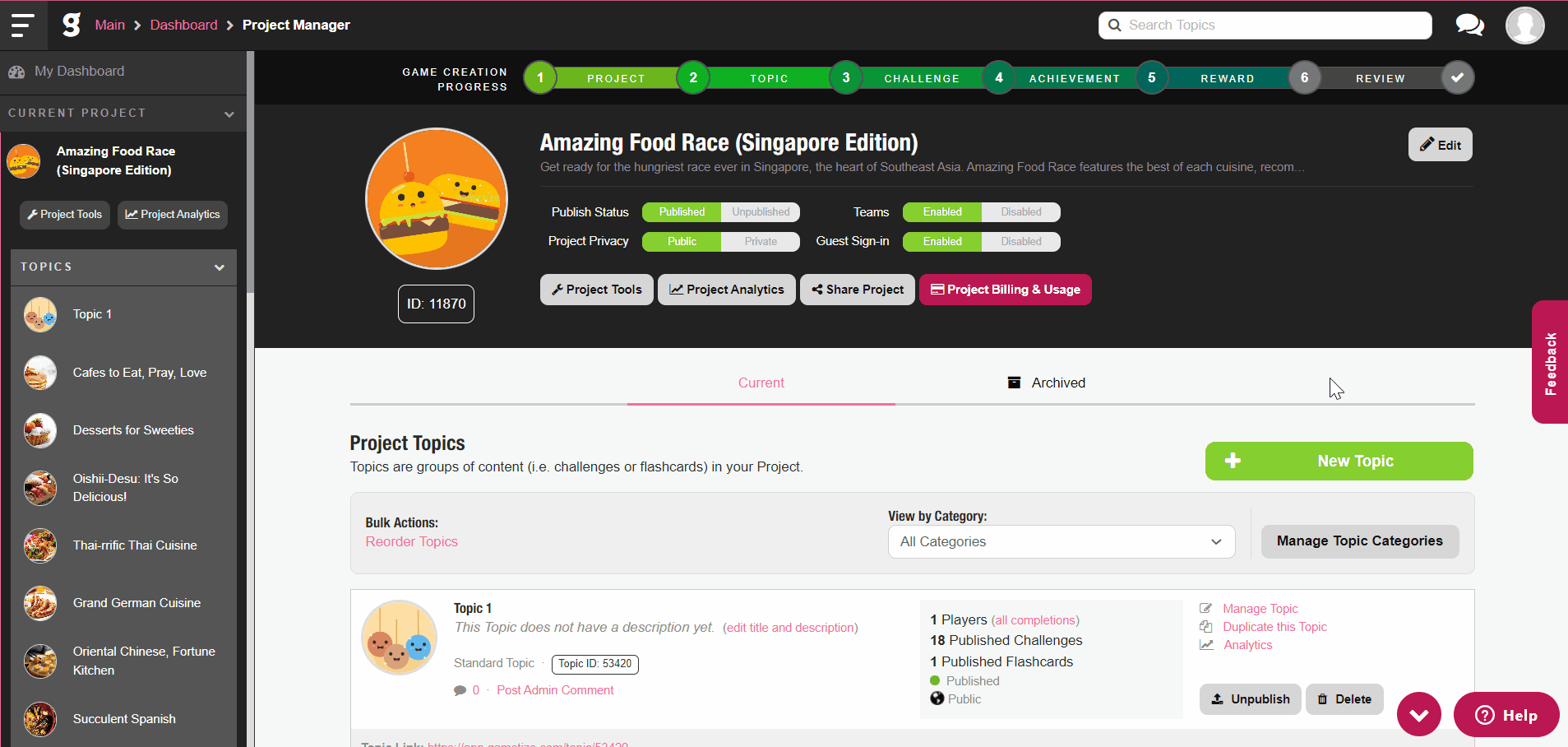 Some special things about QR Code Challenge:
Each QR Code Challenge generates its own unique QR Code.
QR Code scanning requires a camera device, players may have to allow camera access from their device in order to complete the challenge.

As the Project Administrator, you can only retrieve your QR Code after you successfully created the Challenge.
---