This function embeds a location map within a Flashcard / Challenge and is especially useful when you would like to input location information into the content.
To do so,
First, make sure you have more than 1 Challenge / Flashcard in the Topic.

From the Topic Manager Page, search for the Challenge / Flashcard you would like to edit, and click on it

Scroll to and expand the section "Embed a Map". In the search field, enter a location full address and click .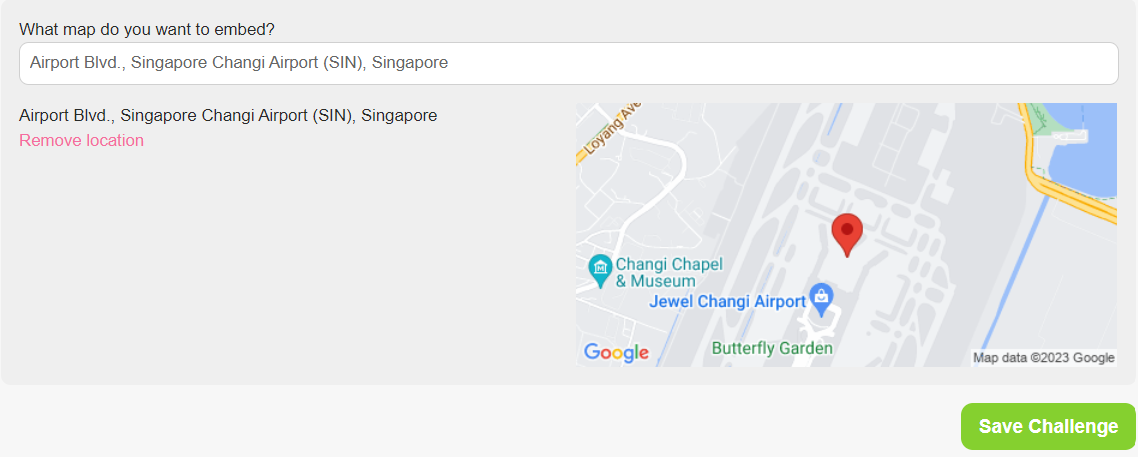 ---