Activating maximum completions allowable limits the number of completion entries from all Players who can access the selected Challenge. This essentially simulates the "first-come-first-serve" system.
To do so:
On the Project Manager Page, search for and select the Topic where the Challenge resides.

From the Topic Manager, search for the Challenge you wish to edit and click on it.

Scroll to the section "Scheduling and Frequency Settings" and look for "

Maximum

completions before Challenge expires".
Simply insert the number of completions you would like to limit to and click .

Once the Challenge reaches the maximum number of completions, the Challenge automatically expires.
NOTE:
You are unable to insert 0 as the limit.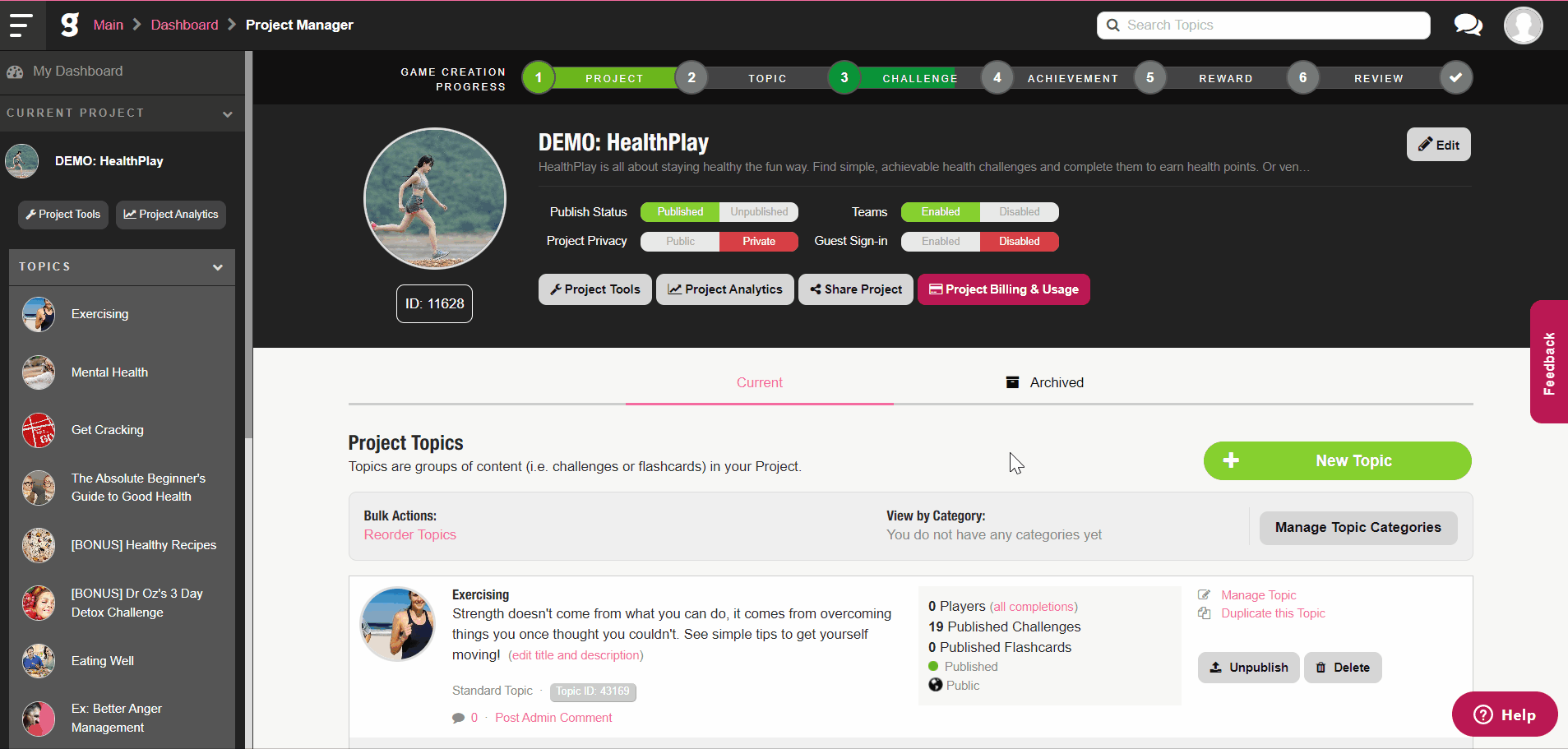 ---
As an Admin, this is what you will see from the Topic Manager page after the Challenge has expired. You may allow more completions simply by inputting a higher maximum number.

This is what a Player will see when a Challenge expires after hitting the maximum number of completions.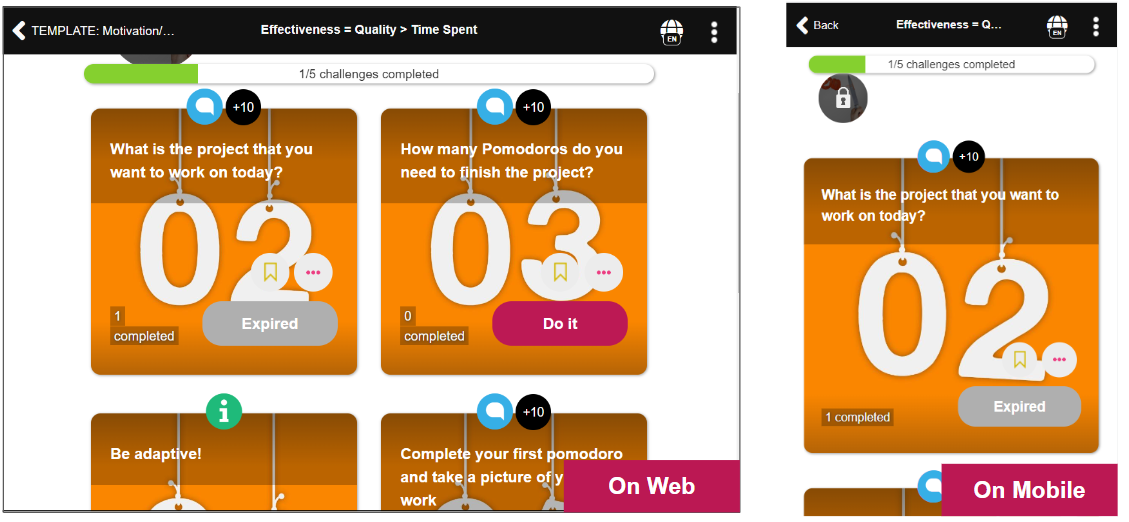 NOTE:
While the Challenge expires, it remains published and Players may continue to view the content.
---