If a Flashcard or Challenge is locked, a Player needs to perform certain actions to gain access to the content. This is controlled by the Flashcard or Challenge unlocking rule set by the Admin.
To lock a Flashcard or Challenge:
Select the Topic which contains Flashcard or Challenge you would like to lock.

Make sure you have more than 1 Flashcard and/or Challenge in the selected Topic.

Select the Flashcard or Challenge you would like to lock and go on to edit it.
Scroll to the section on "Lock this Card/Challenge?".
Check the option if you wish to lock the selected Flashcard or Challenge (or uncheck to disable the lock).
Select an unlocking rule (learn more about the various unlocking rules)

.

Insert a value that is appropriate for the selected rule - numerical and positive.

Lastly, select the Challenge to apply the rule to.

This will be the Challenge the Player has to complete/fulfill the unlocking rule.



Click or to complete.
NOTE:
You may only apply one unlocking rule per Flashcard or Challenge.
Learn about the known issues when using content unlocking rules.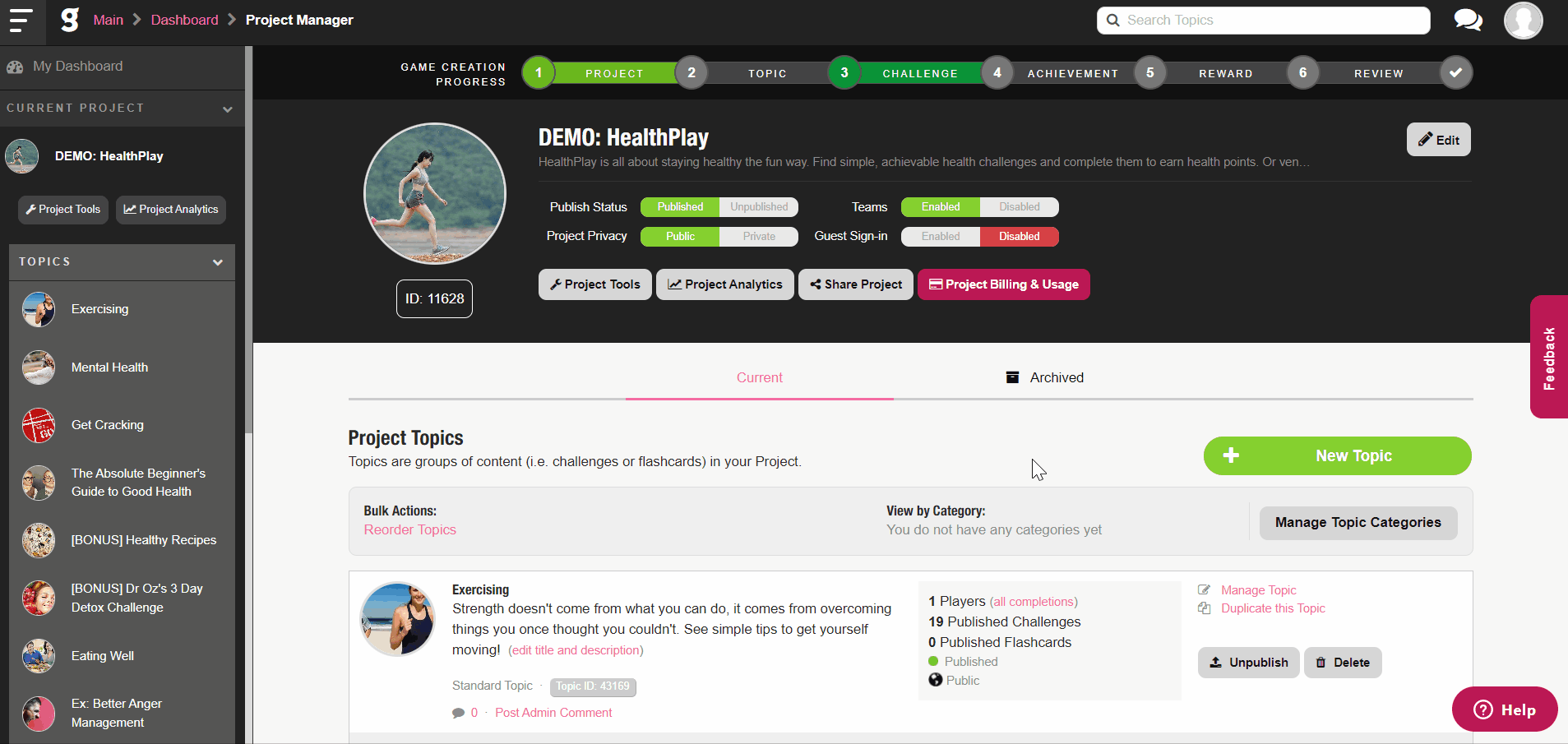 ---