A post-submission message is meant to motivate, encourage, and/or educate your players. This message pops-up after they have completed a challenge. They may also revisit the message by clicking on the Challenge.
To do so:
On the Project Manager Page, search for and select the Topic where the Challenge resides.

From the Topic Manager, search for the Challenge / Flashcard you wish to edit and click on it.

Scroll to and expand the section "More Settings" and look for "Message to display after player completes Challenge".
Simply insert the message you wish to display in the text field, and click .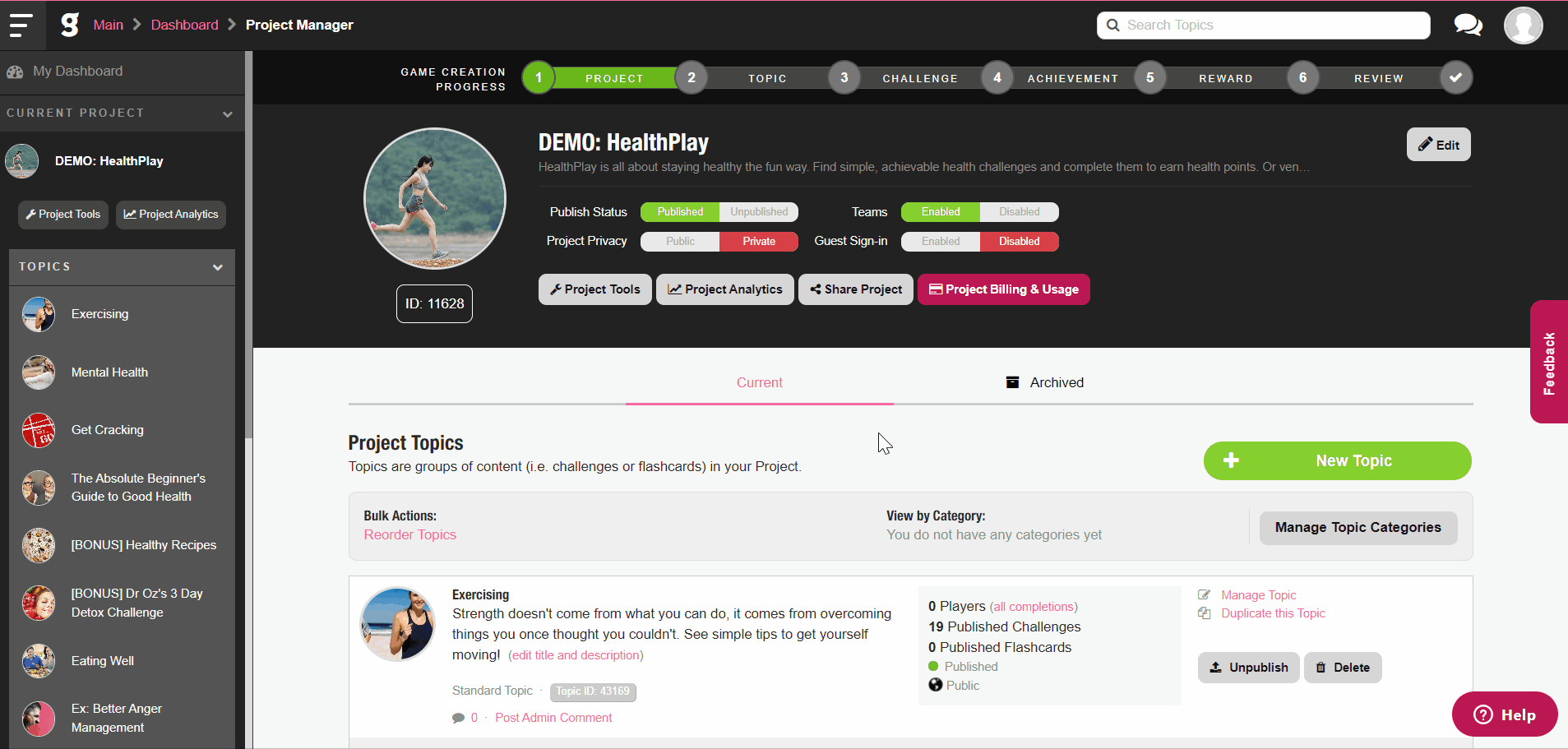 NOTE:
Quiz Challenge allows custom post-submission messages for correct and incorrect options
chosen by Players. Refer to Creating a Quiz Challenge to learn more.
---