It is important to continue on to get the QR code for distribution after you have created the QR Code Challenge. To do so:
Search for a QR Code Challenge you have created. 

To the right of the card, you will see a list of options. Click on the link

"Get QR Code"

. 

You will be directed to a page with the printing and placement guidelines. To the right of the page, you will see the QR Code.

To get the QR Code, click .
. This will direct you to a page with the QR Code for printing, where you will see Challenge Title and Challenge ID.

There are 2 ways you can print the QR code. 

Click on at the top right corner to save it as a PDF or print it directly. 

Right-click and click

"Save Image As..." or "Copy Image"

to retrieve the QR Code as a .png file. 

You are now ready to distribute the QR Code for your Players to complete the Challenge. Do note the display guidelines here!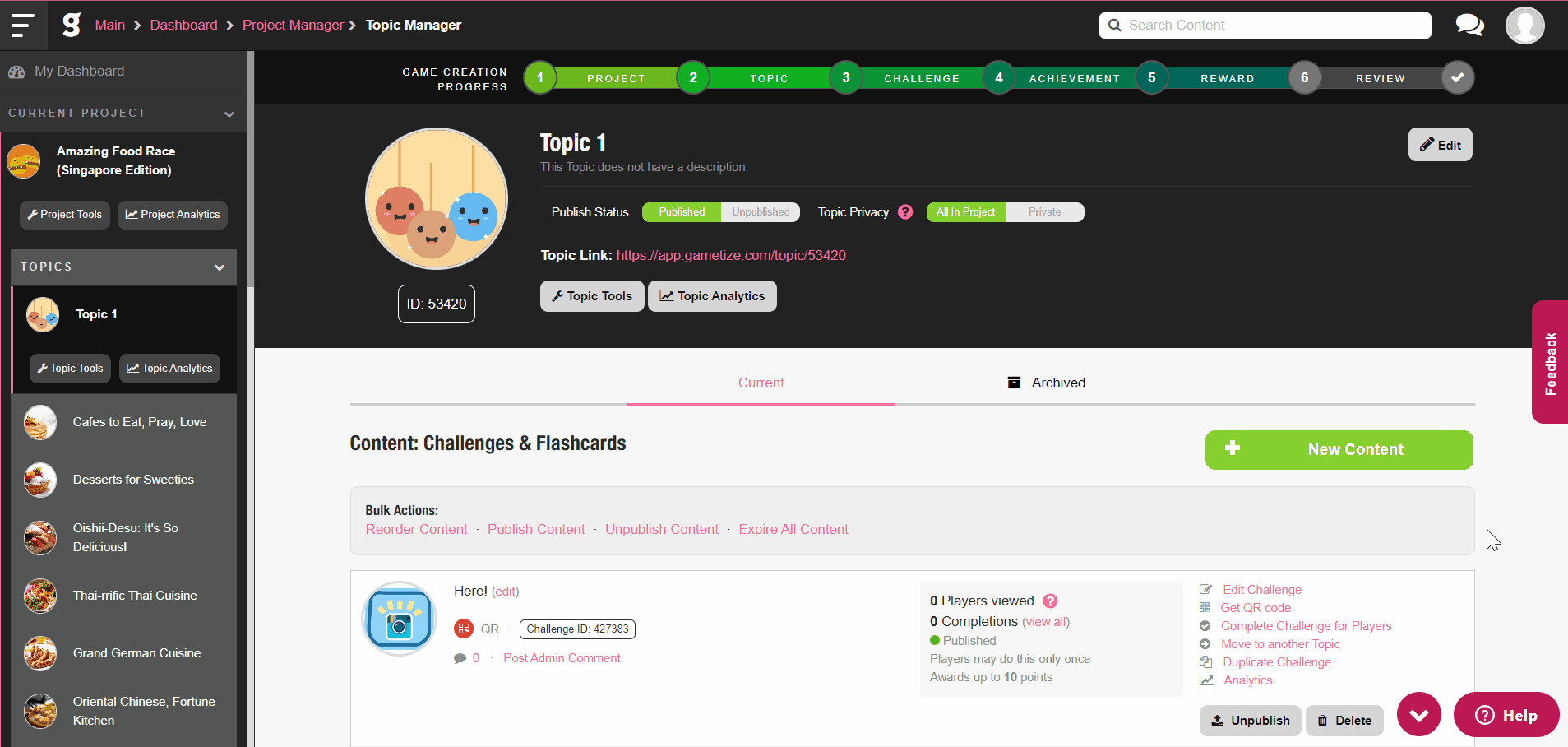 Some special things about QR Code Challenge:
Each QR Code Challenge generates its own unique QR Code.
As QR Code scanning requires a camera device, the QR Code Challenge can only be completed when the Project is accessed through the Gametize Mobile Application. 

As the Project Administrator, you can only retrieve your QR Code after you successfully created the Challenge.
---