Standard Challenge is a text-based Challenge, where Players can submit completion with a single word or a short phrase. This will be the perfect Challenge if you are looking for one to collect comments!
To create a Standard Challenge:
On the Project Manager Page, search for and select the Topic you wish to create the Standard Challenge in.

On the Topic Manager page, locate and click on .
Click on Challenge in the pop-up panel.
You will be directed to select from a range of Challenge Types. Select STANDARD CHALLENGE.
Go on to insert the Challenge information - icon, title and description.
You will also see several other options:


After you are done setting up the Challenge to your liking, click .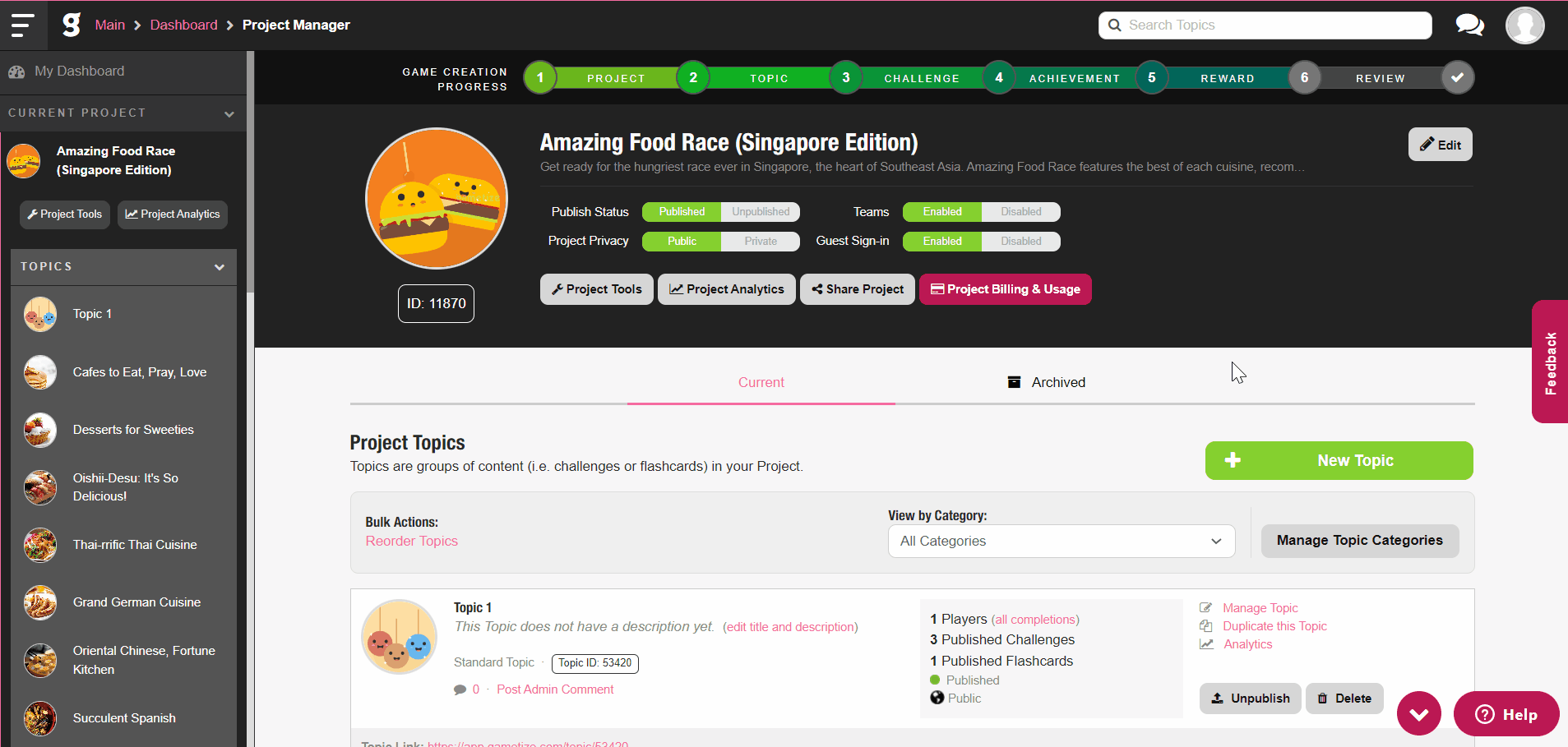 Some special things about Standard Challenge:
Designed to be a text-based challenge, where Players have to input text in order to submit the challenge successfully. The option to upload a photo can help to substantiate their text answer if they like to.

There is no character limit and Players can enter as many characters as they wish to. However, just note that every completion submitted will be populated in the Activity, with no collapsed view.
---