Fixed Answer / Passcode Challenge requires Players to enter the exact text-based answer to earn points. This will be the perfect Challenge to get Players to fill in the blank!
To create a Fixed Answer / Passcode Challenge:
On the Project Manager Page, search for and select the Topic you wish to create the Standard Challenge in.

On the Topic Manager page, locate and click on

.
Click on

Challenge

in the pop-up panel.
You will be directed to select from a range of Challenge Types. Select FIXED ANSWER / PASSCODE CHALLENGE.
Go on to insert the Challenge information - icon, title and description.
Under "Fixed Answer Challenge Options", create the answer for the Challenge. Please note that the answer is NOT

case-sensitive

.

You will also see several other options:


After you are done setting up the Challenge to your liking, click .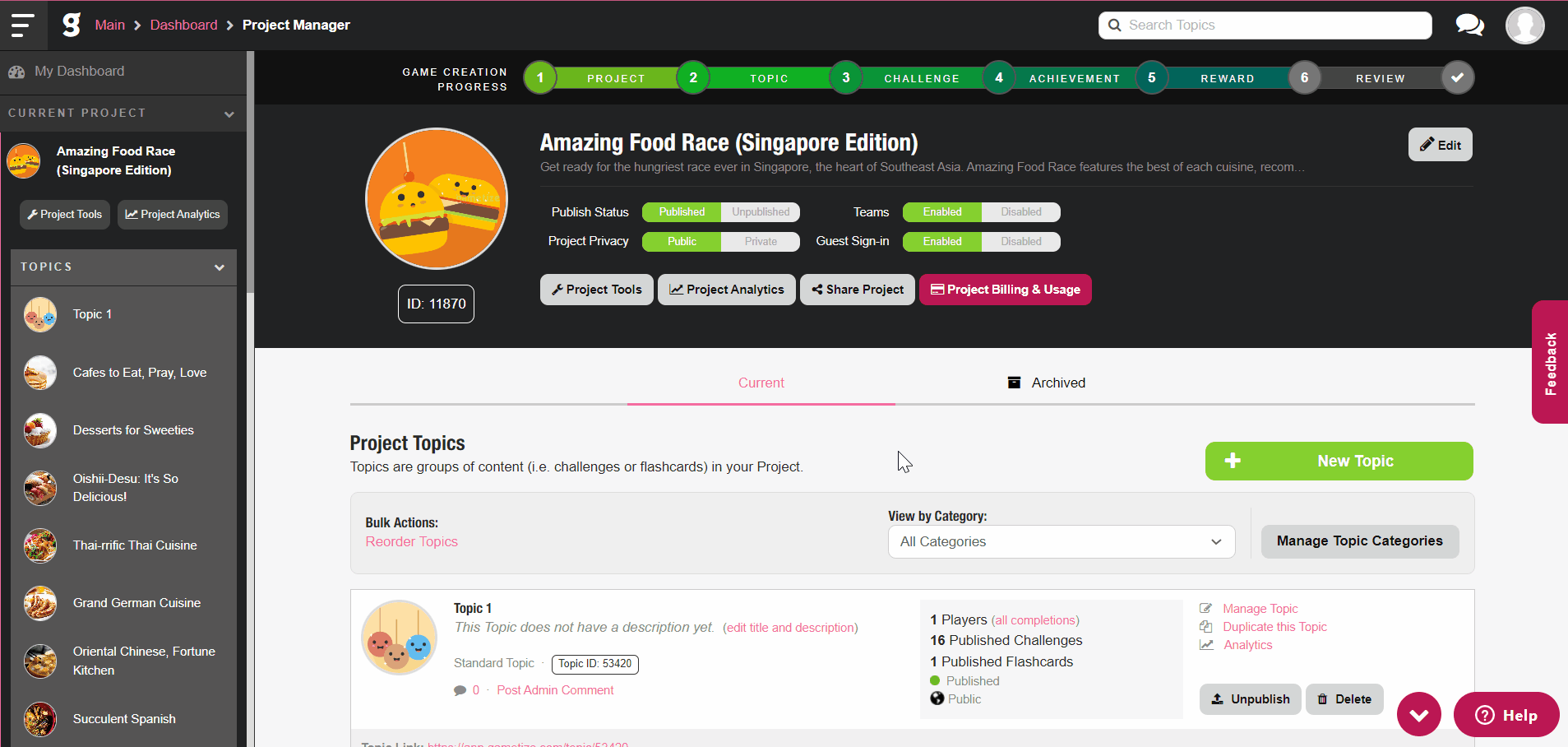 Something special about Fixed Answer / Passcode Challenge Challenge:
There is no character limit to the answer you set.
You may include alphabets, special characters, and numbers in the answer.

Spaces are considered characters, so do take note while creating the answer.

Players may re-attempt the Challenge with no time limit if they have gotten it wrong. The Challenge is completed once they submit the correct answer.
---