As its name suggests, the Prediction Challenge is designed to allow Players to make a guess on the eventual outcome. Players who made the correct guess will be awarded more points.
To create a Prediction Challenge:
On the Project Manager Page search for and select the Topic you wish to create the Prediction Challenge.

On the Topic Manager page, locate and click on .
You will be directed to select from a range of Challenge Types. Select PREDICTION CHALLENGE.

Go on to insert the Challenge information - Image, Name, and Description.

Tip: Make use of the Challenge Description field to give your Players more context to the Prediction Challenge. For example, "Team A is new on the scene but has been on a winning streak this entire year, but Team B has snagged the championship for the past three years!".

Under "Prediction Options", input at least 2 prediction options that your Players can choose from.

Go ahead to set the bonus points to be awarded if the prediction comes true.

You will also see several other options:

After you are done setting up the Challenge to your liking, click .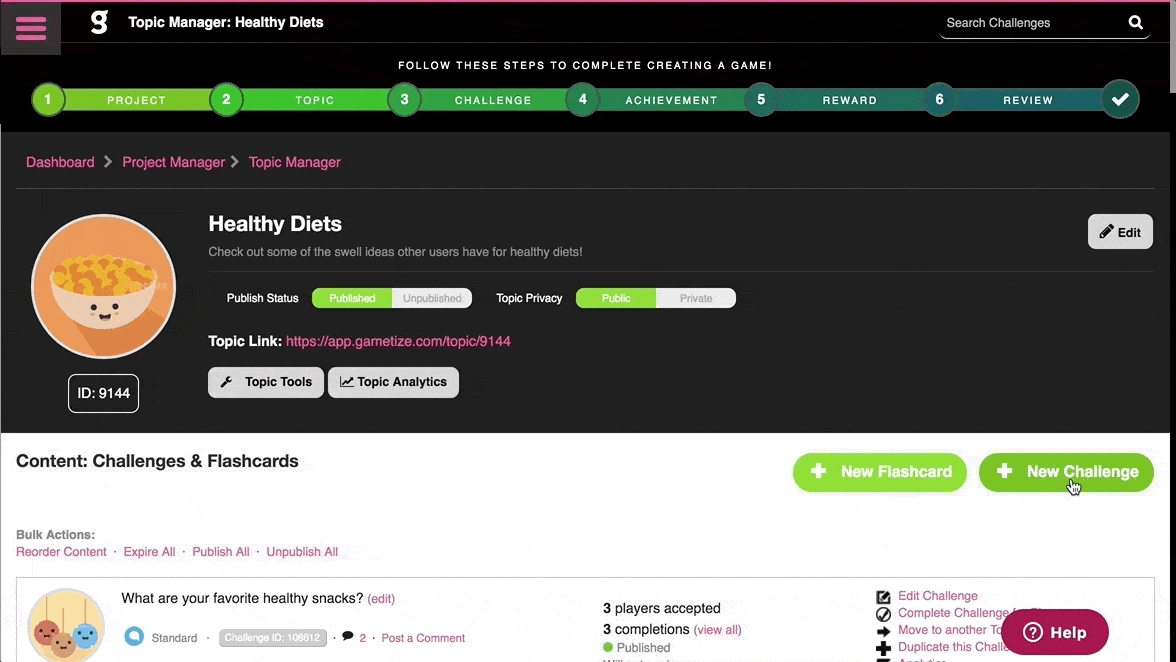 NOTE:
Unlike other option-based Challenges (Quiz and Poll Challenges) where the Players
receive points from selecting an option. For a Prediction Challenge, the Players only
receive points when the selected Prediction option is set as the correct outcome.
Some special things about Prediction Challenge: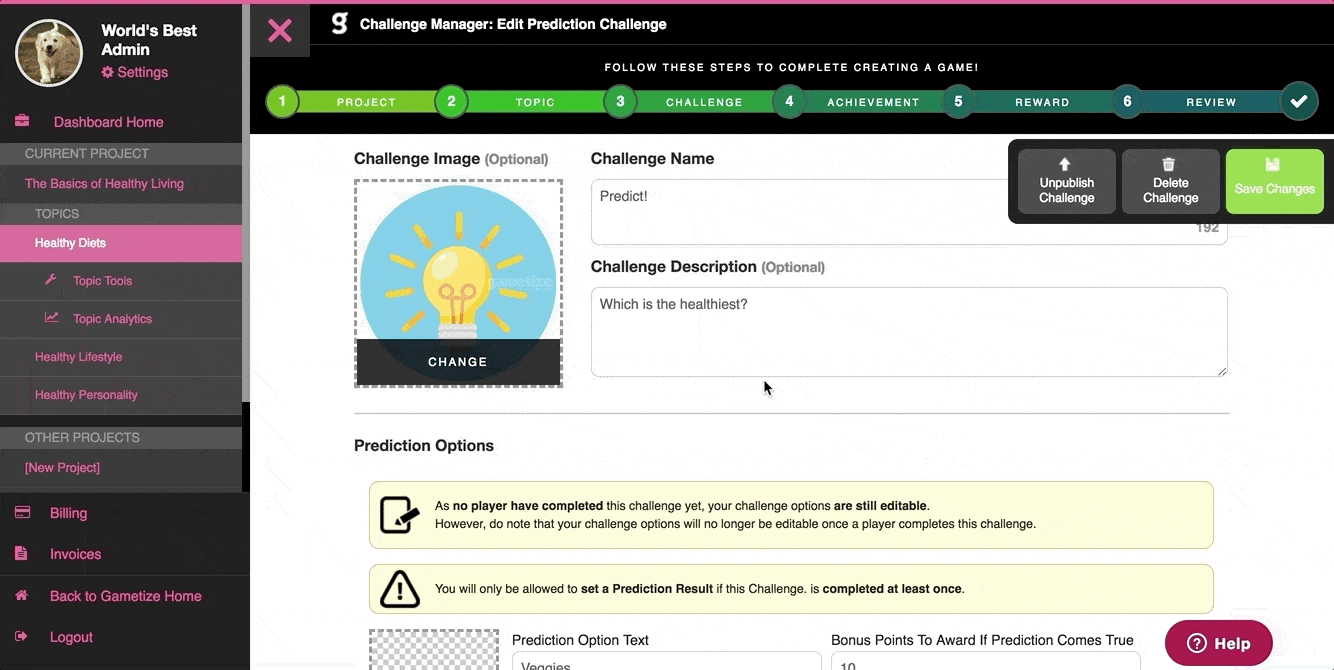 ---