Spin the Wheel is a random-outcome Challenge, where Players get to spin an animated wheel resulting in a random outcome and a chance to earn extra points. This will be the perfect minigame if you are looking to create an interactive and fun way to enhance the experience for your Players!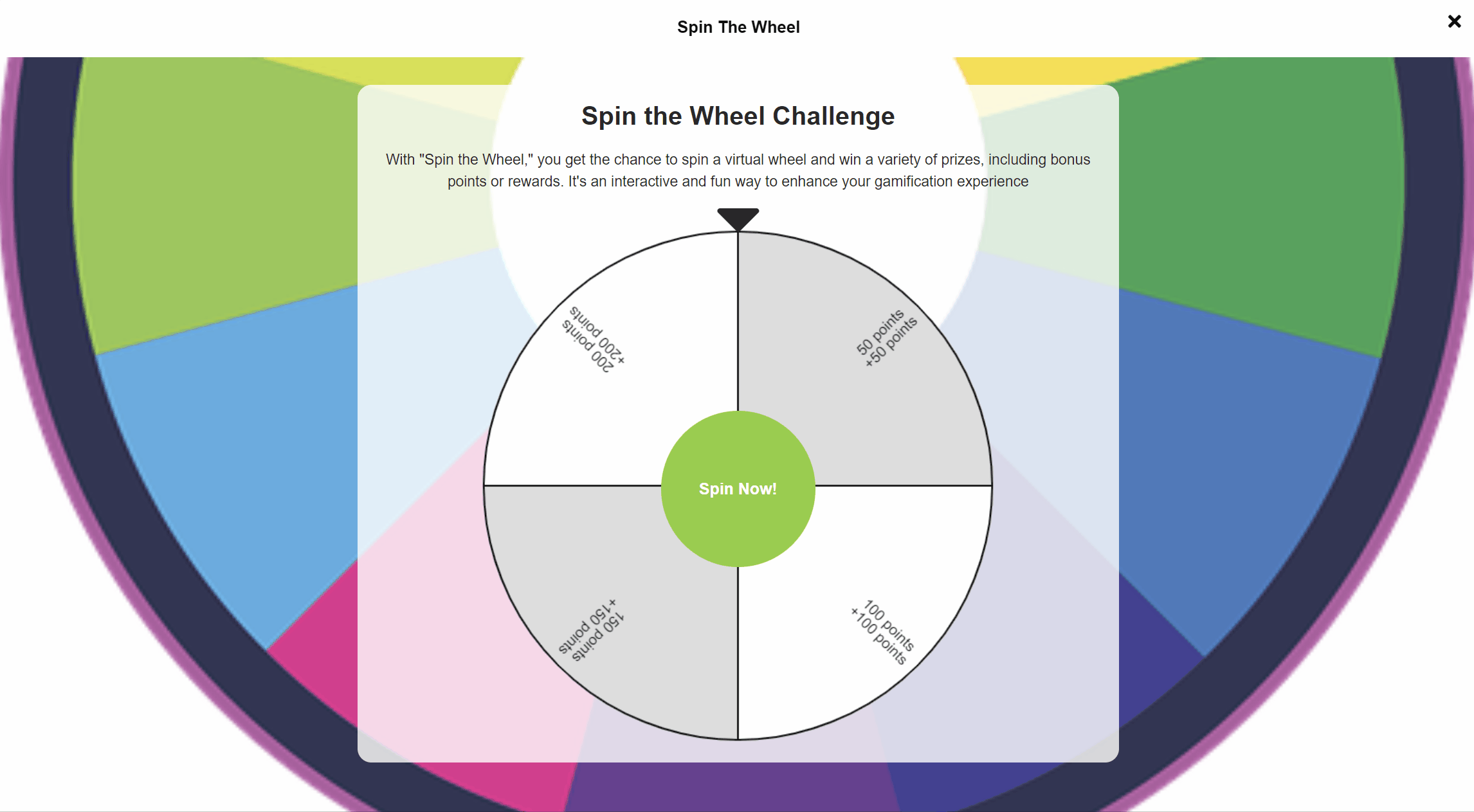 To create a Spin the Wheel Challenge:
On the Project Manager Page, search for and select the Topic you wish to create the Spin the Wheel Challenge.

On the Topic Manager page, locate and click on .
Click on MINIGAME in the pop-up panel.
You will be directed to select from a range of Minigames Types. Select SPIN THE WHEEL.
Go on to insert the Challenge information - Image, title and description.

Go on to set the Spin the Wheel outcome options:

Outcome Text: Outcome text to be displayed on the wheel (Note: Limit of 25 characters).
Points to Award: Set the points to award the players if the outcome is picked.
Chance: Set the chances from 1-10,000. The smaller the number, the smaller the chances.

For example, if there are 3 possible outcomes:

Option A - Chance: 1
Option B - Chance: 100
Option C - Chance: 1000

Hence, the probability of Option A getting picked is 1/ (1+100+1000) = 0.00090827.

Click on to add another outcome.
You will also see several other options:


After you are done setting up the Challenge to your liking, click .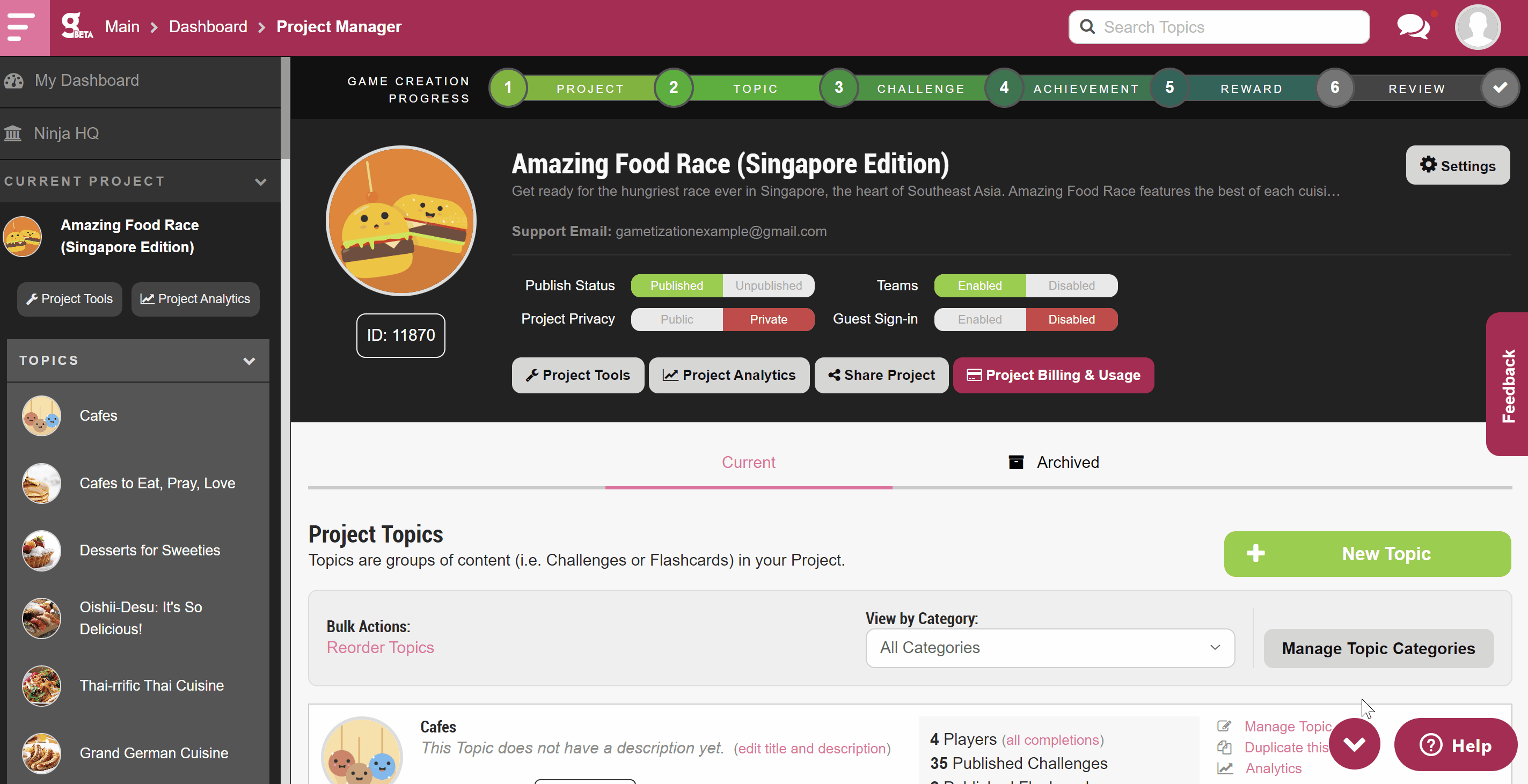 Some special things about Spin the Wheel Challenge:
The Challenge image will be rendered as the background of the Minigame.
Experience the Spin the Wheel Challenge as a Player here: https://playground.gametize.com/challenge/451719.
---