The Personality Quiz Report consolidates the personality outcomes of the Players who have participated.
To do so:
From the Admin Dashboard Home, select the Project you wish to download the reports.

Go into Project Analytics and select "Download Reports" on the popup panel.
Scroll to locate the section "Extra Data". You will see "All personality quiz results" in the dropdown.
Click to download the selected report.

The report shows the list of Players who have participated in the Personality Quiz Topic, as well as their personality quiz results.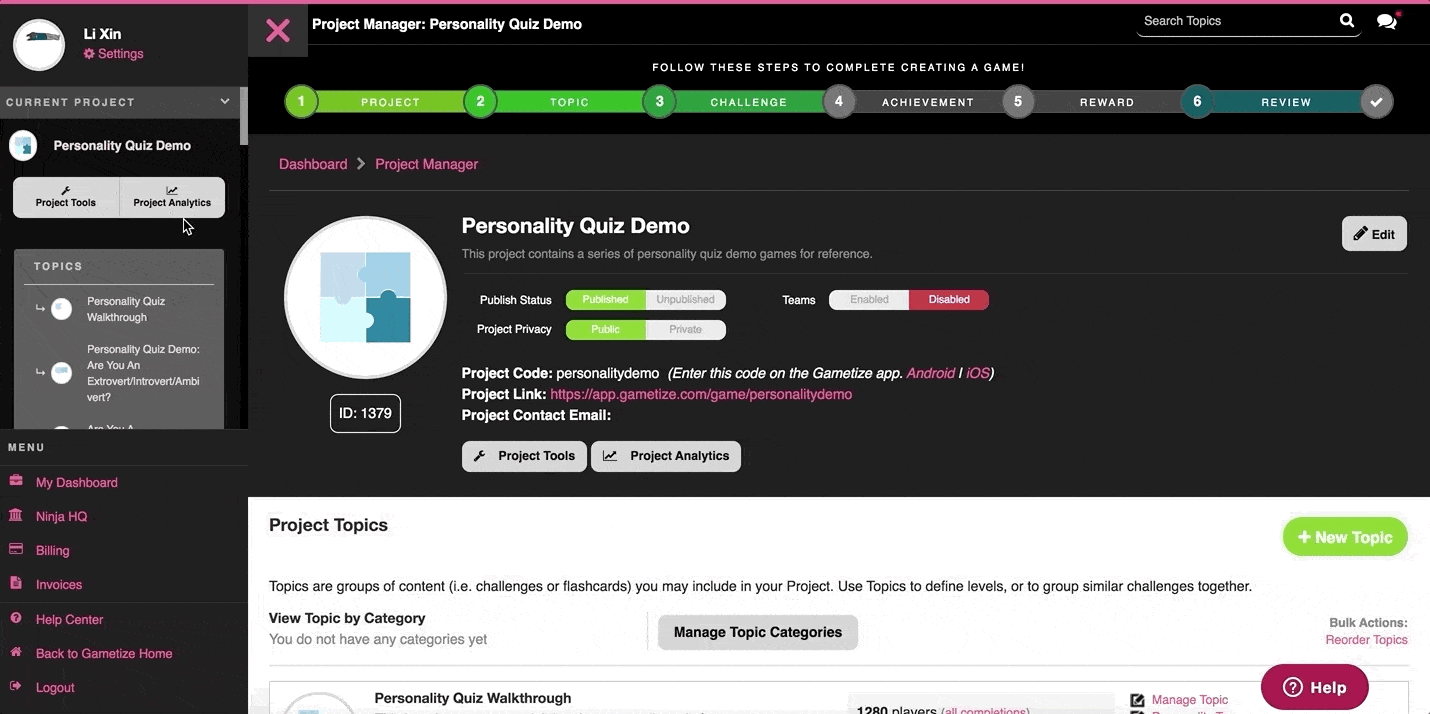 ---