| | |
| --- | --- |
| User Role Availability | ✓ Project Owner ✓ Project Administrator |
Flashcard is a content card where Players can view but are not able to interact with the information. It is widely used as a learning aid, and Players move on to complete the Challenges.
To create a Flashcard:
Select a Topic that you would like to create the Flashcard in.

On the Topic Manager, click and click on Flashcard.

Create a new Flashcard - This will be used to illustrate the steps in this article.
Select from a Flashcard Template - where you can select from the available templates. Learn more here.

Select .



Fill in the necessary details that describe the Flashcard:

Upload a Card Image

which illustrates the content. Or select one from the Gametize Image Library or Pixabay Image Library.

Insert a Flashcard Name

that describes the content. Flashcard Description is optional.

You may also configure various Advanced Settings to customize the content.

Click

to complete.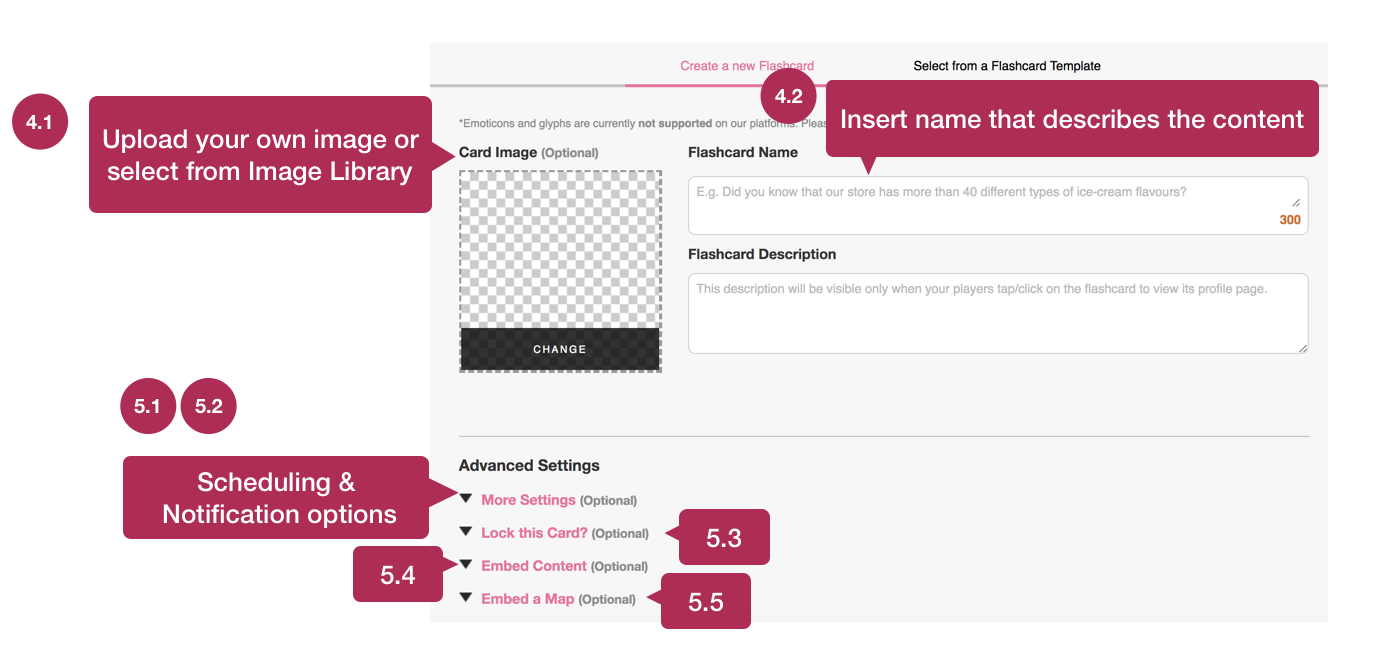 NOTE: A Challenge is automatically published when created.
---