| | |
| --- | --- |
| Plan Availability | ✓ Regular ✓ Premium ✓ Premium Plus |
| | |
| --- | --- |
| User Role Availability | ✓ Project Owner ✓ Project Administrator |
NOTE:
A Player has to have an existing account with Gametize before you can add the Player to a Team.

If the Project is set to private, you would need to invite the Player to the Project before you can add the Player to a Team.

For this method, you need not create Teams before adding Players in.
To add Players to multiple Teams:
Select a Project you wish to invite Players to.

Scroll to the section 'Player Management' and select

"Team Manager".

You will see a list of Teams you have created, if any.

Click on .
Prepare an excel file as given in the instructions (look for the attachment at the bottom of the page for a sample excel file):

Do not include a header row

1st column: Players' email addresses
2nd column: Team Names, exact and in full, of the Teams to be assigned

Save as .xls file

Click to choose a file from your file manager.
Click to complete the action.

Any Team(s) that is not found in the Project will be created in the process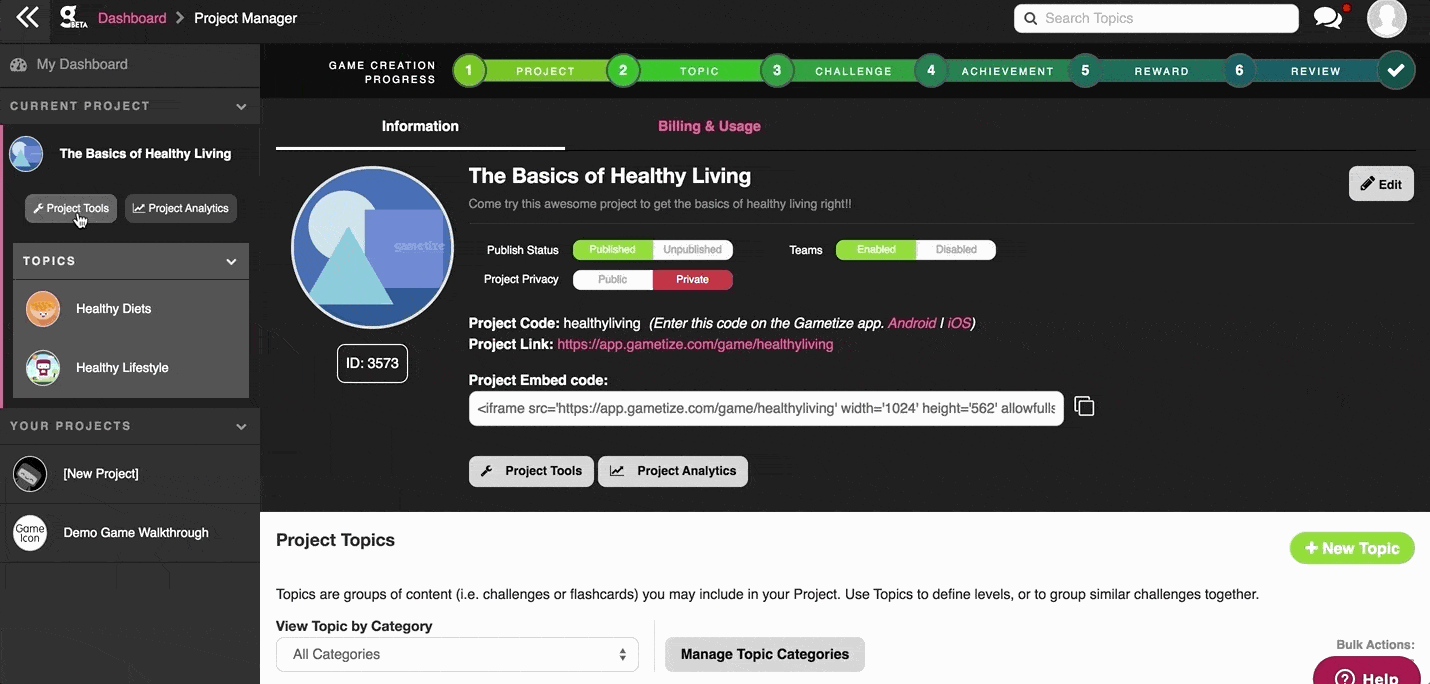 NOTE:
By default, there is no limit to the number of Players you can add to a Team. You have an option to set the maximum team size.

If a Player belonging to a Team is selected, the Player will be removed from the original Team and be added to the new Team.

You may allow Players to join Teams via the Player web or mobile apps.
---