Randomizing Challenge options allows Challenge options to be presented in a different order whenever the Players enter the Challenge.
To do so:
From the Topic Manager, search and select the option-based Challenge (currently, only available for Quiz Challenge) you would like to randomize the options created.

Once you have entered the "Edit Challenge" page, scroll to the section "More Settings" and expand to view all options.
To randomize, simply check the box .
Once you are done, simply click to lock in the settings.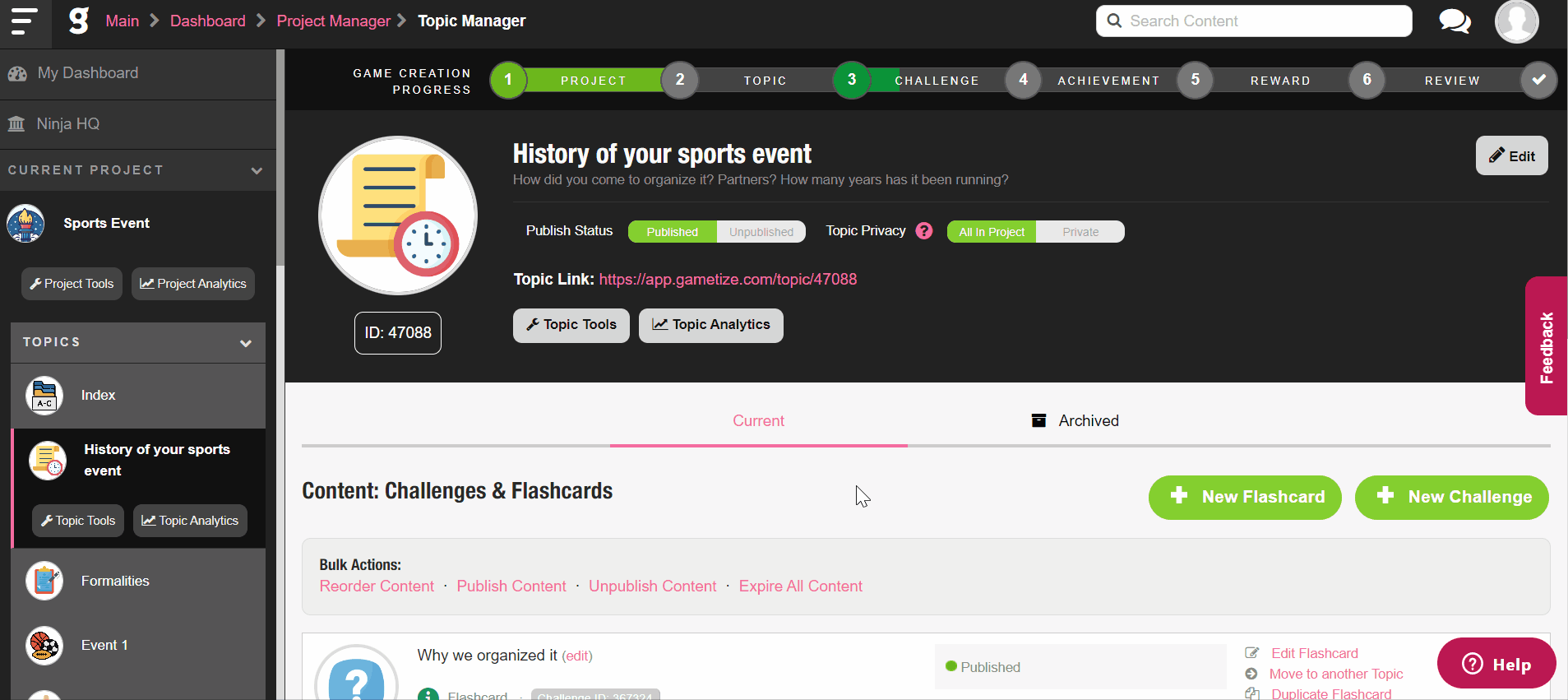 The above can also be accomplished by creating a new Challenge.
---