On top of the function to schedule the expiry of a Challenge, you can expire all Challenges in a Topic at once. To do so:
On the Project Manager Page, select the Topic in which you would like to expire all Challenges in it.

On the Topic Manager, look for Bulk Actions and click

"Expire All Content"

.

Changes will be saved immediately.
NOTE: Only Challenges will be expired.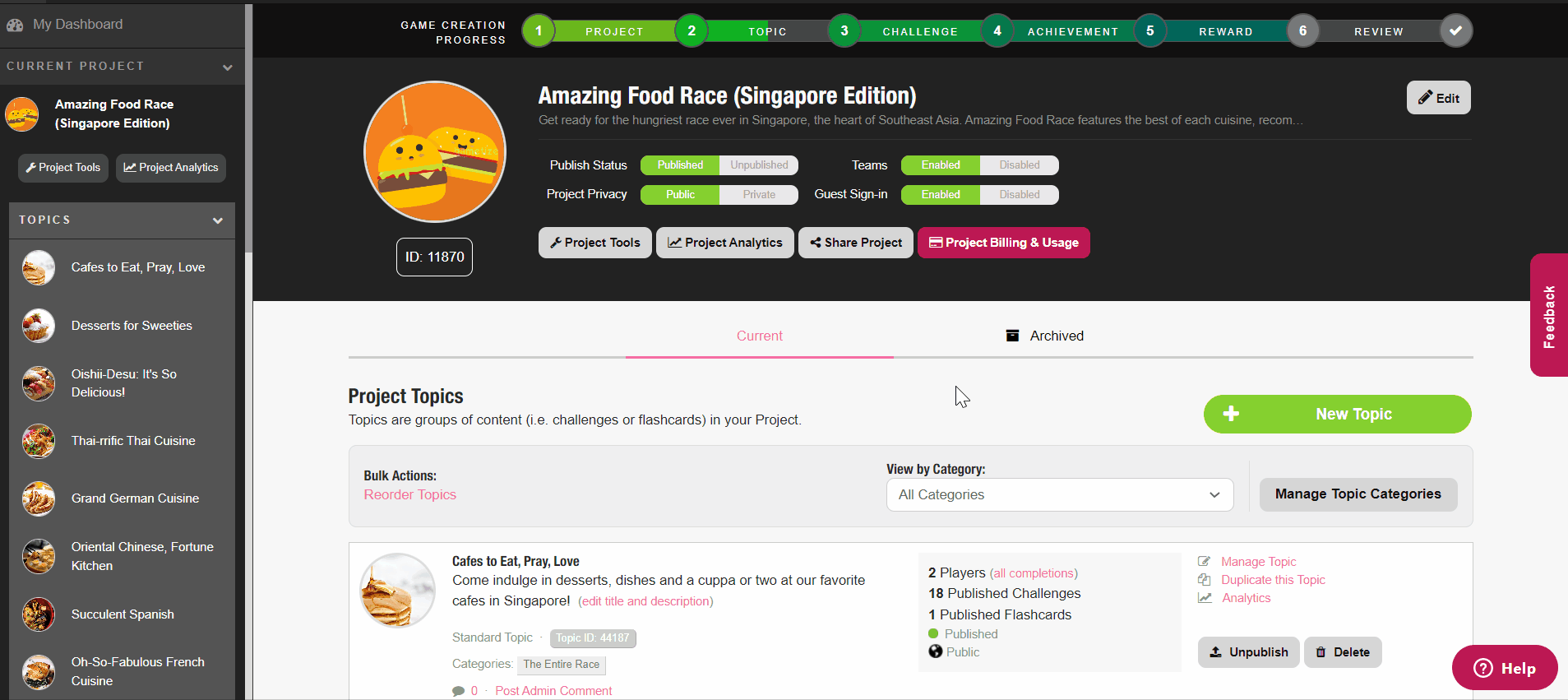 ---