After creating Rewards you can reorder the Rewards and position them however you like.
To do so:
From Admin Dashboard Home, search for the Project you wish to edit the Reward and click on the selected Project.
Via the Navigation Sidebar, select Project Tools, scroll to the section User Management & Awardables and select Reward Manager.
On the Manage Reward Manager page, click on .
Go on to place the Rewards in the positions you wish.
Once done, click on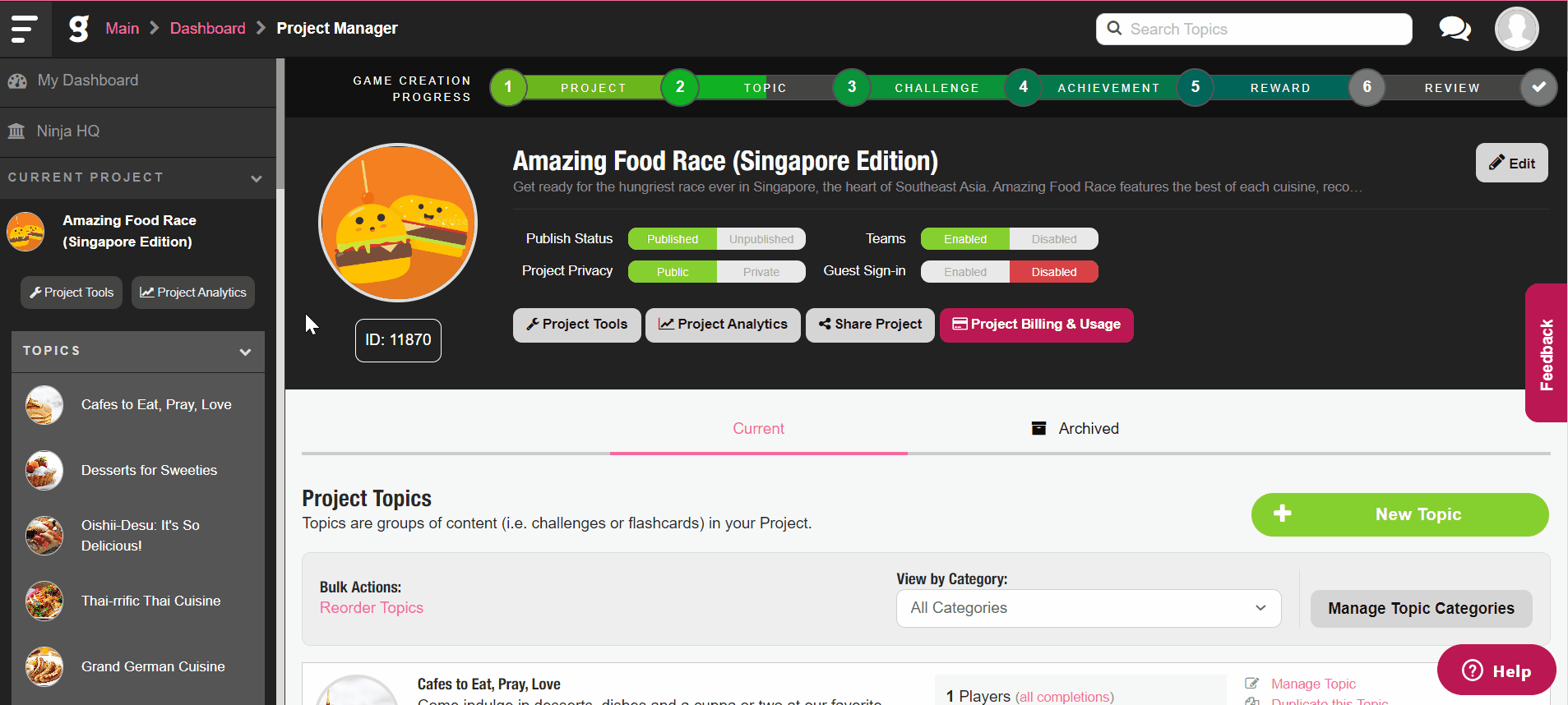 There are 3 ways of reordering:
Drag and Drop - simply select and hold, and drag it to the desired position.
Sending to position - enter the position you wish to send the Achievement to, and click "send to position".
Send to top / Send to bottom - to move the Achievement to the top or bottom of the list quickly.
---