NOTE:
Deleting a Reward is an irreversible action, removing all related data. This will remove the
Reward from the Players' redemption history at the same time.
To do so:
From Admin Dashboard Home, search for the Project you wish to delete the Reward.
Via the Navigation Sidebar, select Project Tools, scroll to the section User Management & Awardables and select Reward Manager.
On the Manage Reward Manager page, look for the Reward and select "Delete" under the "Actions" column.
You will be redirected to confirm the deletion.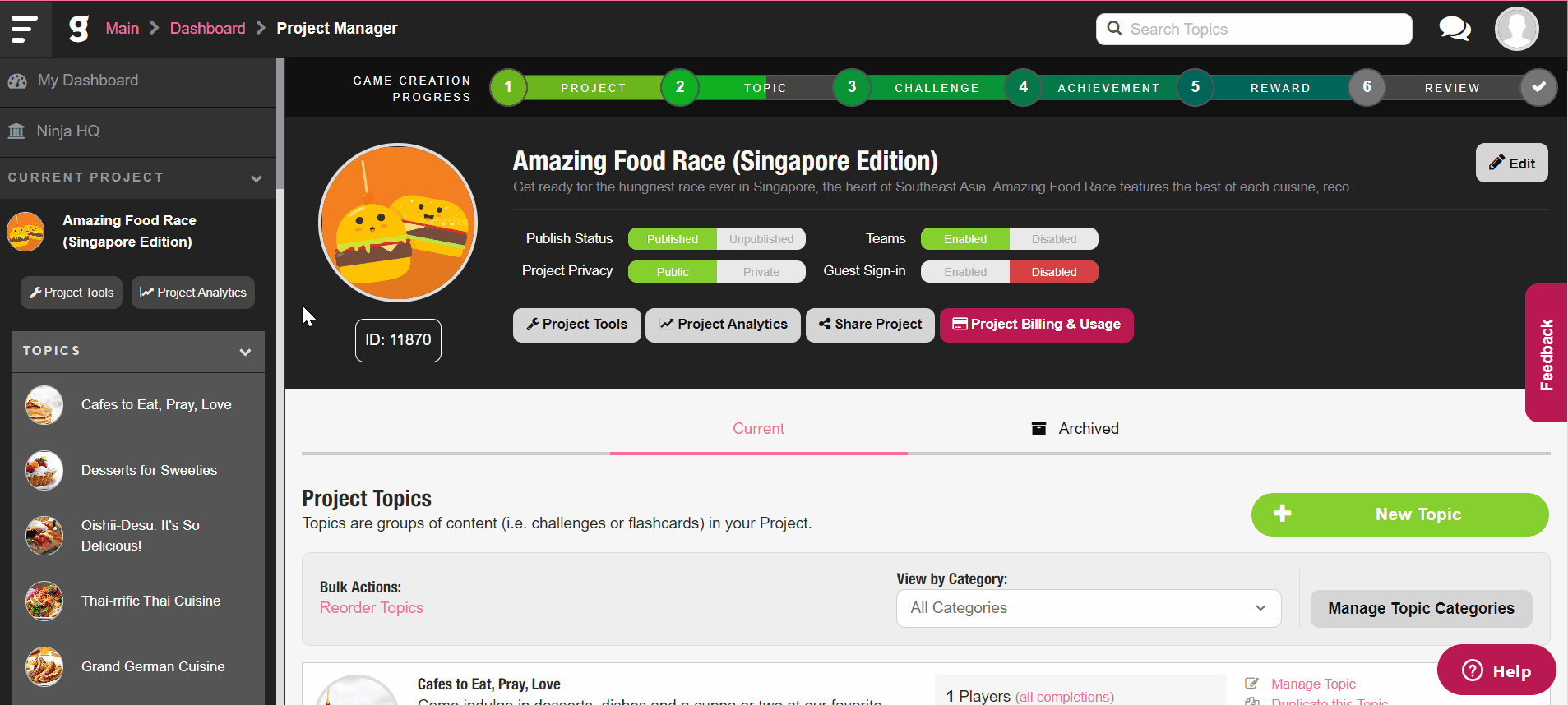 TIP: While deleting a Reward removes it permanently from the Project, unpublishing it simply hides it from the Player interface. You may re-publish it again.
---