Do note that deleting a Topic is an irreversible action. Deleting a Topic will remove all Challenges, Flashcard, and related data. To do so:
From the Project Manager page, search for a Topic you wish to delete and select it.

Via the Navigation Sidebar, select Topic Tools, scroll to the section Deletion Options, and select Delete Topic. 

You will be directed to confirm the deletion. Please do read the instructions carefully before proceeding.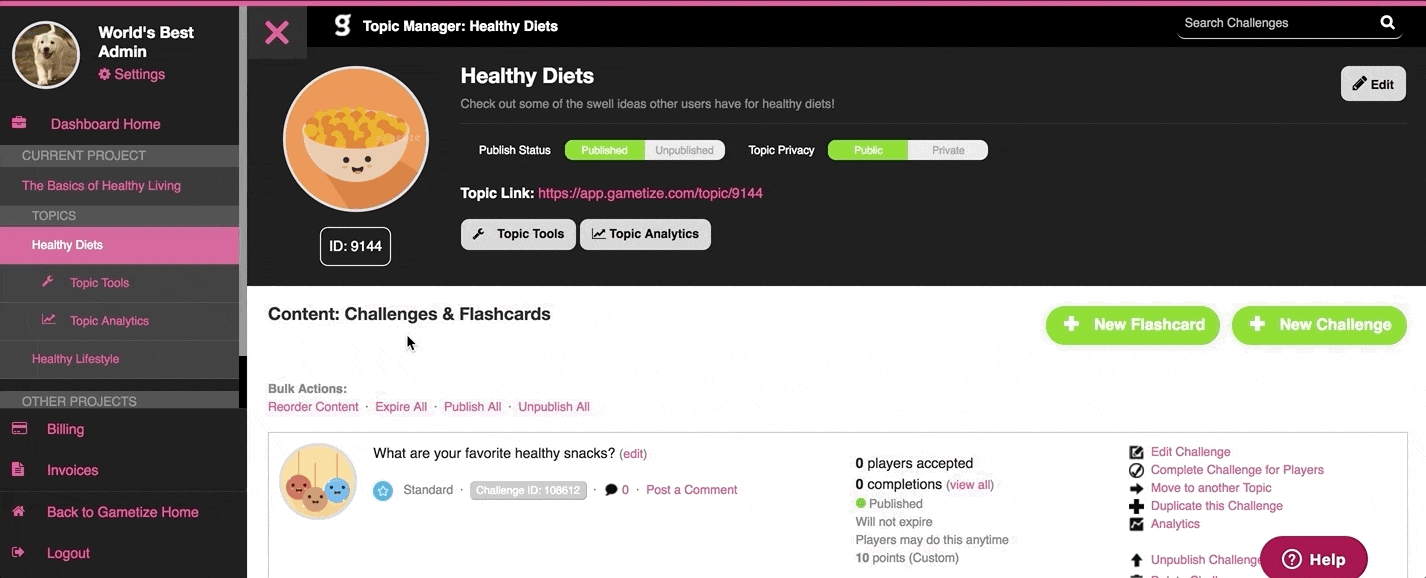 Unpublishing a Topic is a good alternative to deleting a Topic. While it does not remove the
       Topic from the Project Manager, it makes the Topic inaccessible to Players.
---