| | |
| --- | --- |
| User Role Availability | ✓ Project Owner ✓ Project Administrator |
NOTE:
You need at least one published Flashcard or Challenge in the Topic before you are able to publish it.

Unlike Project, Topic is not published automatically after creation.
To publish or unpublish a Topic:
On the Project Manager, search and select the Topic you wish to publish or unpublish.

Make sure you've got at least 1 published Flashcard or Challenge.
At the top of the Topic Manager page, look for the Published status toggle .

Click on the button to toggle the Topic published or unpublished.

Green indicates a published Topic .
Red indicates an unpublished Topic .
NOTE: If you've selected to unpublish a Topic that is associated with other topics or achievements via topic locking or achievement rules, those topics and/or achievements may be affected. Learn more here.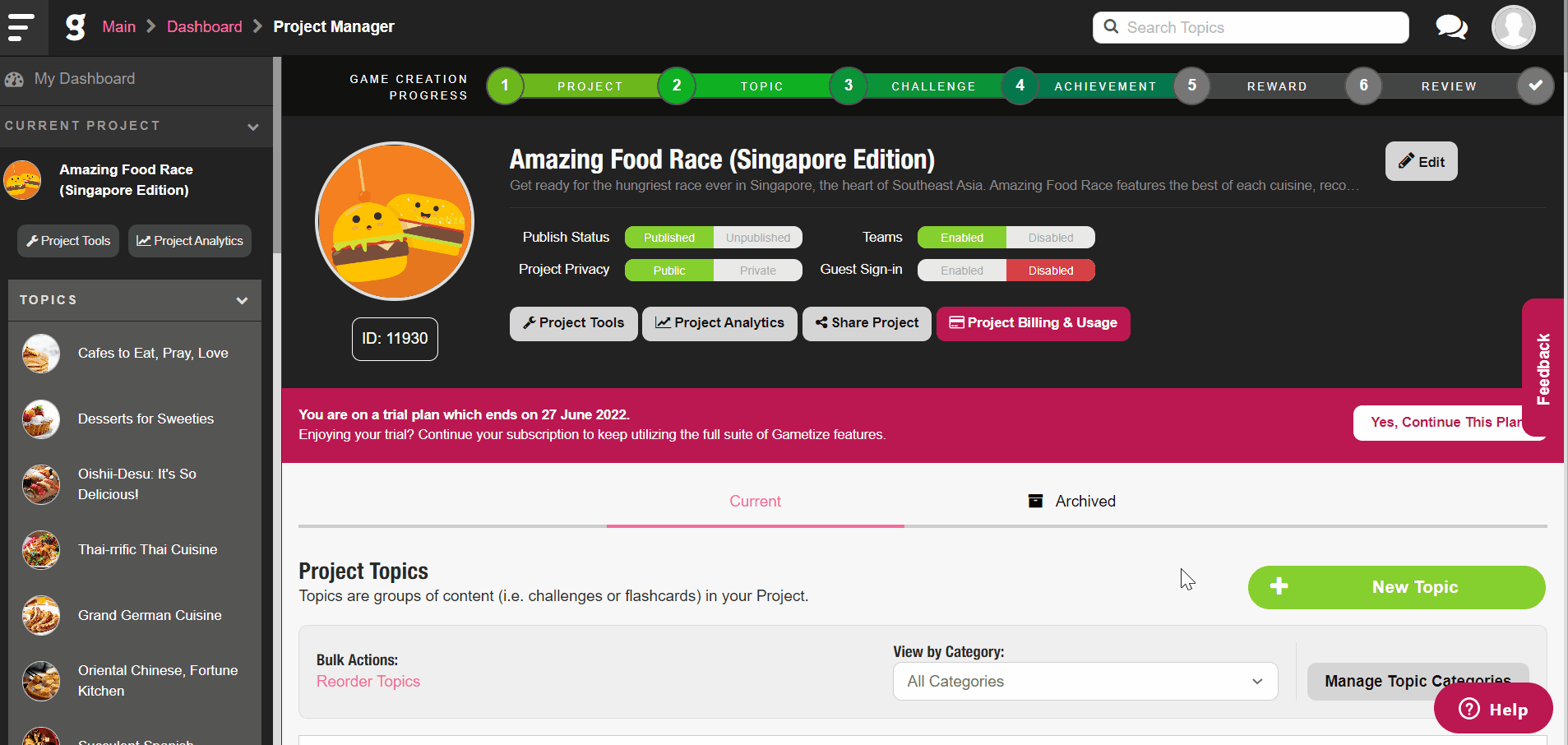 ---