Imagine this: You are an Admin and have created your Project content in Swedish. Can you also control the system language that your players are viewing the Project in, i.e. set a default language for your Project? The short answer is yes, but only on the Player web (and with the supported languages).
This article will cover the following:
How to change the default system language for a Project
To do so:
Make sure you've created a Project and ready to promote it.

Copy the Project web link to a text editor.

Edit the link by adding "

?lang=[language code]

" to the back of the link. For the supported language codes, view below.

For example, if you would like to change the language to Swedish, add

"?lang=sv". The edited Project web link will look like this: https://app.gametize.com/project/1234?lang=sv

.

Copy the edited Project web link and share it with your Players.
NOTE:
When players launch the edited Project web link, the Project's system language will be displayed as defined by the language code.

Players can still freely change the system language.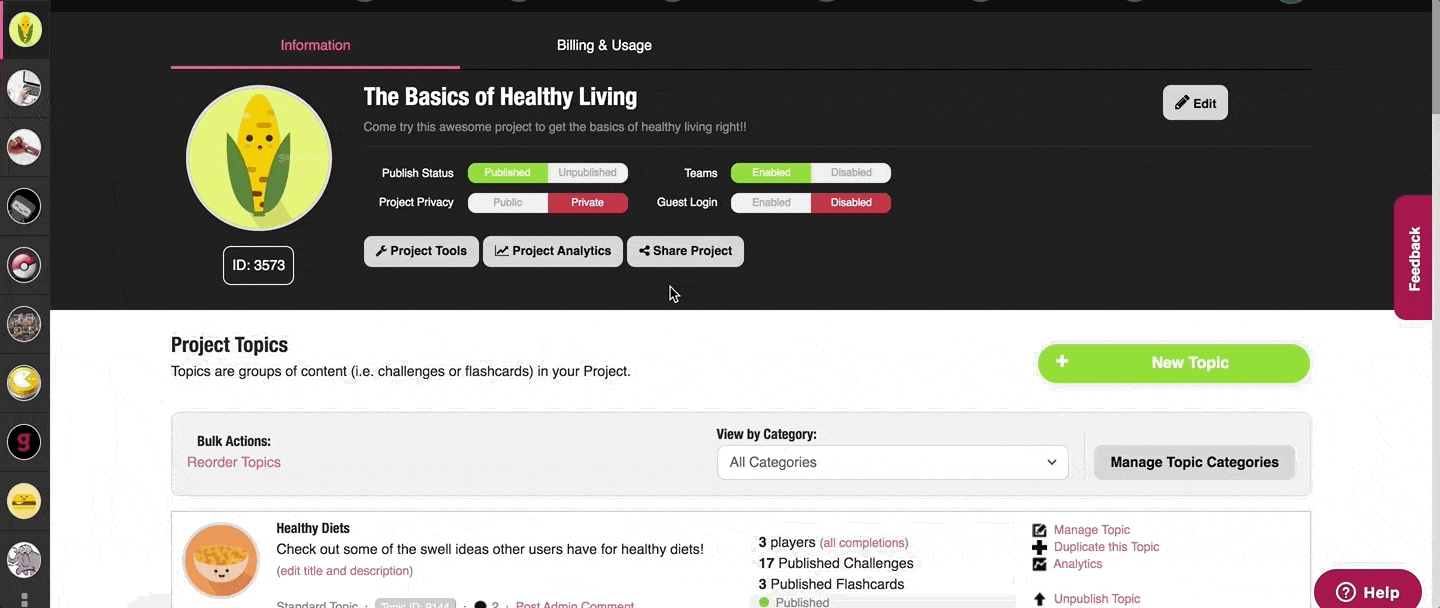 Which languages are supported
Below is a list of languages and the accepted language codes.
Language

Accepted language codes

English

en

en-ar

en-au

en-bz

en-ca

en-cb

en-cn

en-dk

en-hk

en-in

en-id

en-ie

en-jm

en-ja

en-my

en-nz

en-no

en-ph

en-pr

en-sg

en-za

en-se

en-gb

en-us

en-zw

eng

Simplified Chinese

zh-hans

zh-sg

zh-cn

Traditional Chinese

zh-hant

zh-tw

zh-hk

zh-mo

Bahasa Melayu

ms

ms-my

Bahasa Indonesia

id

id-id

ind

Spanish

es

es-es

es-es_tradnl

es-mx

es-gt

es-cr

es-pa

es-do

es-ve

es-co

es-pe

es-ar

es-ec

es-cl

es-uy

es-py

es-bo

es-sv

es-hn

es-ni

es-pr

es-us

spa

Swedish

sv

swe

Thai

th

tha
---