NOTE:
System language refers to the default language of the device you are using, which Gametize then uses to display platform keywords such as the call-to-action buttons (e.g. "continue", "do it", etc).

Learn more about the difference between System Language and Content Language.
Look here for the various languages available.
To change system language on the Player web:
Log in to your Player account and search for a Project via the Player Web.
Click on in the top navigation bar, and click on it.

Select your preferred language from the list of available system languages.

You will see that the platform keywords have been changed to the selected language.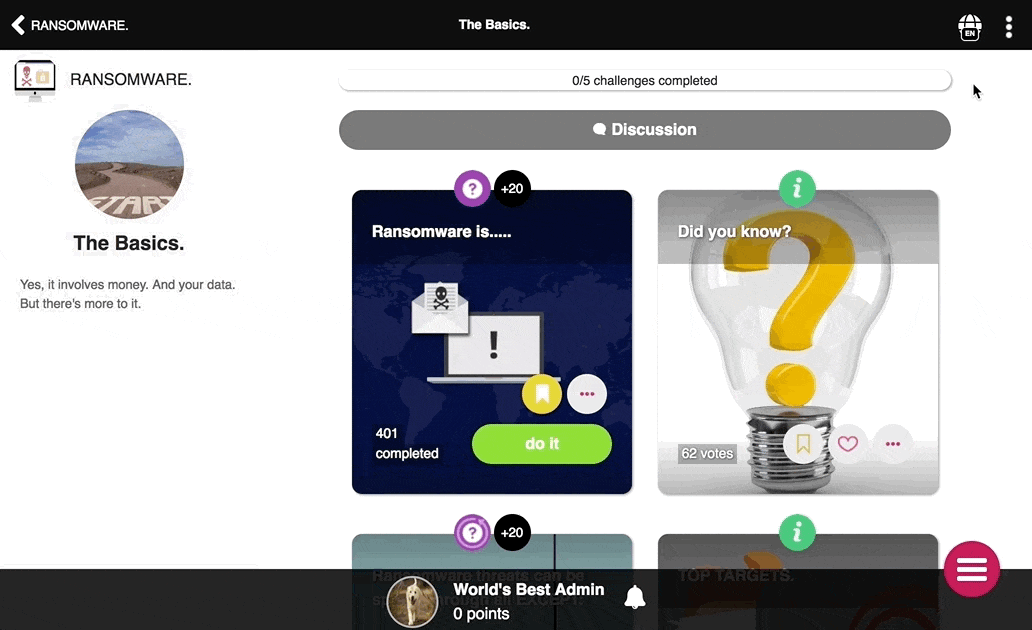 NOTE: If you are an Admin, you can control the system language that your Players are viewing the Project in, i.e. set a default language for your Project. Learn more here.
---