Our Support Ninjas working hours are from SGT 9 a.m. to 6 p.m. While we cannot guarantee a response time, we will prioritize swift responses, particularly for critical issues. We may extend our support hours beyond 6 p.m. based on the severity of the issue, such as a server outage.
We recommend checking our FAQs at support.gametize.com, where you may find answers to your questions. Otherwise, please be patient, and we'll get back to you shortly.
There are 2 ways to get in touch with the Support Ninjas from Gametize: 
1) Sending a Ticket Request
You can send a Ticket Request via the Gametize Zendesk platform. To access,
Go to Gametize Zendesk at support.gametize.com 
Look for Submit a request at the top right corner. 
Fill in the necessary fields and click Submit.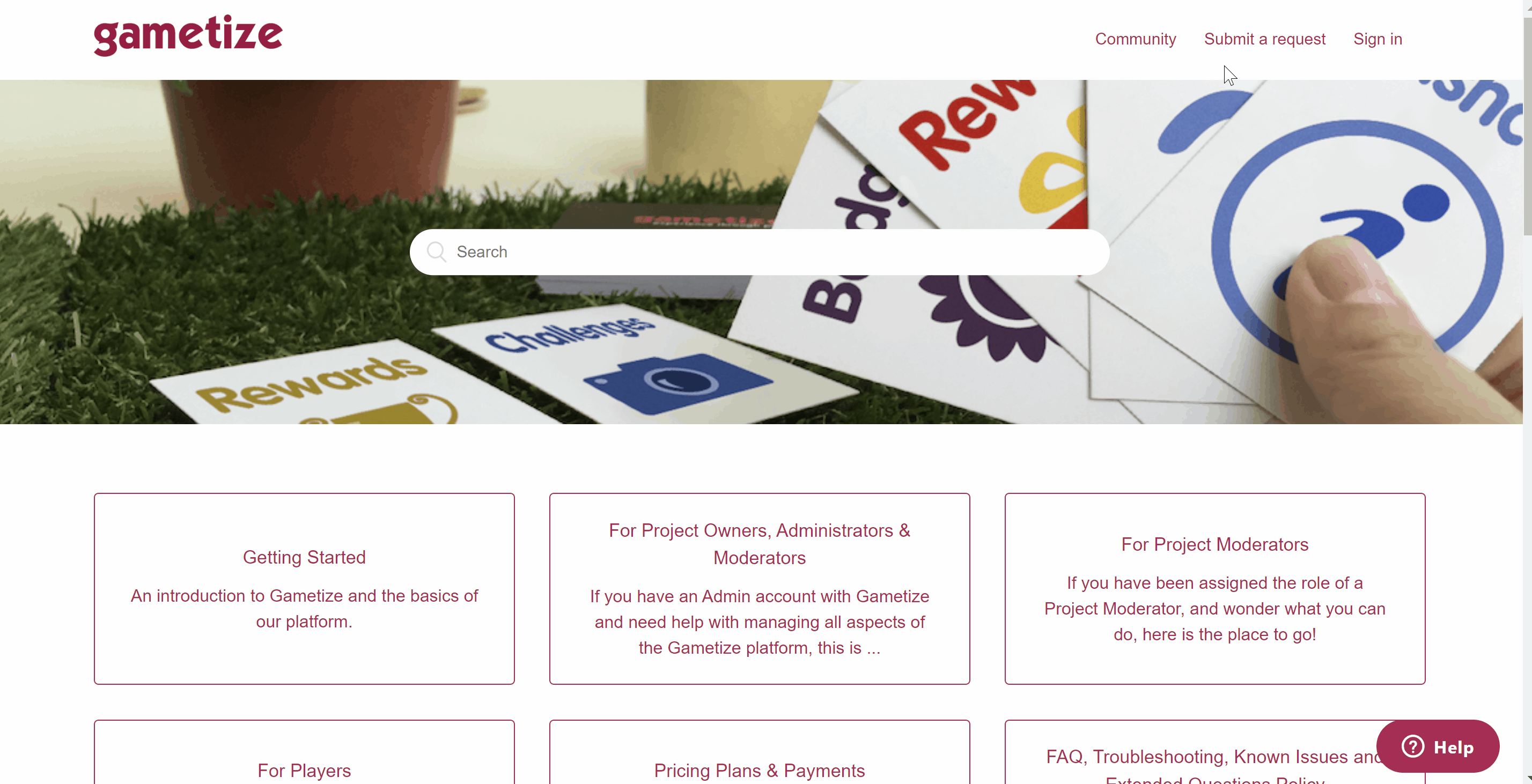 2) Sending an email 
The Gametize Support Ninjas correspond via email as well! Simply send in your request to support@gametize.com.