| | |
| --- | --- |
| Plan Availability | ✓ Regular ✓ Premium ✓ Premium Plus |
| | |
| --- | --- |
| User Role Availability | ✓ Project Owner ✓ Project Administrator |
Manually awarding Achievements allows you to bypass any Achievement rules and directly award the Achievements to Teams. In other words, even if there is an Achievement rule set, Teams will not have to complete the related actions.
To manually award an Achievement to Teams:
Go to Project Tools and select "Achievement Manager"

.

Select . 

Scroll and search for the Player Achievement you wish to manually award. 

Under "Actions", select "Award Achievement to Teams".

Select the Teams you wish to award the Achievement to - this will award to all members of the selected Teams. 

Confirm your selection to complete.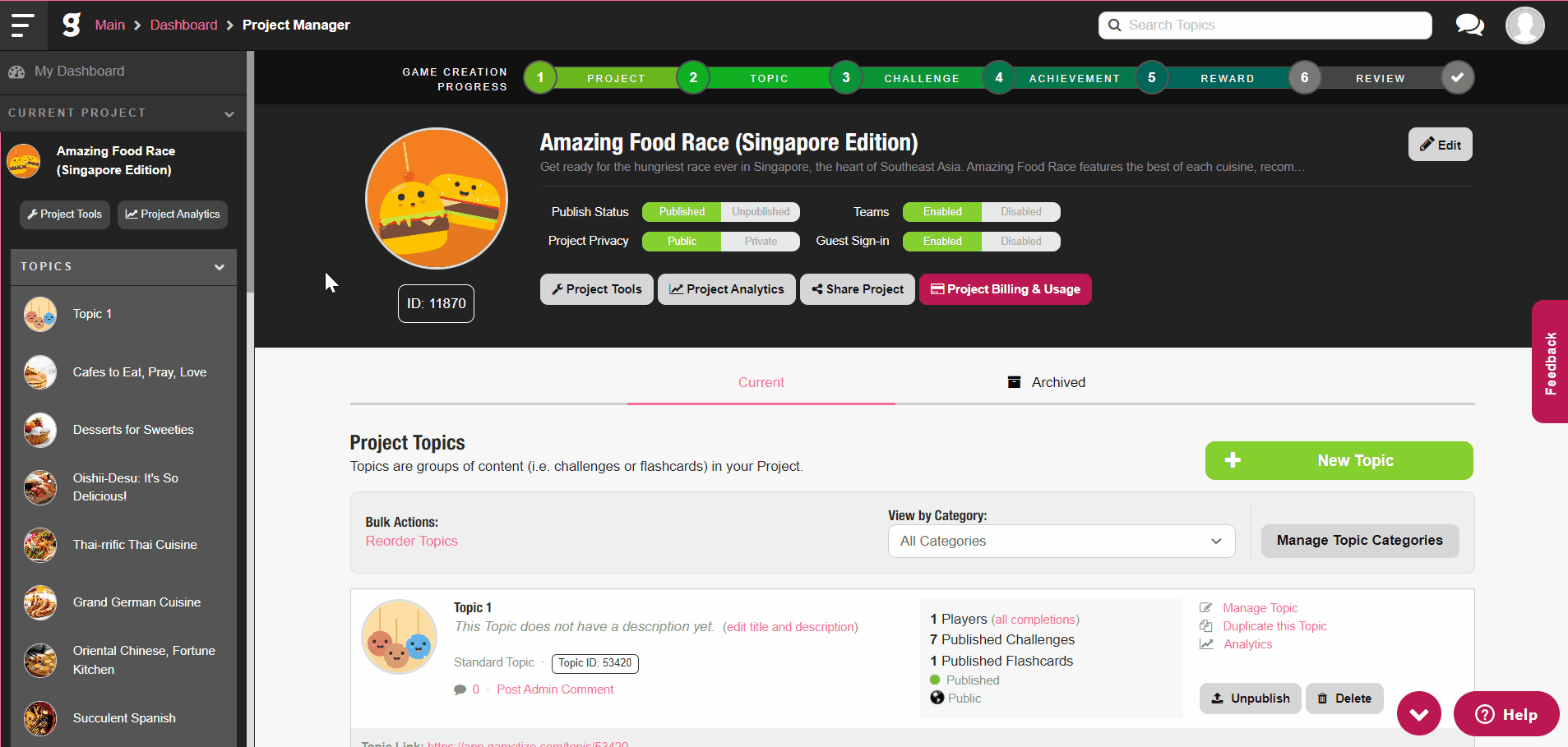 HOT TIP!
If an Achievement is strictly awarded by Project Admins only, it is highly recommended to use the Achievement unlocking rule "Only the Project Administrator can unlock this". 

Another way to award Teams with an Achievement is to set rules. You can do so when creating a Team Achievement or when editing one.
---