| | |
| --- | --- |
| User Role Availability | ✓ Project Owner ✓ Project Administrator |
To begin editing an Achievement:
Go to Project Tools and select "Achievement Manager"

.

Depending on the Achievement you would like to edit, select  or .

Scroll and search for the Achievement you wish to edit. 

Under "Actions", select "Edit Achievement".

You may edit the Achievement in the following ways:

Change the Achievement rule and/or rule parameters
Pick a new Achievement image
Change the Achievement name
Update the Achievement descriptions for before and after unlocking

Click  to complete.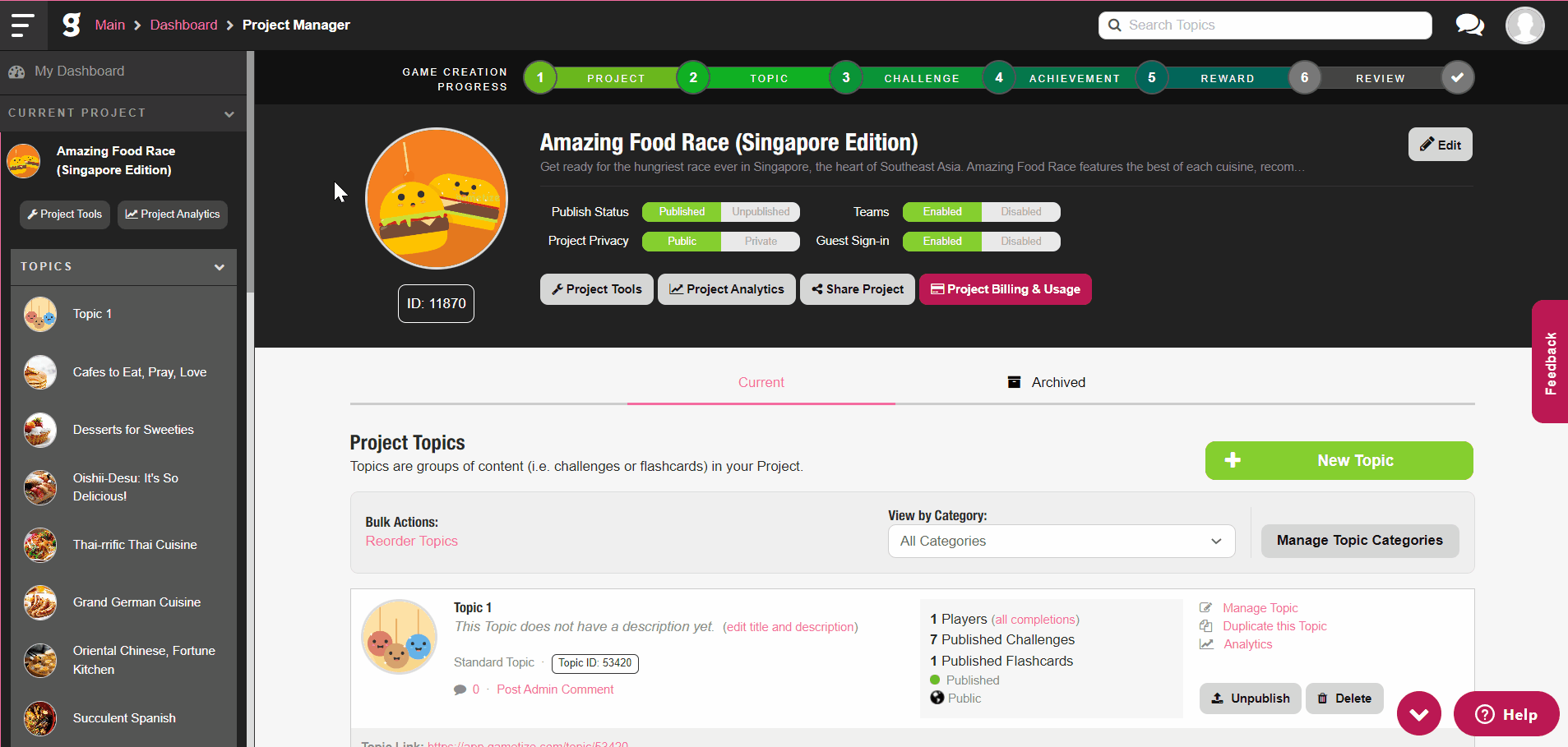 NOTE: On changing Achievement rules:
Rule changes only apply to Players who unlocked the Achievement after

Changing rules will not revoke Achievements that have been awarded based on the original rule. 

Players who have been awarded the Achievement will not be awarded again even if they fulfilled the newly selected rule.
---