| | |
| --- | --- |
| User Role Availability | ✓ Project Owner ✓ Project Administrator |
With the Shuffle Mode Topic type, you are able to create a pool of Challenges and decide how many of those to be randomly assigned to Players. To do so:
Select a Project you wish to create a Shuffle Mode Topic in.

On the Project Manager, click .

You will see 2 options:

Select a Topic type

- which will be used to illustrate the steps in this article.

Select from a Topic Template - learn more

here

Click

and select

Shuffle Mode Topic by clicking .

Go on to fill in the details that describe this Topic.

Insert a Topic image - by uploading your own image, or select one from the Gametize Image Library or Pixabay Image Library.
Insert a Topic Title. Topic Description is optional.

If you have created one, you may select the Topic Category that this Topic belongs to (optional).

Under "Shuffle Mode Topic Settings", insert the number of Challenges you would like to assign to each Player that views the Topic.
Select the Topic Privacy

. Decide if you would like all Players or only selected Players in the Project to access the Topic.

To complete, click .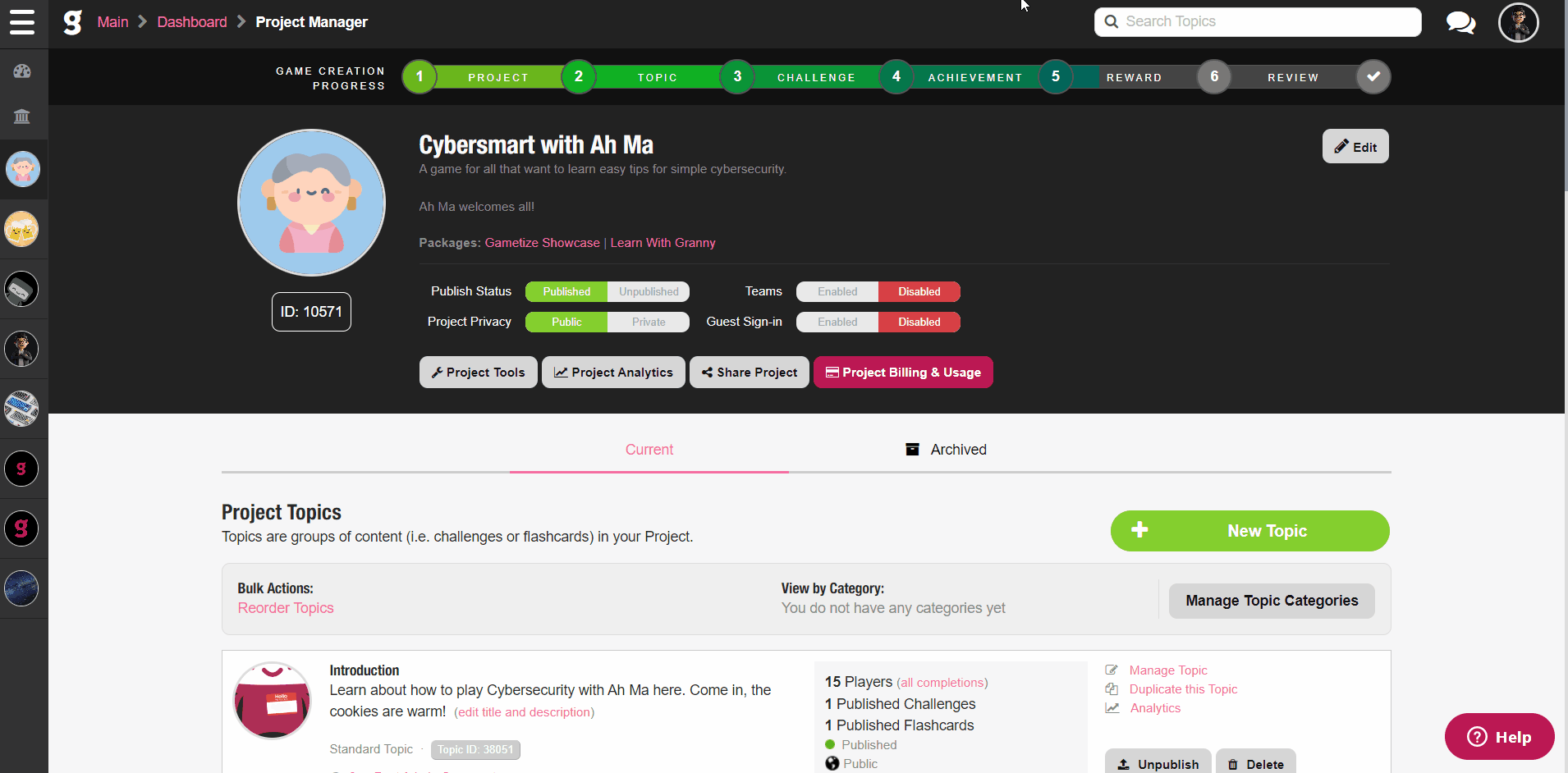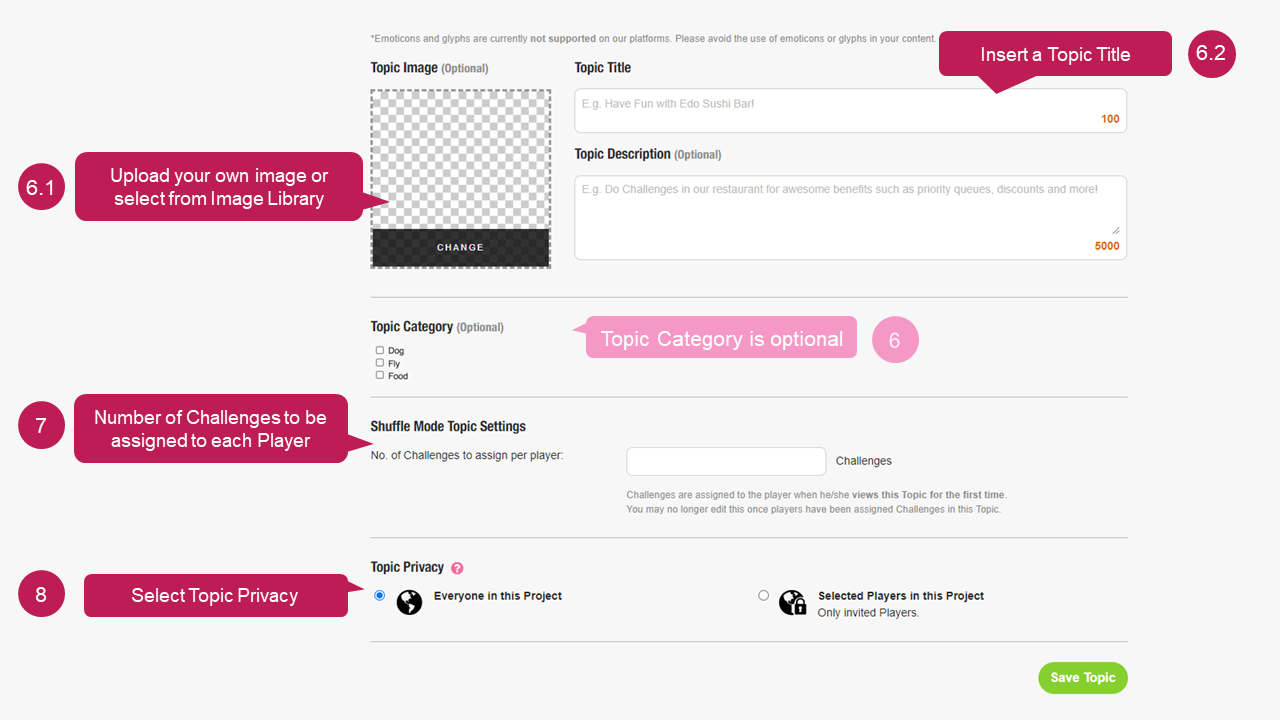 NOTE: After creating a Shuffle Mode Topic,
You would need to minimally create the number of Challenges you wish to assign to each Player before you are able to publish the Topic.

You will not be able to edit any Shuffle Mode Topic-specific settings (i.e. number of Challenges to be assigned to each Player) if any of the Challenges have been assigned to any Player.
---