As you navigate to complete a Photo Challenge for a Player, you will see 2 options:
For a Single Player:
Insert the email address of the Player whom you wish to complete the Challenge for. It has to be an existing Player in the selected Project.

Click on the image placeholder to select an image to upload.

(optional) Insert text under

"Descriptions/Comments (if applicable)"
Click

to complete the Challenge.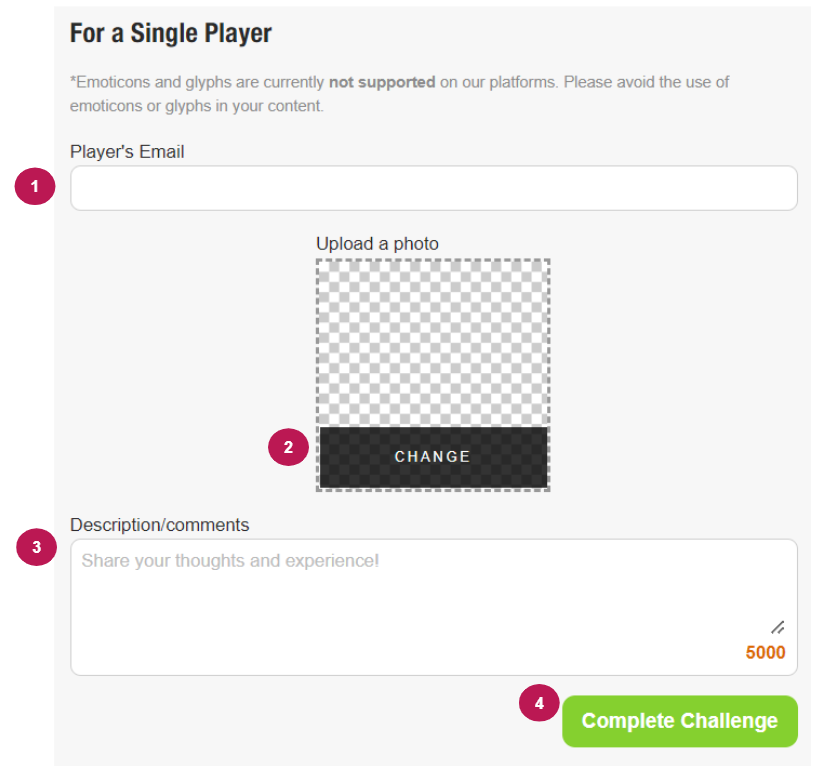 For Multiple Players:
Before you begin, you would need to create an excel spreadsheet in the following format

Header row is required - 1st column: "Player's Email"

; 2nd column:

"Description/Text"

; 3rd column:

"Image URL"
1st column: Players' email addresses

(mandatory)

2nd column: Description/Text

(optional)

3rd column: Image URL

(mandatory)

Look for the attachment at the bottom of the page for a sample excel file.
---