You can get a new QR Code without having to create a new QR Code Challenge. You can do so by regenerating a new QR Code on any existing QR Challenge you've got.
To do so:
Search for the QR Code Challenge in which you would like to regenerate a QR Code.

To the right of the card, you will see a list of options. Click on the link

"Get QR Code"

.

You will be directed to a page with the printing and placement guidelines. To the right of the page, you will see the QR Code.

To regenerate the QR Code, click . This will direct you to a confirmation popup.
To confirm, click . This will refresh the page and give you a new QR Code in replacement of the old one.
Follow through steps 4 to 6 to get the QR Code.
NOTE: The new QR Code generate replaces the old one. Only the new QR Code will be valid for scanning. Scanning the old QR Code will not complete the Challenge.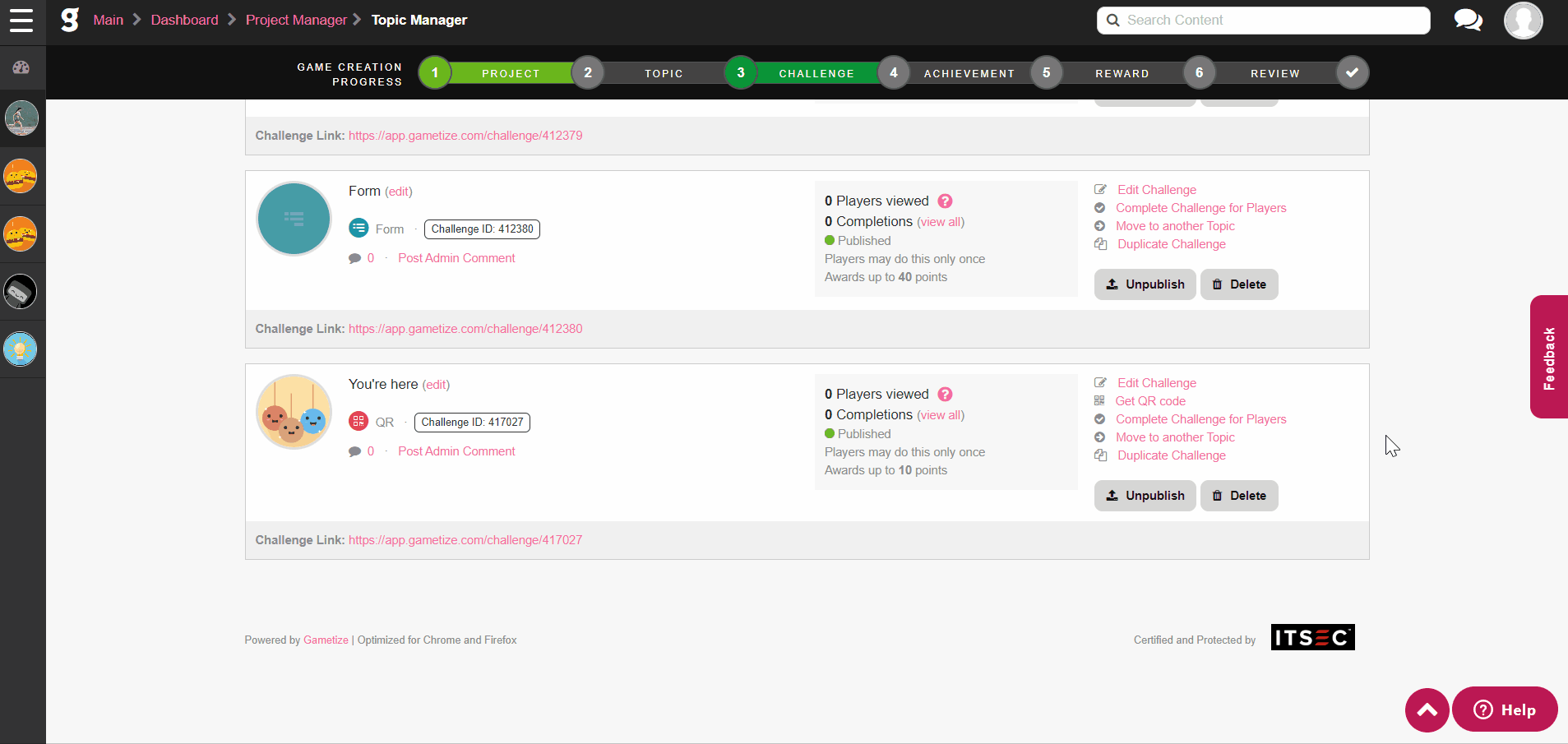 ---