| | |
| --- | --- |
| User Role Availability | ✓ Project Owner ✓ Project Administrator ✓ Project Moderator |
You can view and send Project Announcements to all Players in a selected Project.
NOTES:
Project Owner, Administrators, and Moderators can view Project Announcements via the Inbox in the Admin Dashboard

Only Project Owner and Administrators can send Project Announcements.
On your Dashboard Home, click

in the top right corner to launch the Inbox.

Search for and select a Project you would like to send the Project Announcement.
Select , where you will see 2 windows.

Select the window that says

"Project Announcements"

.

You will be able to view Project Announcements sent by the Project Owner or Administrators.

To create an announcement, click on .
Go on to type a message and click to broadcast to all Players in the selected Project.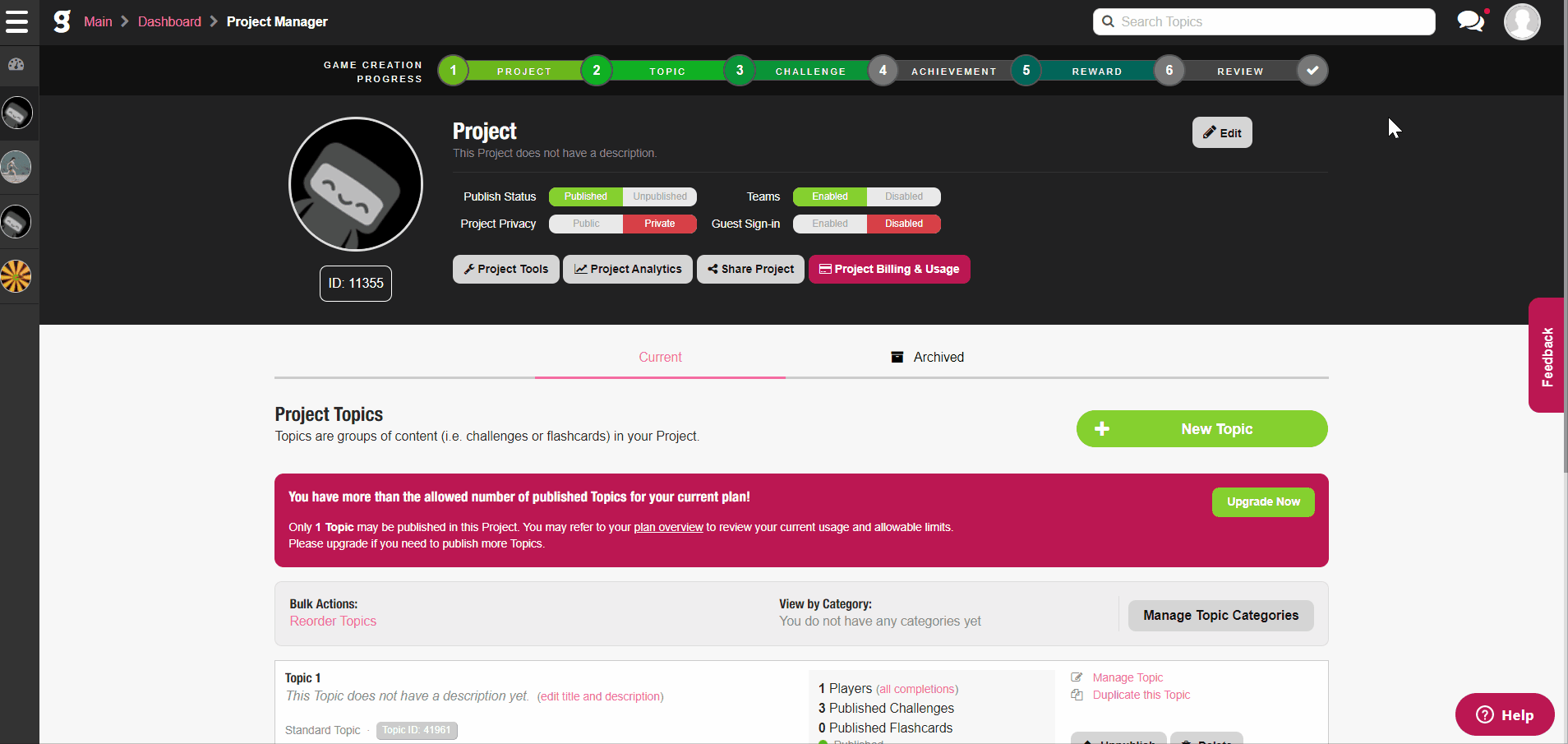 NOTES:
You can delete a Project Announcement that has been sent.

Deleting a project announcement is irreversible. Do make sure this is the project announcement you wish to delete.

Project Players will receive push notifications when you broadcast a Project Announcement
---