| | |
| --- | --- |
| User Role Availability | ✓ Project Owner ✓ Project Administrator ✓ Project Moderator |
With the Inbox, you are able to:
1. News
News is designed with broadcasting in mind. It is the place where you, as the Project Owner, Administrator, and/or Moderator view and deliver broadcasted messages.
There are two types of news:
(1) Gametize
(2) Project Announcement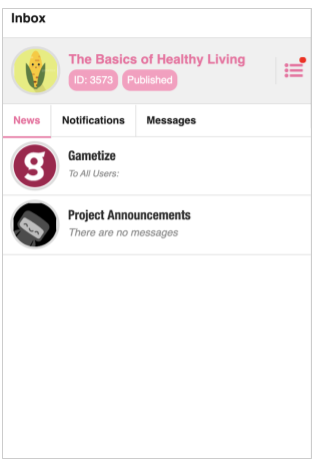 2. Notifications (still under development)
This is where all the Gametize system-generated messages will appear. System-generated messages are traditionally sent as in-app and/or email notifications.
As a Project Administrator or Moderator, you will see the messages when: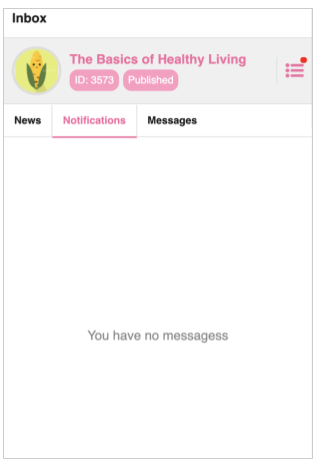 3. Messages
Messages is designed with conversations in mind, where all users of Gametize - Administrators and Players can communicate with one another.
As Project Owners, Administrators, and Moderators, you will see two types of messages:
(1) Admin group messages
(2) Feedback/Help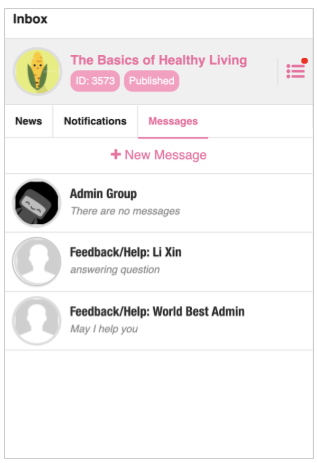 NOTES: There is a slight difference in the types of messages Admins and Players can see. Learn more here - for app and web.
---