As of 10 May 2019, Project Administrators and Moderators can only view enquiries sent in by Players via formatted forms which include:
To do so:
Select  on the top right corner.
Click on  to select the Project in which the messages you wish to view.

Select

 .

Scroll to select any Player's chat window.

You will then see the following:

The message sent in by the Player

Topic and Challenge title and ID

The Reportee's (who is also the Player) profile name, user ID and email address

The timestamp when the message was sent in
 NOTE:
If you see a red dot appearing, this would indicate unread message(s).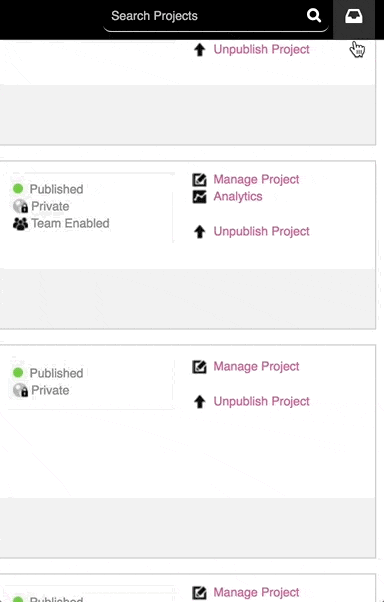 ---