As a Player, you now have the autonomy to curate what goes into your "my games", by removing games (aka Project) you are no longer active in.
To do so:
First, login to the Gametize App. Once in the app, tap on "

my games

" located near the bottom of the screen.

Scroll to look for the game you wish to remove yourself from. (Tip: the games are in alphabetical order.)
Tap on the  button on the top right corner of the card.
You will see a prompt to "Remove Game". Tap on it to remove yourself from the game.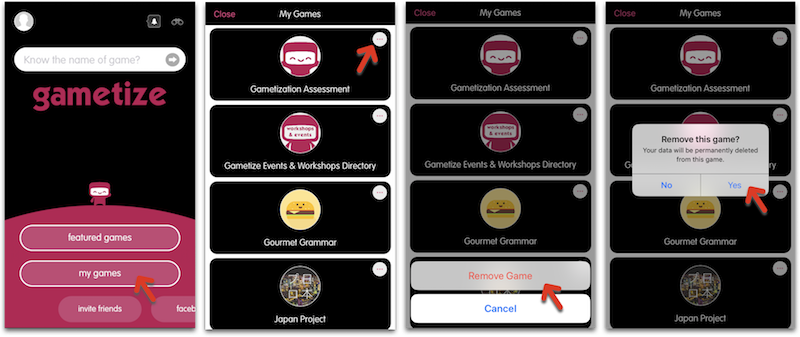 NOTE:
  Removing yourself from a game is an irreversible action. By removing yourself from the game, all  
  data associated with the game (eg. challenge completion, points, rewards redeemed,
  achievements claimed etc) will be permanently deleted.
However, if you see the following message prompt, it indicates that the action cannot be completed on the selected game. You are unable to remove yourself from a Private Project which you've been invited to joined. If you are unsure, please do check with the Project Administrator. If you are unable to get in touch with the Project Administrator, you may drop us a message at support@gametize.com and the Gametize Support Ninjas will help you with it.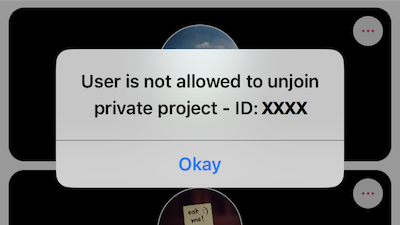 This feature is currently in beta testing phase, and is only available on the latest
      Gametize iOS app (Version 1.7 and above). Feel free to drop us any feedback or tell us if you
      like the feature at the Gametize Community.
---