You can update your account information via
Log in to your Player account.
On the top navigation bar, click on  to expand the menu and select "Settings".

You will see 2 tabs:

: where you can update your profile image, account name, contact email and notification options.
: where you can reset your password.
You can do so via iOS and Android.
Launch the app, and log in with your credentials.

On the homescreen, tap your avatar image or display name to open your Profile page.

Tap on  to open up the Settings page. 
You will see options to edit the following information:

Your avatar image
Your Name
Your account email
Notification options
Your account password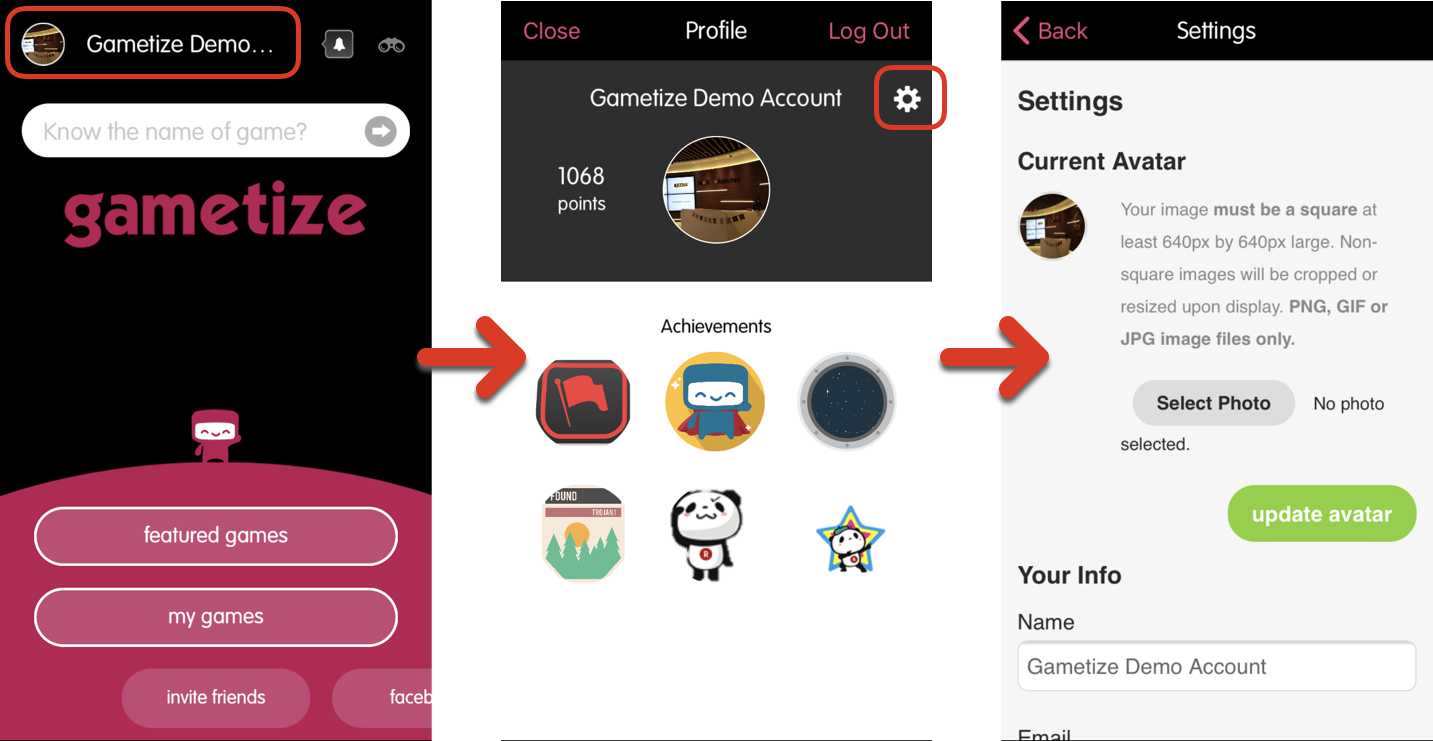 Launch the app, and log in with your credentials.

On the homescreen, tap your avatar image or display name to open your Profile page.

Tap on  and select "Profile Settings". 
You will see options to edit the following information:

Your avatar image
Your Name
Your account email
Notification options
Your account password