| | |
| --- | --- |
| User Role Availability | ✓ Project Owner ✓ Project Administrator |
Duplicating a Flashcard or Challenge copies all content, including Challenge configurations and settings, embedded content, images, etc. You may duplicate a Flashcard or Challenge across different Topics, but only within the current Project.
Note that the following is not carried over to the duplicated Topic: Player activity and data
To do so:
From the Topic Manager, search for the Flashcard or Challenge you wish to duplicate.

To the right of the card, click on

"Duplicate this Flashcard" or "Duplicate this Challenge".
Select a Topic where you would like to place this duplicated Flashcard or Challenge and click on or

.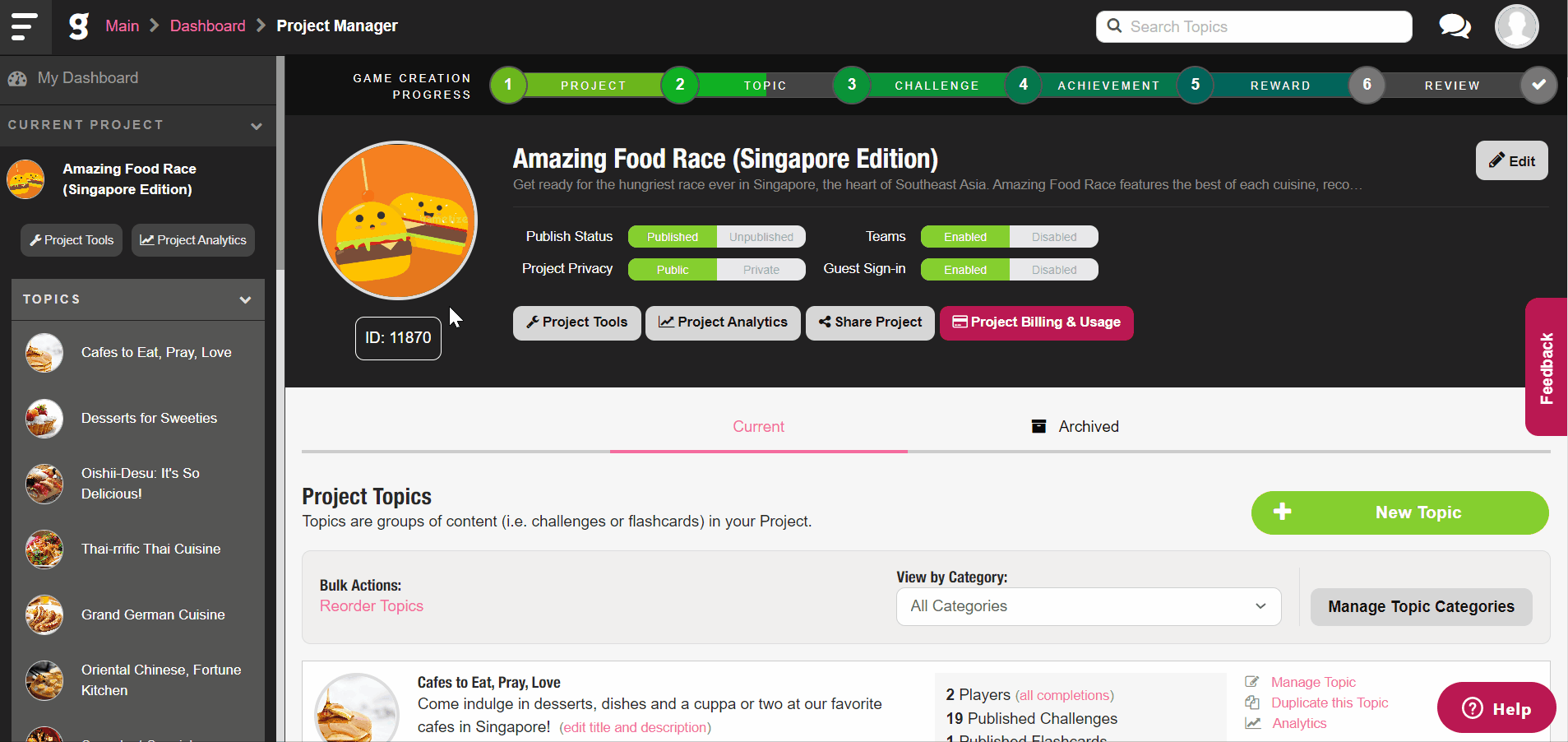 NOTE: A duplicated Flashcard or Challenge will be tagged with the [COPIED], and will automatically unpublished until further action is taken by the Project Administrator.

HOT TIPS!
Make use of the duplication function if you would like to create an identical copy of a Flashcard or Challenge.
Make use of the moving function if you think the Challenge / Flashcard better suit another Topic.
---