As an Admin, you have the ability to complete a Challenge on behalf of a Player. This is particularly useful when a Player is unable to complete the Challenge online.
To do so:
Go to the Topic in which the Challenge you would like to act on resides.

On the Topic Manager Page, search for the Challenge.

To the right of the card, look for "Complete Challenge for Users", and click on it.

You will see 2 options, simply following the instructions detailed on the page.

Completing for a Single User and,
Completing for Multiple Users

Each type of Challenge has different requirements in order to be completed.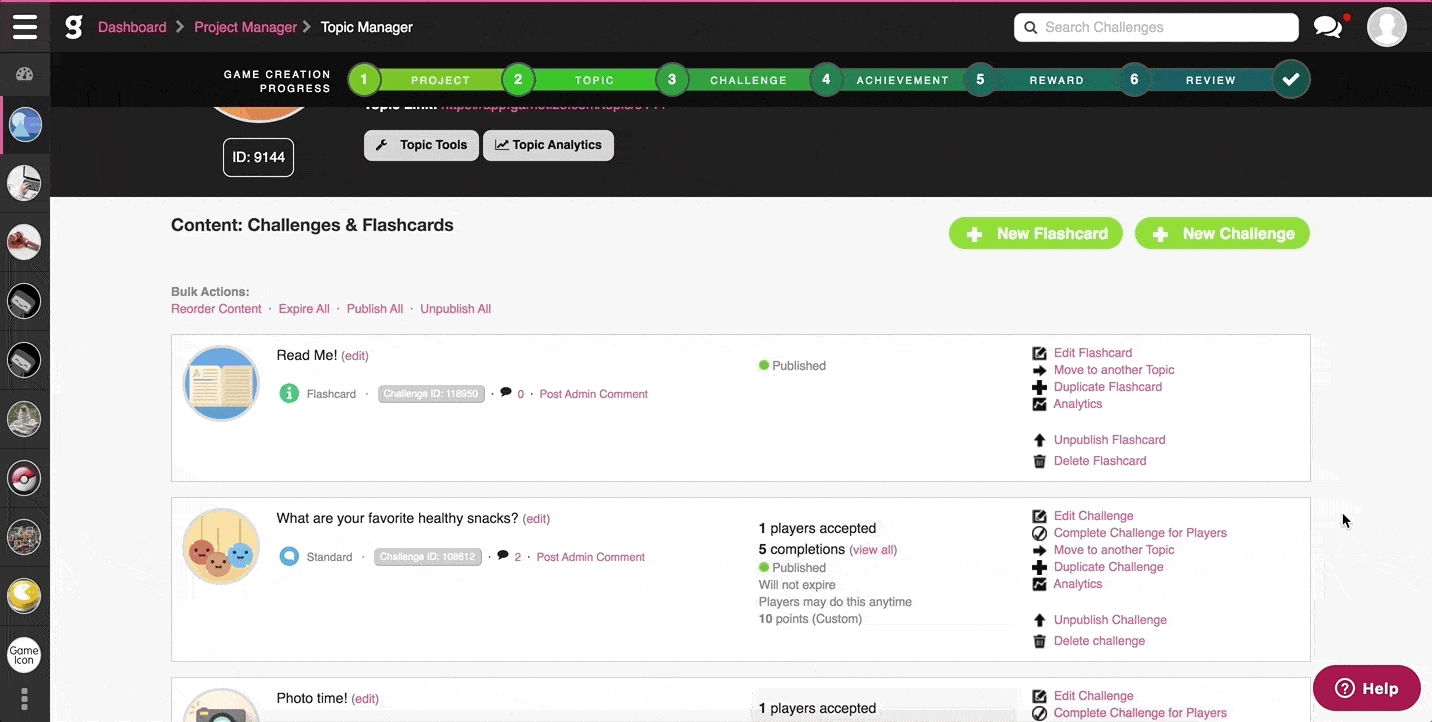 The different requirements for different Challenge types
For different Challenge types, you are required to submit different content. Refer to the table below for a brief summary.
Challenge Type
Challenge Content

Photo Upload?

Standard Challenge

Text Description (mandatory)
Photo Submission

Photo Challenge

Text Description


Photo Submission (mandatory)

Video Challenge

Text Description
Video Submission (mandatory)

Quiz Challenge

Quiz Options

Prediction Challenge

Prediction Options

Poll Challenge

Poll Options

Confirmation Challenge

Confirm Button

Custom Form Challenge

(depending on the Field Type selected)

Text Description
Numbers
Date
Time Duration
Multiple Choice Option

Fixed Answer/Passcode Challenge

Text Description (Short Phrase)
NOTE: To submit an image via excel sheet, you would need to first upload the image to an image hosting service and retrieve a URL before inserting the image link to the excel sheet.
---