You can now purchase account balances on gametize.com to ensure your subscriptions continue seamlessly, as these account balances can be used to offset your renewal costs. We highly encourage customers based in countries where manual authorization is required for every renewal charge (e.g. India and Europe) to top up their account balances to avoid interruptions in their subscriptions.
This article will cover the following about Account Balance:
How do I top-up my account balance?
To do so:
Sign in to the Admin Dashboard.
Click on the Dashboard or via the billing page.
Select an amount to top-up from the dropdown list or select "Custom Amount" and enter your custom top-up amount
Click to proceed with the payment for the purchase.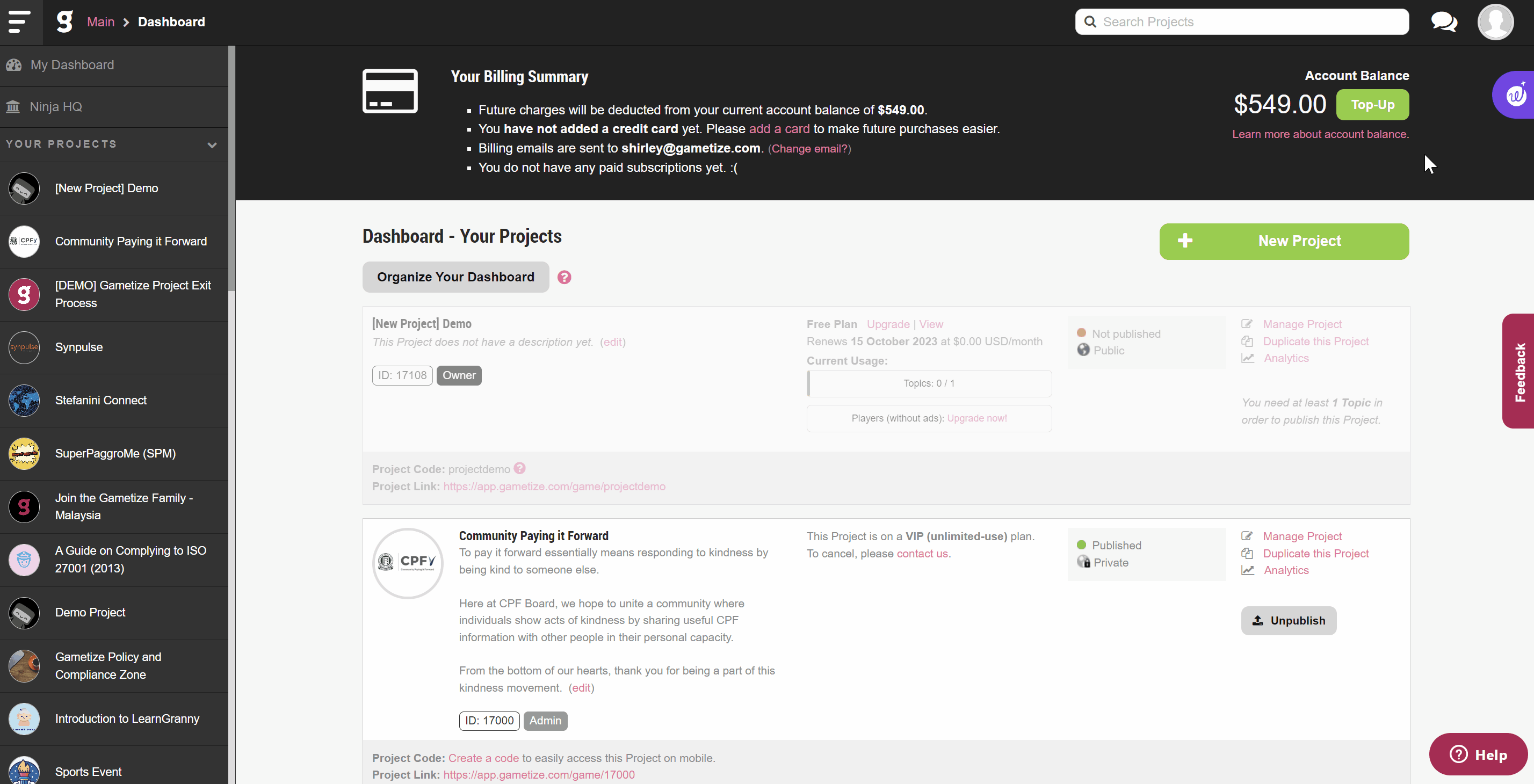 How much should I Top-up?
We have introduced a calculator to help you get a sense of how much account balance is good for your needs.
To use the calculator:
Click on the Top-up Account balance page or click on the billing page.
Enter the quantity and number of months for the plan you are interested in. The calculator will calculate the expected expenditure based on your inputs and check whether your current account balance is sufficient for your needs

If you already have existing subscriptions, you can use the calculator to calculate the expected expenditure, including any additional plans you wish to subscribe.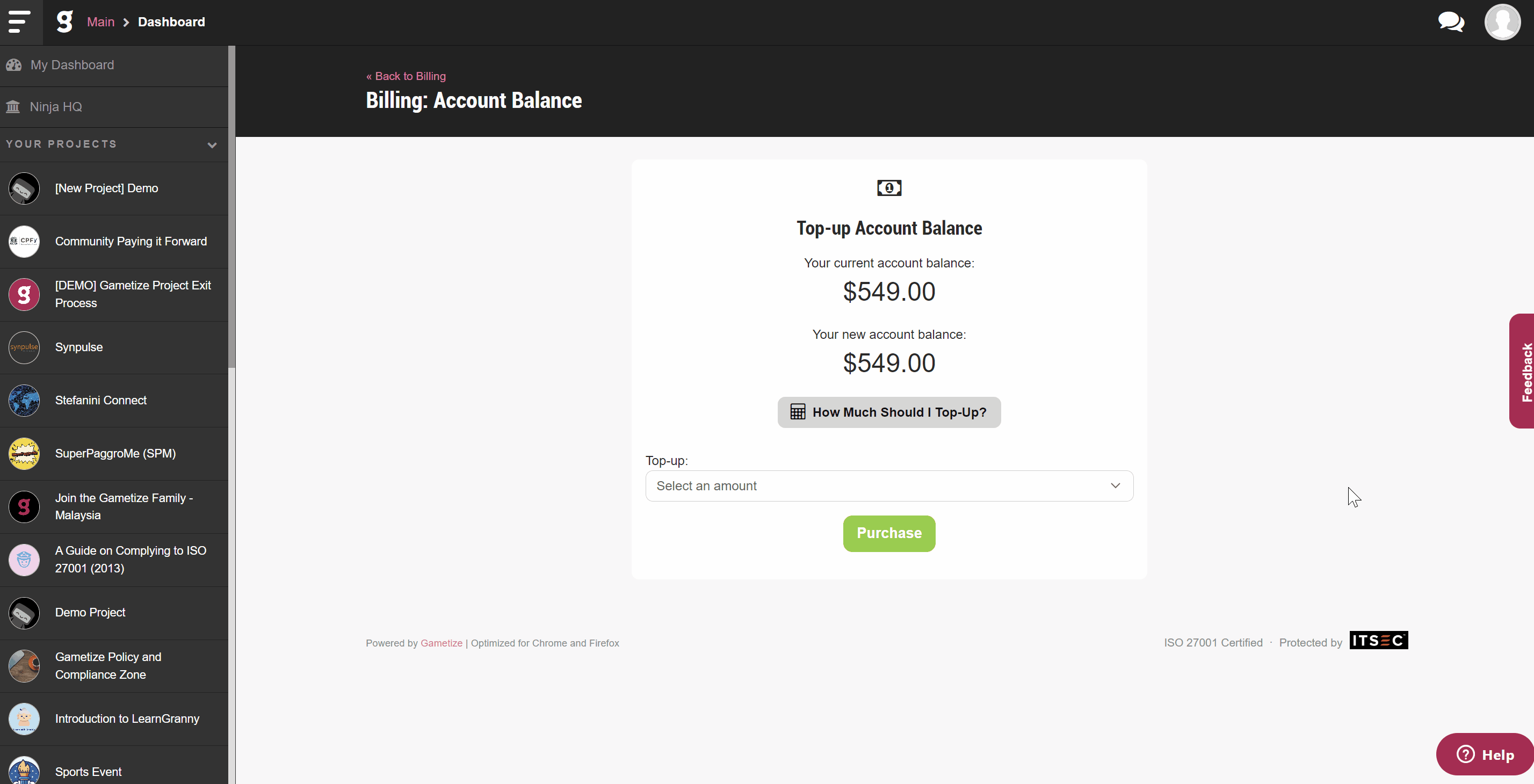 ---