Account balance is the stored cash value that can be used to offset any future invoices or payments in your account. Currently, account balance can only be credited by authorized personnel in Gametize.
To view your account balance:
Expand the Navigation Sidebar and click .

Once on the Billing Information page, everything about your Account Balance is on the right side of the page.

Your account balance will be reflected in terms of money value.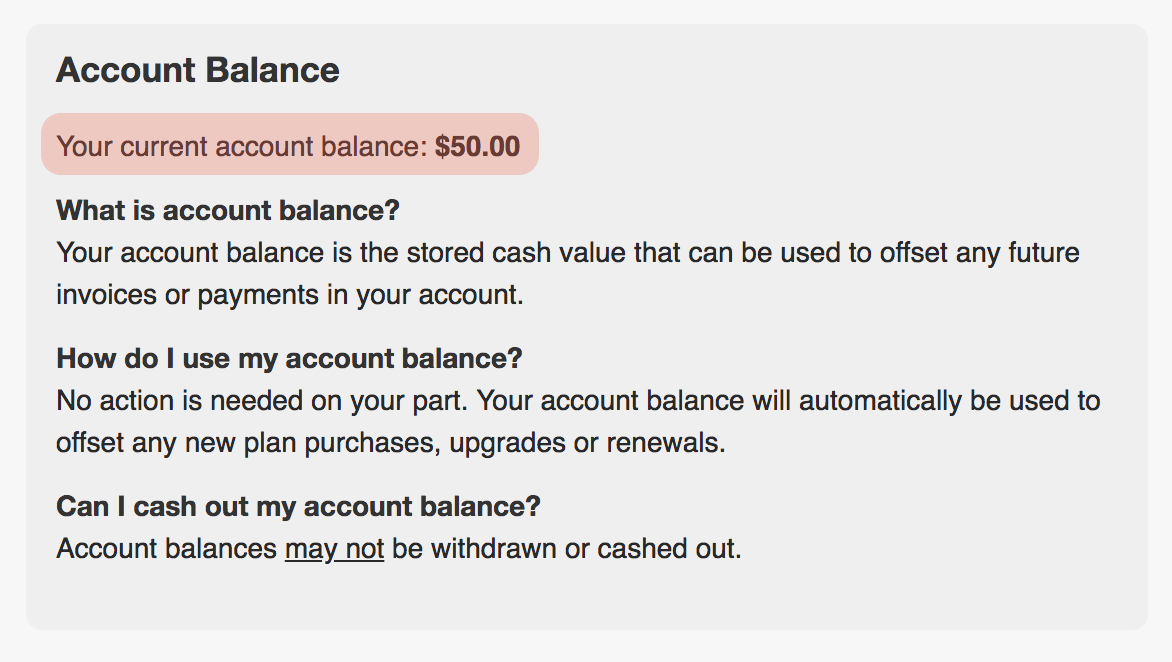 ---