NOTE:
  Before creating a new Topic, please ensure that are sufficient Topics in the plan
  (See: [Manage Subscription] Viewing Project Plan Status). While you can create more Topics than
  what is allowed for your plan, the Topics cannot be published. 
To get started:
From the Admin Dashboard, search for and select the Project you wish to create a Topic in. 
On the Project Manager Page, locate  and click on it. This will direct you to select from a Standard Topic and a Personality Quiz Topic.
Select the Topic type you wish to create. The remaining of the article will use STANDARD TOPIC as the demonstration. 

Now, fill in all the necessary details that describe the Topic:
Upload a Topic Icon which illustrates the content of the Topic.
Insert a Topic Title which describes the Topic. Make sure that it contains at least 5 characters!
Select a Topic Category (if you have created one) to group the Topic.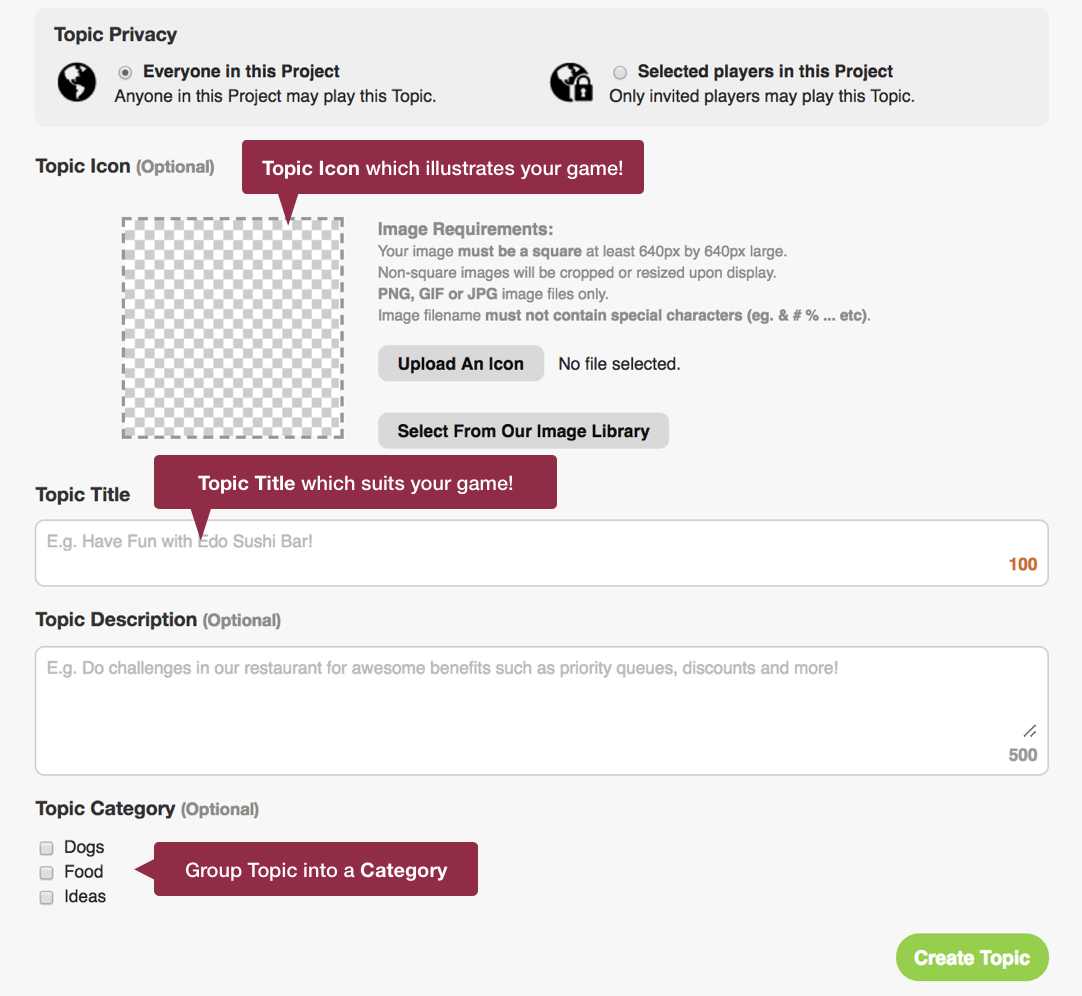 Now, just hit "Create Topic" and you are good to go! Note that the Topic does not publish when created.