Team Bonus Points are awarded to all team members when they have fulfilled the criteria set by Project Admins (see: Assigning Team Bonus Points to a Challenge).
NOTE: Removing team bonus points only applies to the selected Player. It does not do the same for other Players on the same team.
To remove team bonus points:
Before you get started, it is recommended to find out which Player from which Team you would like to remove team bonus points. Do so by accessing the Team Manager.
Go on to Project Tools.

Scroll to the section "Awardables" and select

"Award Bonus Points"

.

You will see a list of the past bonus points awarded which includes both team bonus points from Players'/Teams' actions and bonus points from Admins' action.

To identify which are team bonus points, look under the "Comments" column for

"team bonus points"

.




You may scroll to search for the Player whose team bonus you wish to remove.

Or search for the Player's name or email in the top navigation bar.

Once decided, click under the "Actions"

column.

Confirm your action when prompted to complete.

Players will receive an email notification, if enabled, on the removal of team bonus points.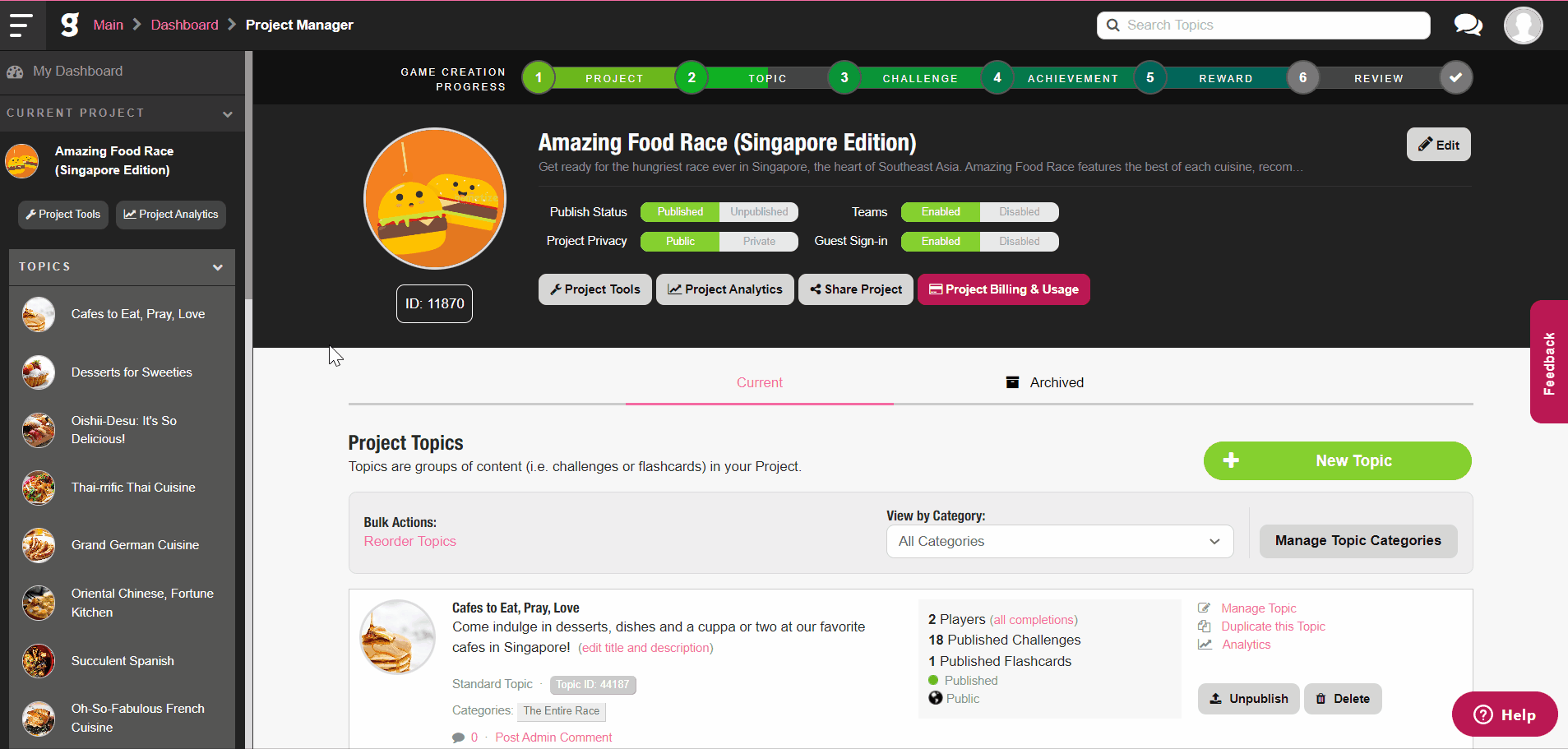 ---