This article will answer the question: I've got an existing Gametize Administrator account, how can I log in using SSO?
Even if you did not create an Administrator Account using SSO, you still have the option to enable SSO by linking your Administrator account(s).
Log in to your Administrator account the way you usually do, by typing in the email address and password fields.

You've got the option to sync with Google, Facebook, LinkedIn, or Microsoft.

After selecting one, you will be directed to authenticate and sync the selected account with your existing Gametize account.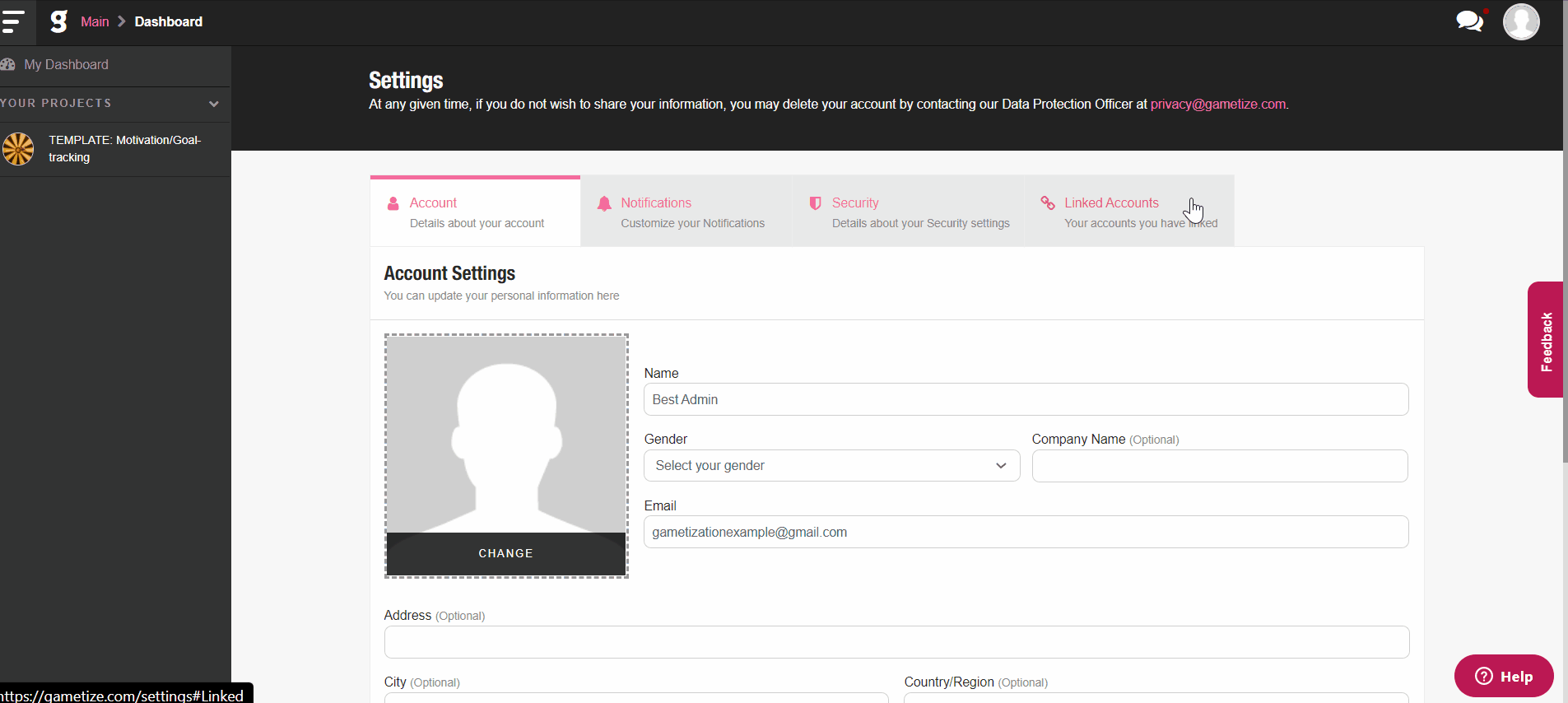 [NOTE] Below are some important notes:
If this is your first attempt at linking the account, DO NOT sign in using SSO on the Administrator login page. This will create a new Administrator account instead.

You will not be able to complete the authentication process if you select an email that has synced with another Administrator account.
---