You may create an Admin account using an existing account with Google, Facebook, LinkedIn, and Microsoft.
To do so:
Go to the Admin Login page.

Choose to sign in with Google, Facebook, LinkedIn or Microsoft.

Select an account you would like to sync with. You may be prompted to login in the process.

Once the authentication is successful, you will be directed to the Gametize signup page.

On the Gametize signup page, you may edit your profile name. To save your edit, click .
Then, go on to check the boxes to agree to our Terms of Service and Privacy Policy. Complete the signup by clicking on .
Once completed, you will be directed to the Admin Dashboard and you can get started with creating your first Project!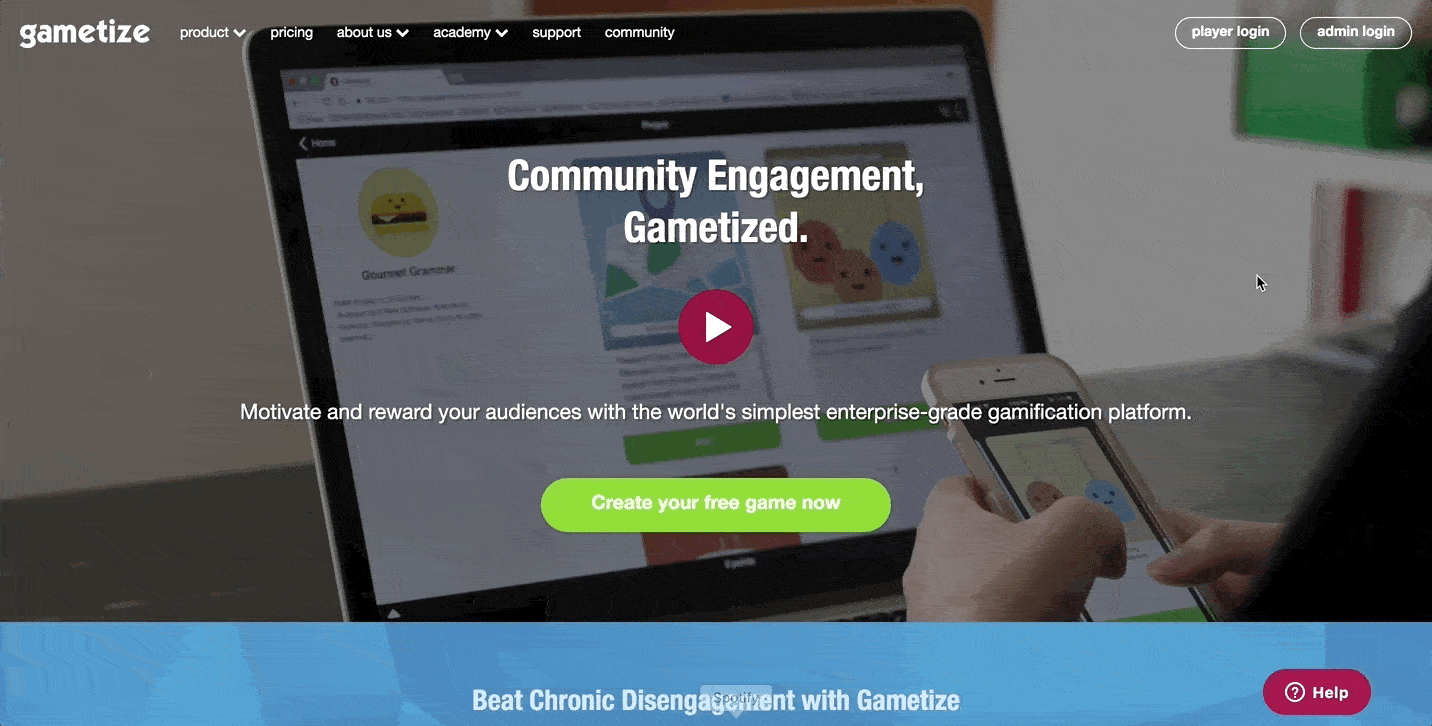 Below are some important notes:
If you disallow Gametize from receiving your email address during the authentication process, you will be required to insert a valid email address to complete the signup.

If you attempt to sign up using SSO with an email address that has been registered to an existing account on Gametize, you will be prompted to sync your account.
For example, you created an Admin account using hello@email1.com without using SSO. If you then attempt to sign in via SSO with an account associated with hello@email1.com, the process will be terminated and you will be prompted to sync your account instead.
---