| | |
| --- | --- |
| User Role Availability | ✓ Project Owner ✓ Project Administrator |
Achievement is a Project-wide feature. This article will walk you through on how to create a Player Achievement. 
To create a new Player Achievement:
Go to Project Tools and select "Achievement Manager"

.

Select and click .
Select an unlocking rule from the drop-down. Each rule represents the action a Player needs to complete in order to unlock the Achievement.
Insert an Achievement image - you can either upload your own image, select from the Gametize Image Library, or select from the Pixabay Image Library, learn more here.
Insert an Achievement name - recommended having one that gives your Players a good idea about the Achievement.
There are 2 Achievement Descriptions you can input:

One

before a Player unlocks the Achievement - recommended to provide some guidelines on how to unlock the achievement. E.g. "Earn 100 points in this Project to unlock this Achievement!"

Another one

after a Player unlocks the Achievement - recommended to provide context on how did Players unlock this Achievement. E.g. "Congratulations! You have completed this Topic!"

Click here to learn how the Achievement image and description appear on the Player App and Web. 
Click  to complete.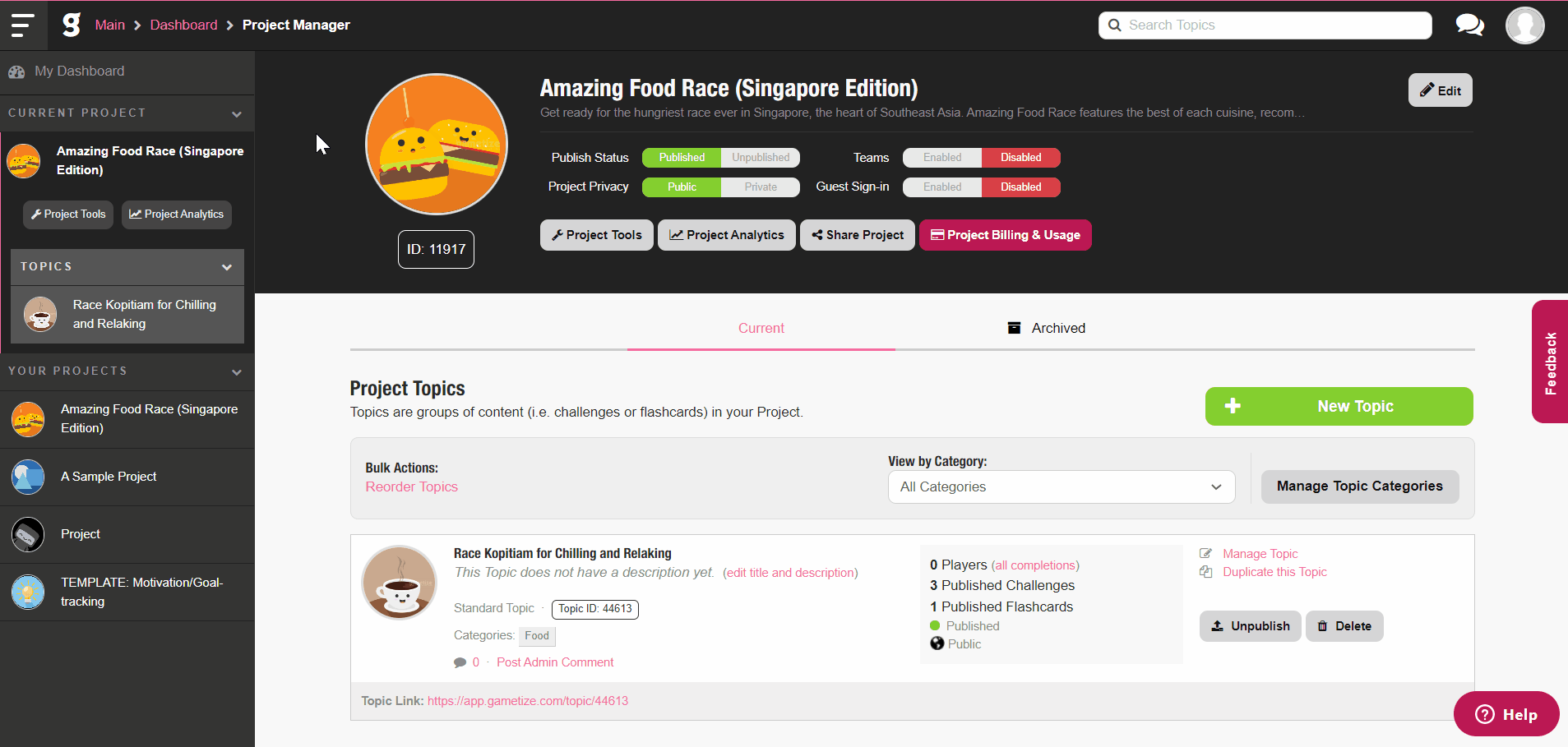 HOT TIP! Deciding on the Achievement rule first will give you inspiration on the image and Achievement descriptions to input. 
NOTE: Player Achievements are awarded to Players individually based on their own actions. This is different from Team Achievements which are awarded to all members of a Team the moment they fulfilled the unlocking rule.
---