To create a Team:
Go to the Admin Dashboard Home and search for the Project you wish to create a Team. You may use the search function in the top navigation bar. 

Click into the selected Project. 

Via the Navigation Sidebar, click on Project Tools, scroll to the section Player Management and select Managing Teams.
Click on .
Now, fill in all the necessary details that describe the Team:
Upload a Team Image which represents the Team.
Insert a Team Name which describes the Team. 
Write a Team Description to further illustrate the Team.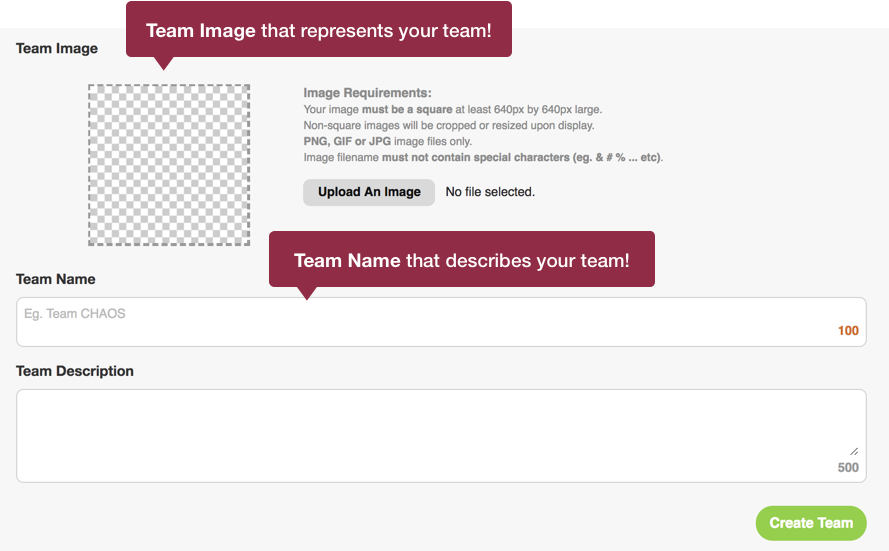 NOTE:
  To display Teams, on top of creating Teams, you will need to enable Teams for the Project. 
 NOTE:
  After creating a Team, the Team is not automatically published. 
---