Duplicating a Topic copies all content, including all Challenges content, Challenge configurations and settings, Topic configurations and settings, images etc.
However, do note that the following are not carried over to the duplicated Topic:
To do so:
From the Project Manager, scroll to search for the Topic you would like to duplicate.

To the right of the card, you will see a "Duplicate this Topic". Click on it.
Select a Project where you would like to place this duplicated Topic. Then, click on "Duplicate Topic".
A duplicated Topic will be tagged with the prefix [COPIED], and will automatically unpublished until further action is taken by the Project Administrator.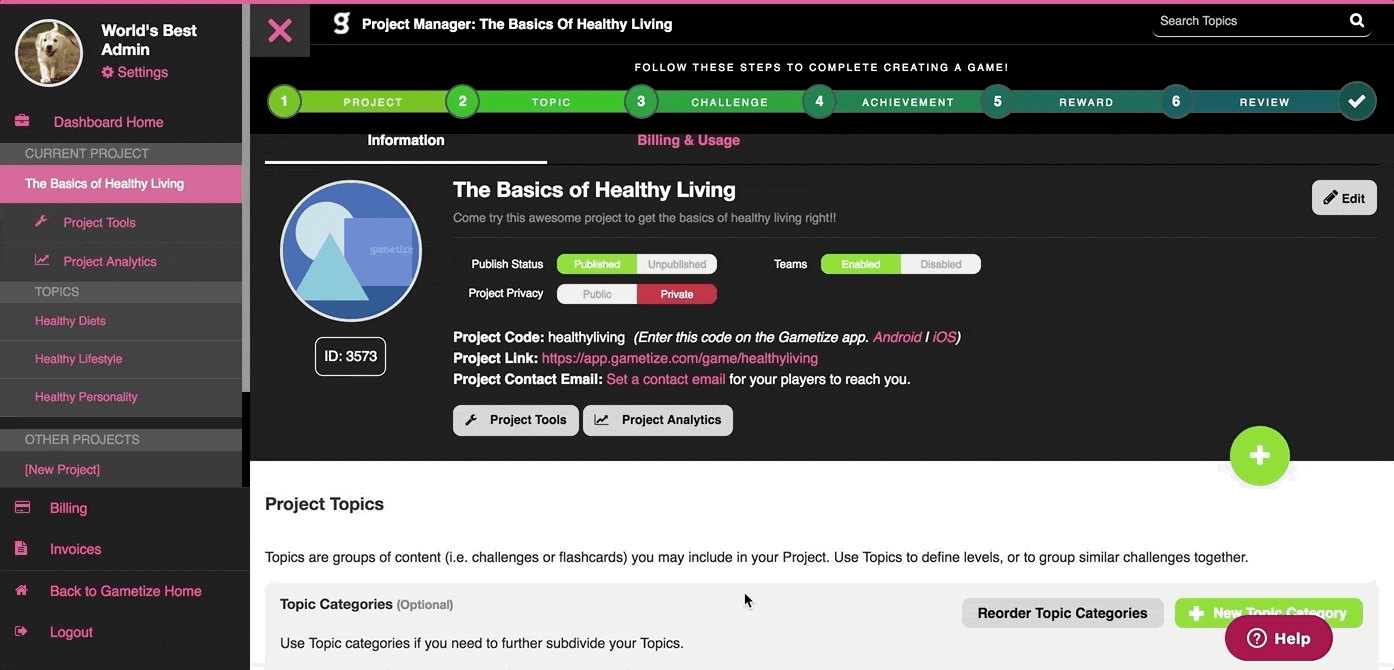 Within Gametize, content should be managed by the Creator at all times. To support this, Topics can only be duplicated into Projects which have the same Owner.
As the Project Owner, you can duplicate Topics from your owned Projects to any other Project that you own or are a Project Administrator of. Do note that duplicating Topics to Projects you do not own will allow that Project's Owner to duplicate those Topics as they wish, so you should only duplicate Topics which you do not mind sharing!
As the Project Administrator, you can only duplicate Topics from one Project to another Project under the same Owner. If you do not have any Admin access to other Projects from that Owner, the Topic can only be duplicated to the same Project.
If you are the Project Moderator, you may not duplicate Topics.
---