2FA Verification, or Two-Factor Authentication Verification, is an enhanced security measure introduced and is activated each time users do an Administrator login.
Before you can get 2FA Verification up and running on your Gametize account, you would first need an authenticator app running on an alternative device which can generate Verification codes. We recommend setting up an account with either of the following 2 apps:
---
Once you have completed setting up an account on any of the authenticator apps, you can go ahead to enable and set up 2FA Verification on Gametize:
Under

"2FA Verification", you will see that it is disabled by default .
Select the toggle to enable .

There are 2 ways to get your Gametize account set up in the authenticator app:

Scanning the QR code:

Launch your authenticator app, select the QR code method and scan the QR code you.

Using your secret key:

On the dashboard, click on

"your secret key"

to retrieve your secret key. Launch your authenticator app, select the manual entry option and enter the secret key.

You will then see a 2FA code generated in your authenticator app.

Insert it in the dashboard and click

.

To complete the 2FA Verification setup, click .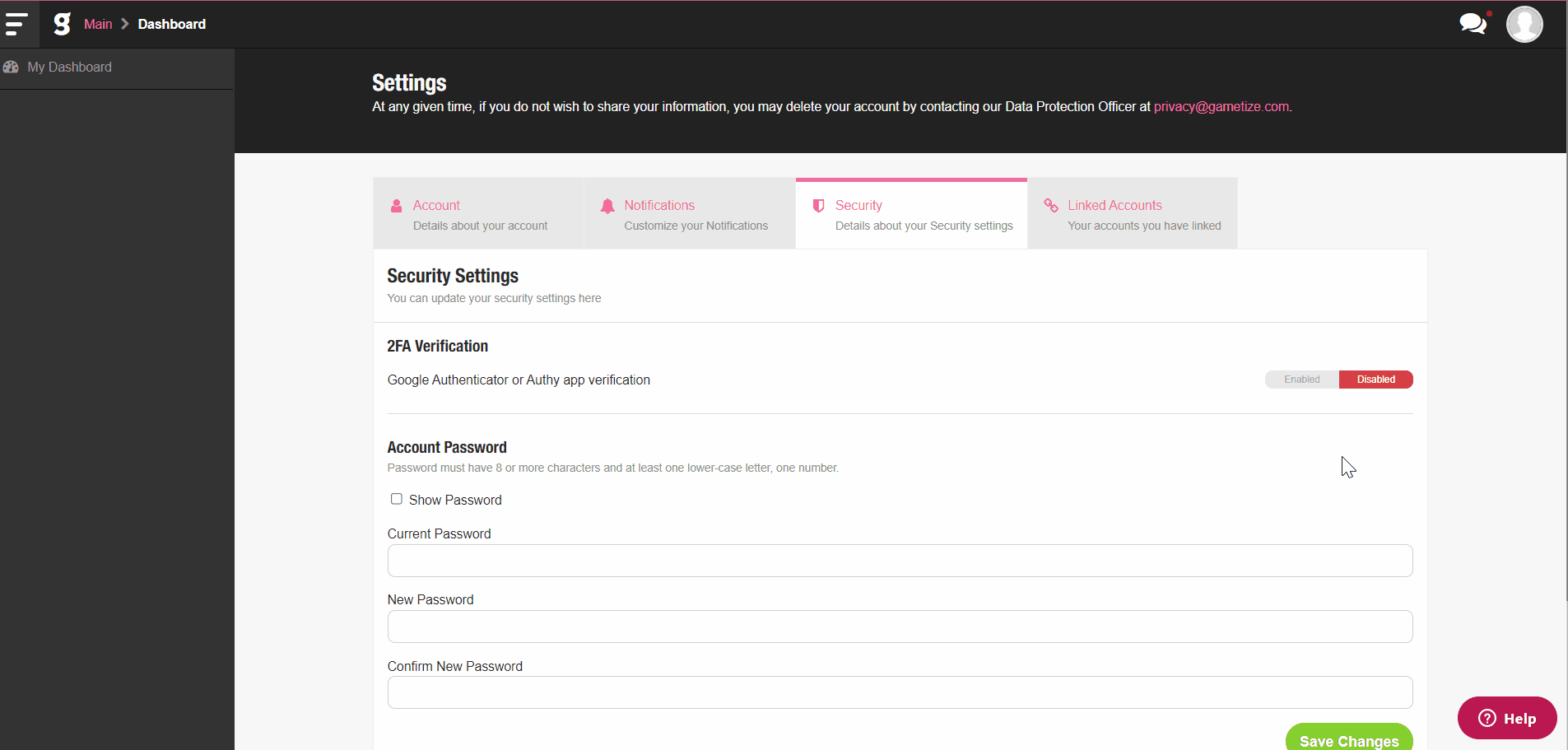 ---