The Pixabay Image Library is an integration between the Gametize platform and Pixabay to bring variety and convenience as Project Administrators create content. With the Pixabay Image Library, you can now search for images from Pixabay and insert them as your content images all within the Image Uploader.
To do so:
Go on to add or update an image.
Once you have opened up the Image Uploader, select the tab Pixabay Image Library.

You can select an image via one of the means

From the pre-selected set,

Enter a keyword in the search bar to search, or

Select a category from the "All Categories" dropdown

Once you have found the image that describes your content, click on it to select.

Then, click  to save the image to the content.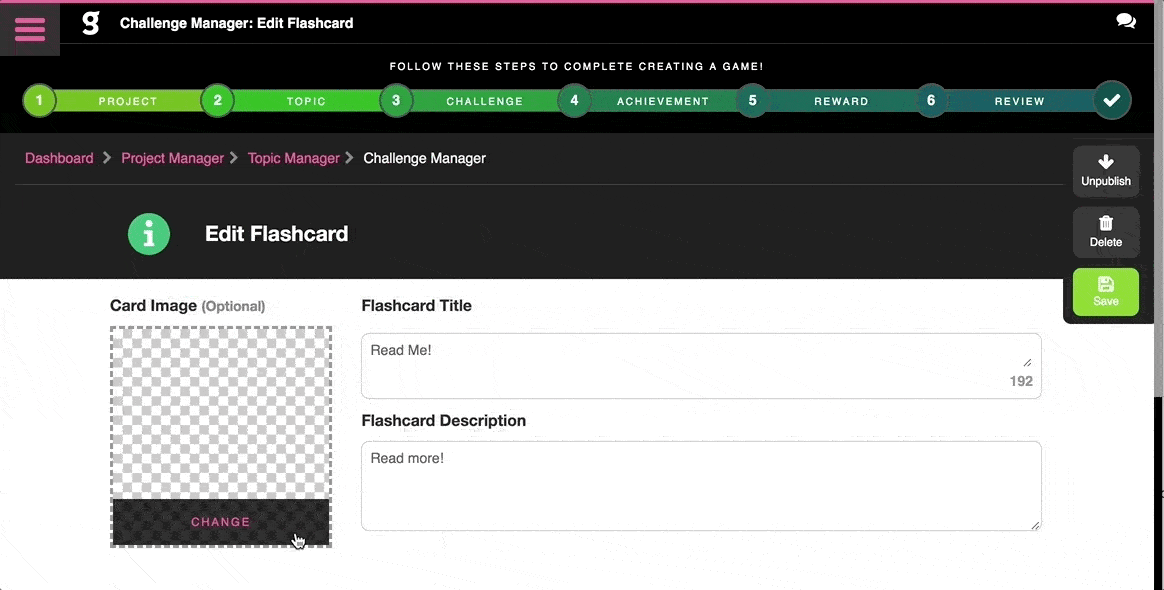 NOTE:
  For every image search, the Pixabay Image Library will only return the top 40 images.
  For more selection, please go to pixabay.com.
-----
If you've got suggestions about the Image Library, feel free to post your comments on the Gametize Community page! 
---