Adding a credit card allows successful billing and payment, especially if you are subscribed to a paid plan. Find what would happen if you are subscribed to a paid plan but without a valid credit card here.
To do so:
Under "Credit Cards, My Cards", you will see that no credit card is being listed (if you did not add one)
To add a credit card, click .

Go on to fill in the details under Billing Address and Credit Card Information.

You can choose to use your current address as the billing address, or simply fill in a new billing address.

You may also select to use this credit card as your active card, i.e the credit card which will be charged when subscribing to new plans, upgrading, or renewing existing plans. You can change your active card anytime.

When you are done, click .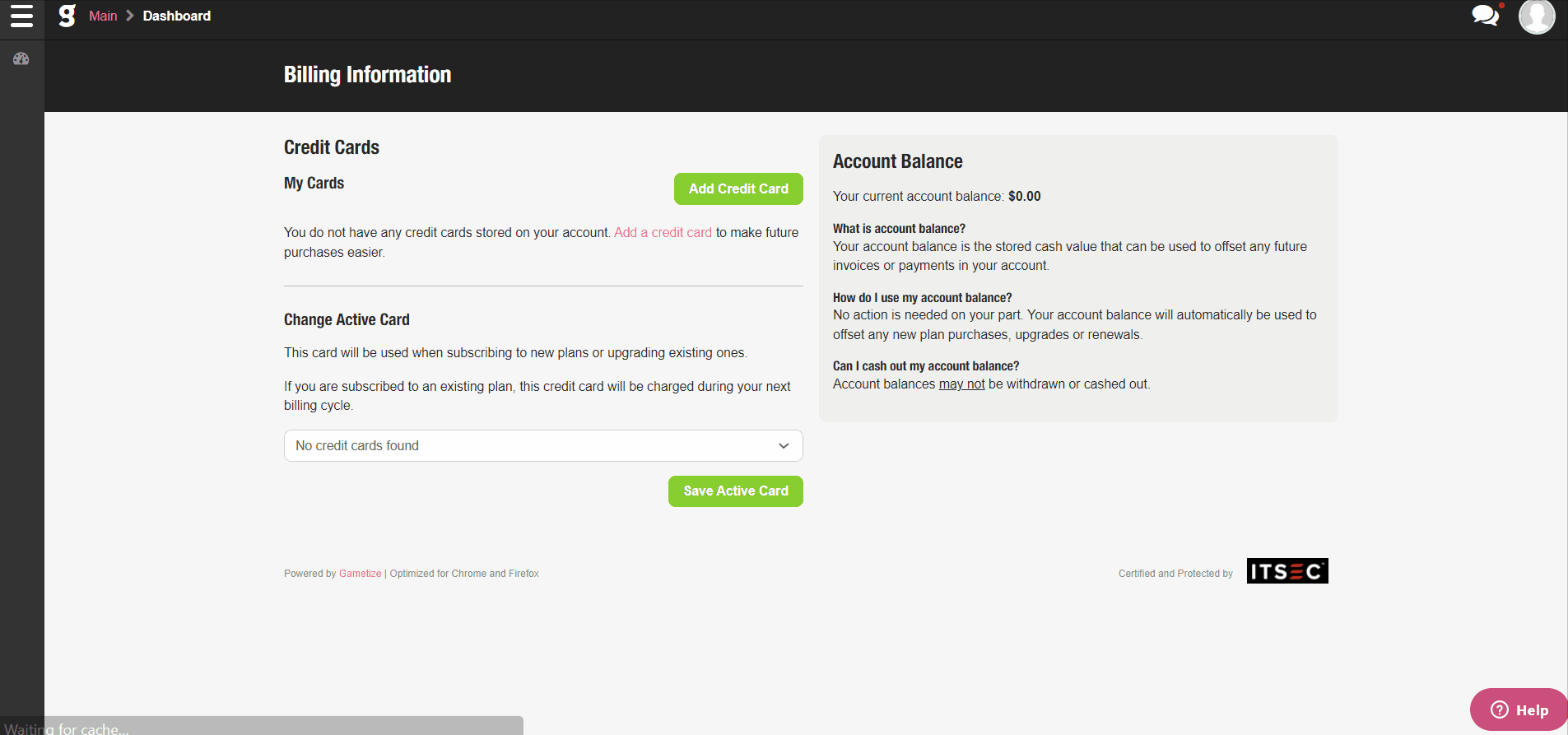 ---