| | |
| --- | --- |
| User Role Availability | ✓ Super Admin |
The filtering options aid you in finding the specific record or activity. To filter records in the Admin Logs:
At the top of the page, you will see 3 filtering options:

Keyword/phrase :

Simply type a keyword or phrase (e.g. challenge) and hit 'Enter', and records with the specified keyword will be filtered out. Clear search by clicking "clear" on the right side of the search bar.

Date/Time range: If you wish to see all records to date, select "All Time". If you wish to see records from a specific time period, select a starting and ending date/time and click .
Timestamp of the records:

Where you can sort the selected records either by "newest" or "oldest" records first.

Learn more below.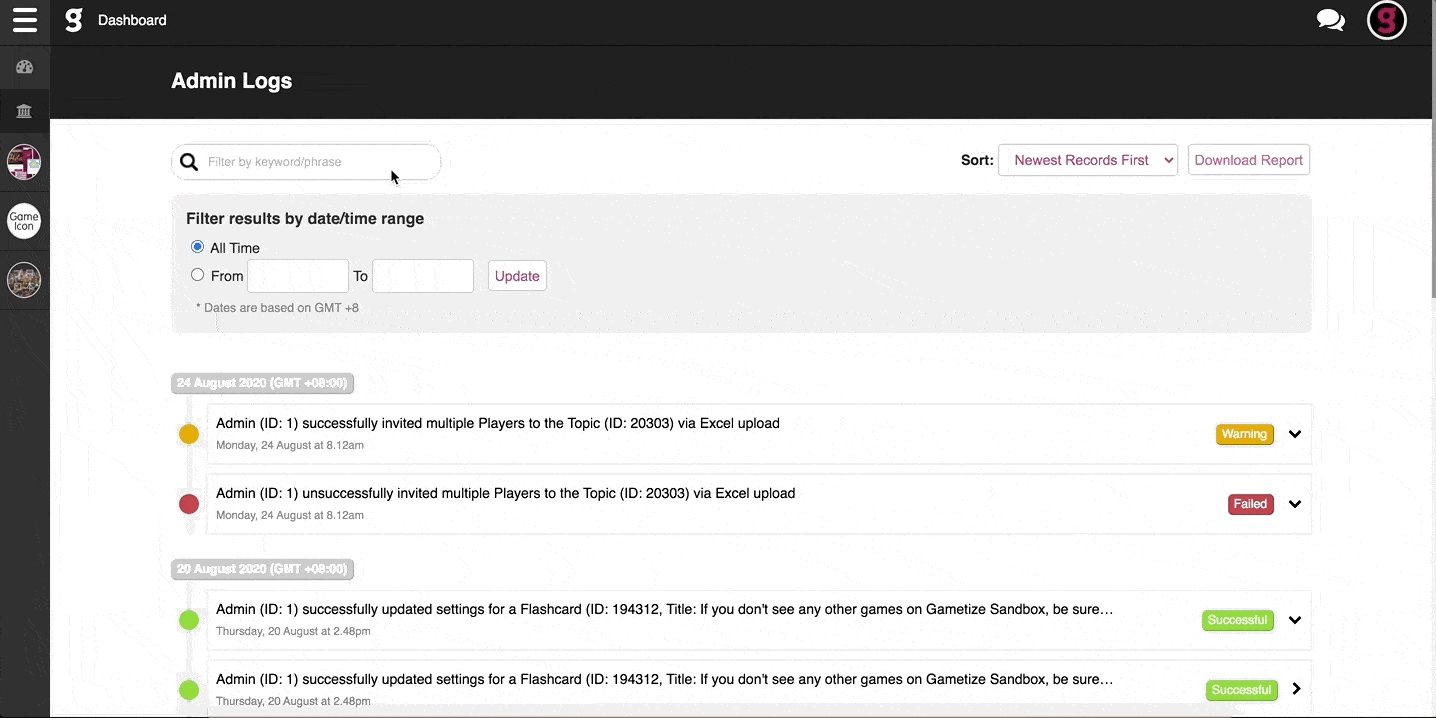 Learn more about filtering options in the Admin Logs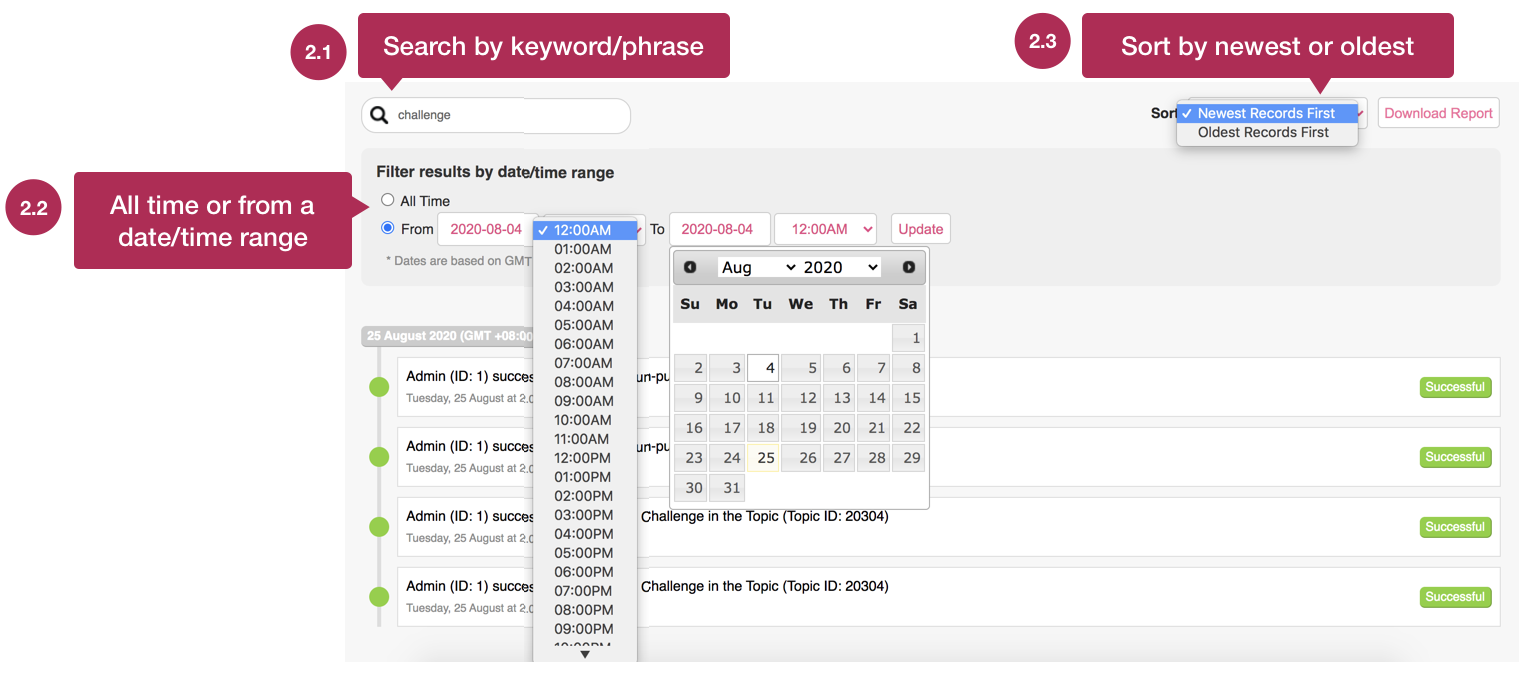 ---