Topic Categories allow Administrators to segment the Topics created. With Topic Categories, Players will be able to find the Topics betters and are especially useful if you have a long list of Topics.
Creating a Topic Category involves 2 steps:
To do so:
From the Project Manager page, scroll to the section with Project Topics.

Click on . This will launch the Topic Categories Manager popup window.
On the popup window, click on .

Go ahead to insert the Topic Category information - name, and description*.

Click to save your edits.
NOTE:
Topic Category Description will ONLY display on the Player Web, and NOT the mobile app.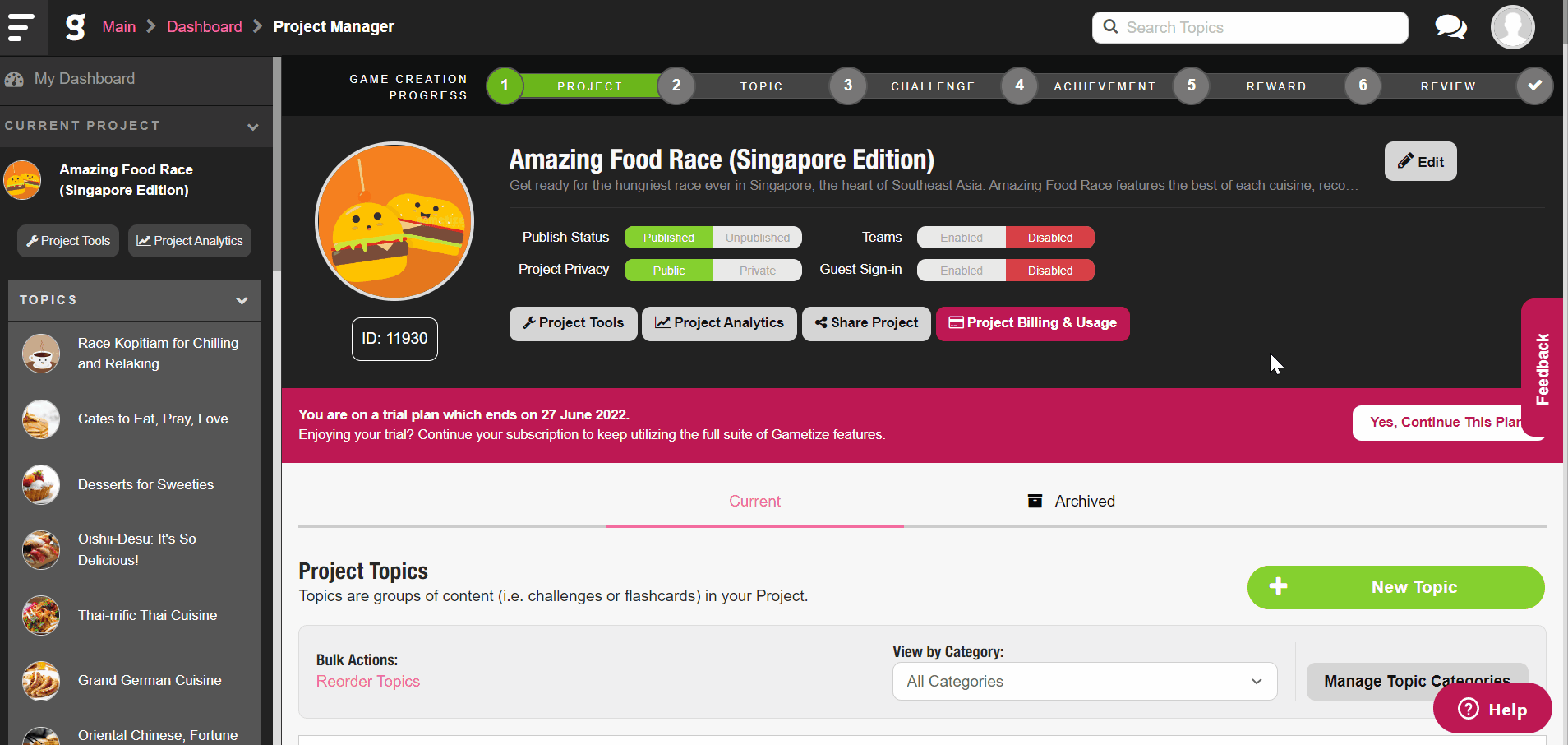 Assigning the Topic Category to a Topic
Search for a Topic you wish to assign a Topic Category, and select topic tools.

Select "Basic Topic Settings" under General Tools and scroll to look for the section "Topic Category".

Select from the checkboxes, the Topic Category/Categories you wish to place the selected Topic in.

(You may select more than 1 Topic Category.)

Click (right-hand side of the page) to save your edits.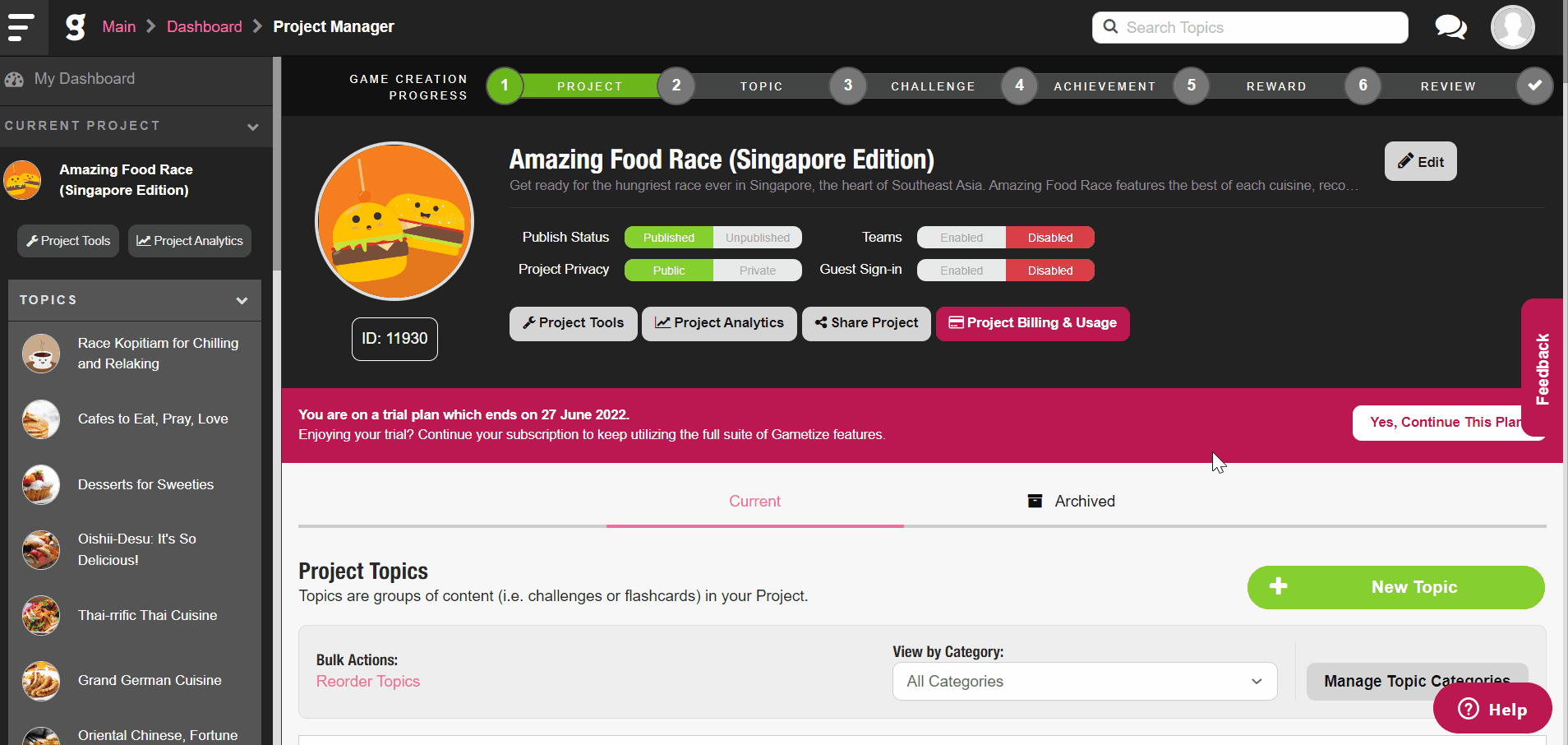 ---